Harlan County Farm Bureau Wins Kentucky Farm Bureau County Activities of Excellence Award
Harlan County Farm Bureau (HCFB) won the American Farm Bureau County Activities of Excellence award, and so we automatically won the Kentucky Farm Bureau County Activities of Excellence Award. At the Kentucky Farm Bureau Annual Convention in Louisville, Harlan County Farm Bureau showcased their new innovative program called Forestry Days. From the tradeshow booth, Don Miniard, president of Harlan County Farm Bureau and other board members informed hundreds of people about the success of Forestry Days. At the booth, they also had a drawing to give away a handmade walnut basket crafted by Nobe Baker from Bledsoe, KY. Cecilia Oaks won the basket. At Forestry Days, all Harlan County 5th grade students experienced a field day on a 80 year old Tree Farm and learned the basics of forestry including tree ID, forest ecology and timber stand improvement.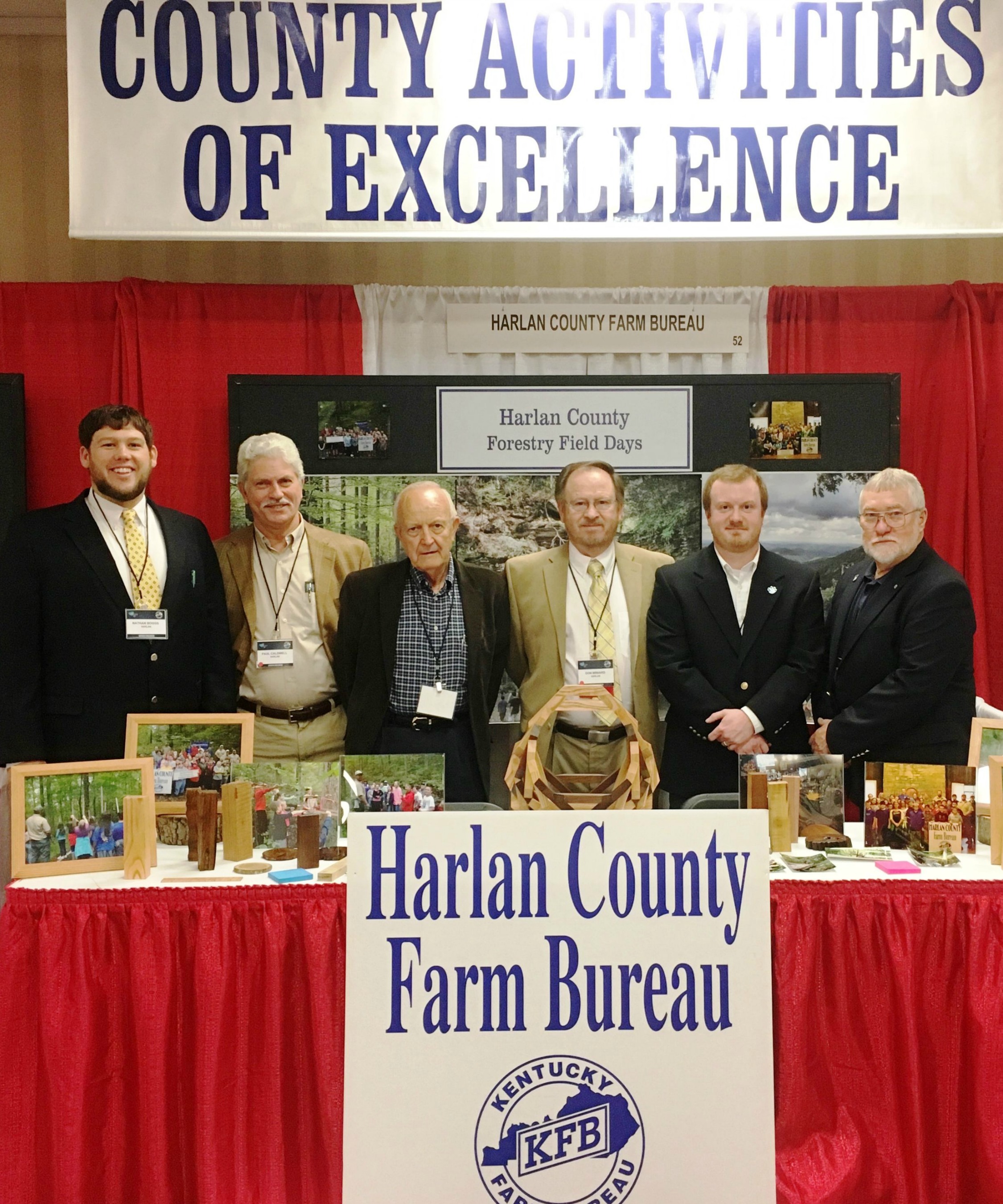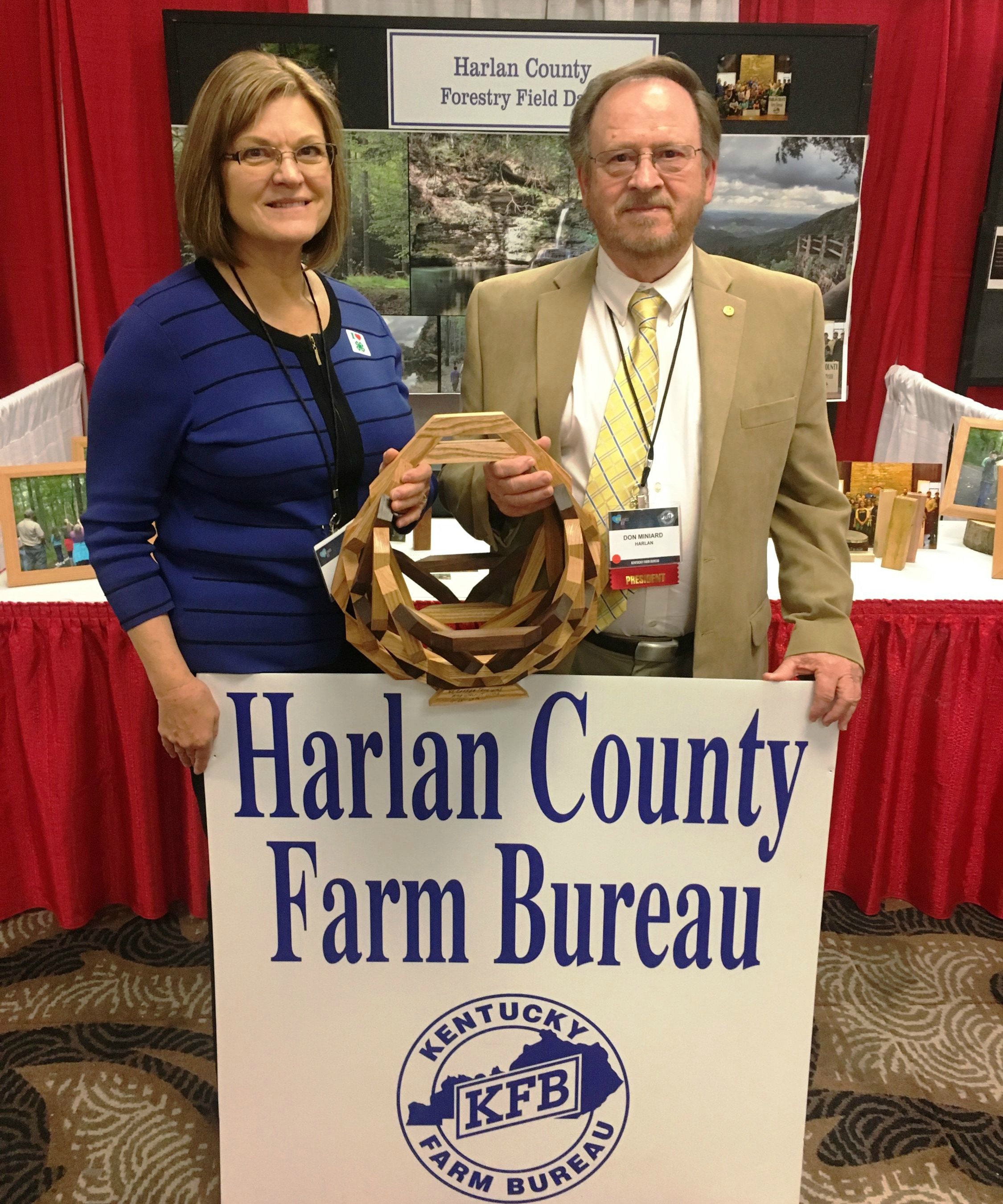 KFB Spotlight
January 13, 2023

Farmer and rancher delegates to the American Farm Bureau Federation's 104th Convention today adopted policies to guide the organization's work in 2023. Key topics ranged from expanding risk management programs and improving dairy pricing transparency to battling hunger.
January 9, 2023

The American Farm Bureau Federation presented awards to state Farm Bureaus at the organization's 104th Convention. The awards recognize excellence in implementation of outstanding member programs and membership achievement in 2022.
January 4, 2023

Candid Conversation presents a discussion about the topical issues related to KFB priorities, the agricultural industry, and rural communities. In this column, Kentucky Department of Fish and Wildlife Resources Commissioner Rich Storm discusses the mission of the department and how it can be of assistance to more than just those who like to hunt and fish.