Harlan County Farm Bureau presents Conservation Awards to local youth
Thousands of students have participated in the Jim Claypool Art and Conservation Writing contests since their introduction in 1974 and 1944, respectively. The contests educate students on soil, water, forestry and wildlife conservation. Students take the knowledge they have gained and transform it into creative art work and essays. Students can earn monetary prizes on the county, regional and state levels. They are also recognized each year by conservation districts around the state.
The contest is made possible through the hard work and dedication of sponsors such as the Kentucky Farm Bureau Federation, Kentucky Association of Conservation Districts and 121 conservation districts across the state.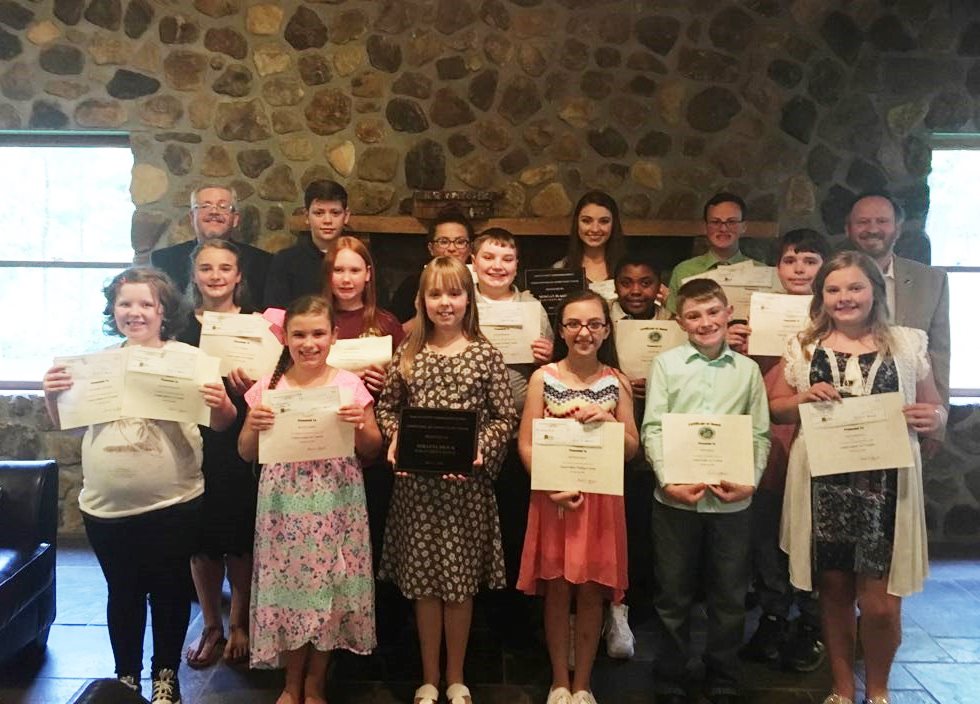 KFB Spotlight
May 17, 2019

In addition to being resourceful, hard-working and persistent, our nation's farmers have been very patient. We have endured continued drops in net farm income, a host of natural disasters, and some of the most volatile commodity markets experienced in decades.
May 9, 2019

I'm not sure if this is an age thing or not, but it seems to me that the older I get the more I reflect on the past, taking in all the moments and memories that have guided me to where I am today as a person, a husband, a father, a soon-to-be grandfather, and a communicator.
May 9, 2019

When thinking of Kentucky agriculture, many crops could come to mind including corn, soybeans, wheat, and tobacco, to name a few. But timber may not often be thought of as a crop.