Harlan County Farm Bureau presents Conservation Awards to local youth
Thousands of students have participated in the Jim Claypool Art and Conservation Writing contests since their introduction in 1974 and 1944, respectively. The contests educate students on soil, water, forestry and wildlife conservation. Students take the knowledge they have gained and transform it into creative art work and essays. Students can earn monetary prizes on the county, regional and state levels. They are also recognized each year by conservation districts around the state.
The contest is made possible through the hard work and dedication of sponsors such as the Kentucky Farm Bureau Federation, Kentucky Association of Conservation Districts and 121 conservation districts across the state.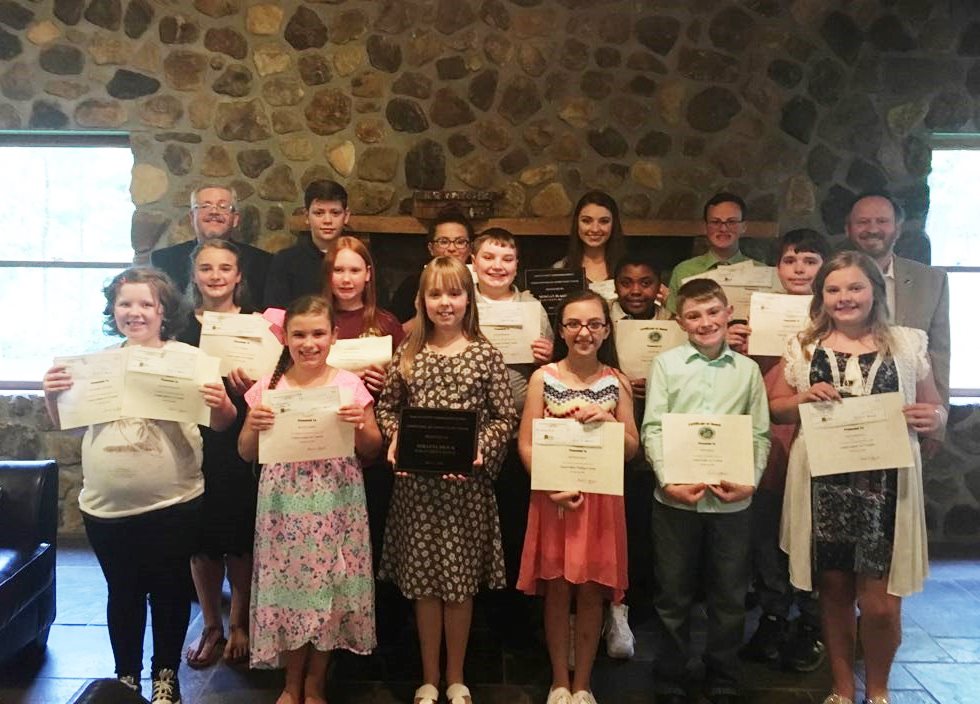 KFB Spotlight
September 8, 2021

A recent survey conducted by an organization known as "Kindness.org" listed Kentucky as being the kindest state in the U.S. Now, I'm no rocket scientist, but I have figured that one out; no survey needed.
August 30, 2021

From a reversal of the Waters of the U.S. rule to tax related issues, the agriculture industry is standing firm on its policies and priorities as it faces proposals that could affect the industry in adverse ways.
August 26, 2021

The 57th annual Kentucky Farm Bureau (KFB) Country Ham Breakfast brought in a record-breaking $4.8 million bid for charity. The Grand Champion Country Ham auction is a KFB state fair tradition dating back to 1964.