Harlan County Farm Bureau celebrated Food Check-Out Week
Dan Mosley, Harlan County Judge Executive, signed the Kentucky Farm Bureau Food Check-Out Week Proclamation designating February 18-24, 2018 as Food Check-Out Week in Harlan County. Food Check-Out Week recognizes the hard work of Harlan County's Farmers and the importance of Agriculture to Harlan County's Economy. Harlan County Farm Bureau presented Judge Mosley with a colorful vegetable basket to symbolize the importance of this week.
Click here to read the Food Check-Out Week Proclamation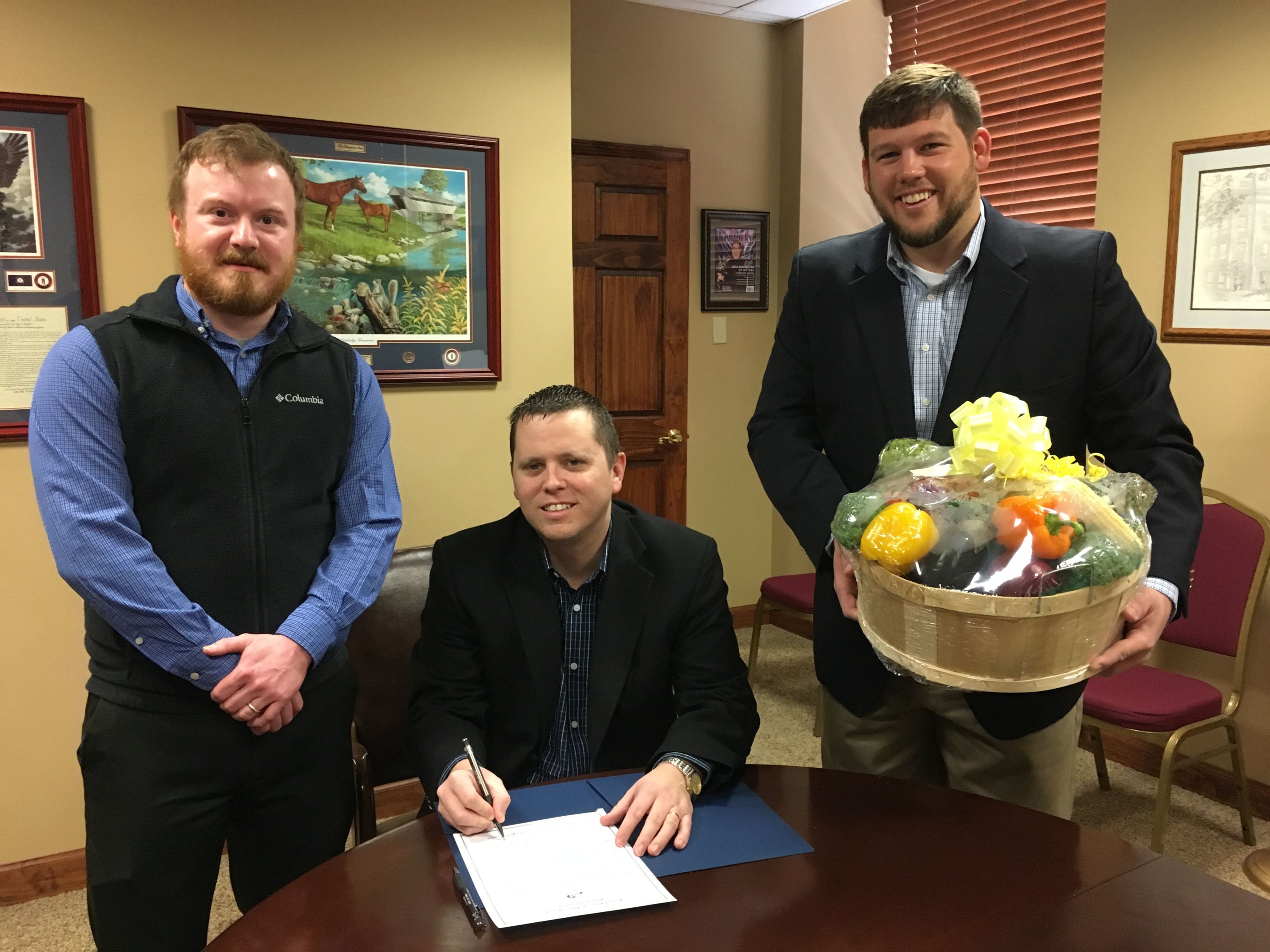 KFB Spotlight
March 21, 2019

As a cattle producer, I am thankful to the General Assembly for passing House Bill 311 which will ensure lab-grown protein products are properly labeled for consumers. I would also like to thank Representative Michael Meredith for sponsoring this important bill.
March 21, 2019

Having just returned from the annual Congressional Tour in Washington, D.C., I'm always amazed and encouraged at the level of participation we have for this trip and other advocacy opportunities.
March 21, 2019

As I was growing up, we always had a few milk cows. To buy milk at the grocery store was laughable, we had our own! Most families grew their own food, as everyone had a garden.