Harlan County Farm Bureau awards a new TV to EasyPay customers
As a Kentucky Farm Bureau member, you can purchase our insurance products, support programs offered by your local County Farm Bureau, and enjoy a wide variety of member benefits. Membership EasyPay® is the easy way to pay for your KFB membership each year. Registering is easy. Beginning next year, when your annual membership is due again, the amount will be deducted from your account via Electronic Funds Transfer (EFT). Enroll today!
Harlan County Farm Bureau Easy Pay Winners were Rodrick and Brittany Major from Loyall. They won a new TV for signing up for Kentucky Farm Bureau's Easy Pay.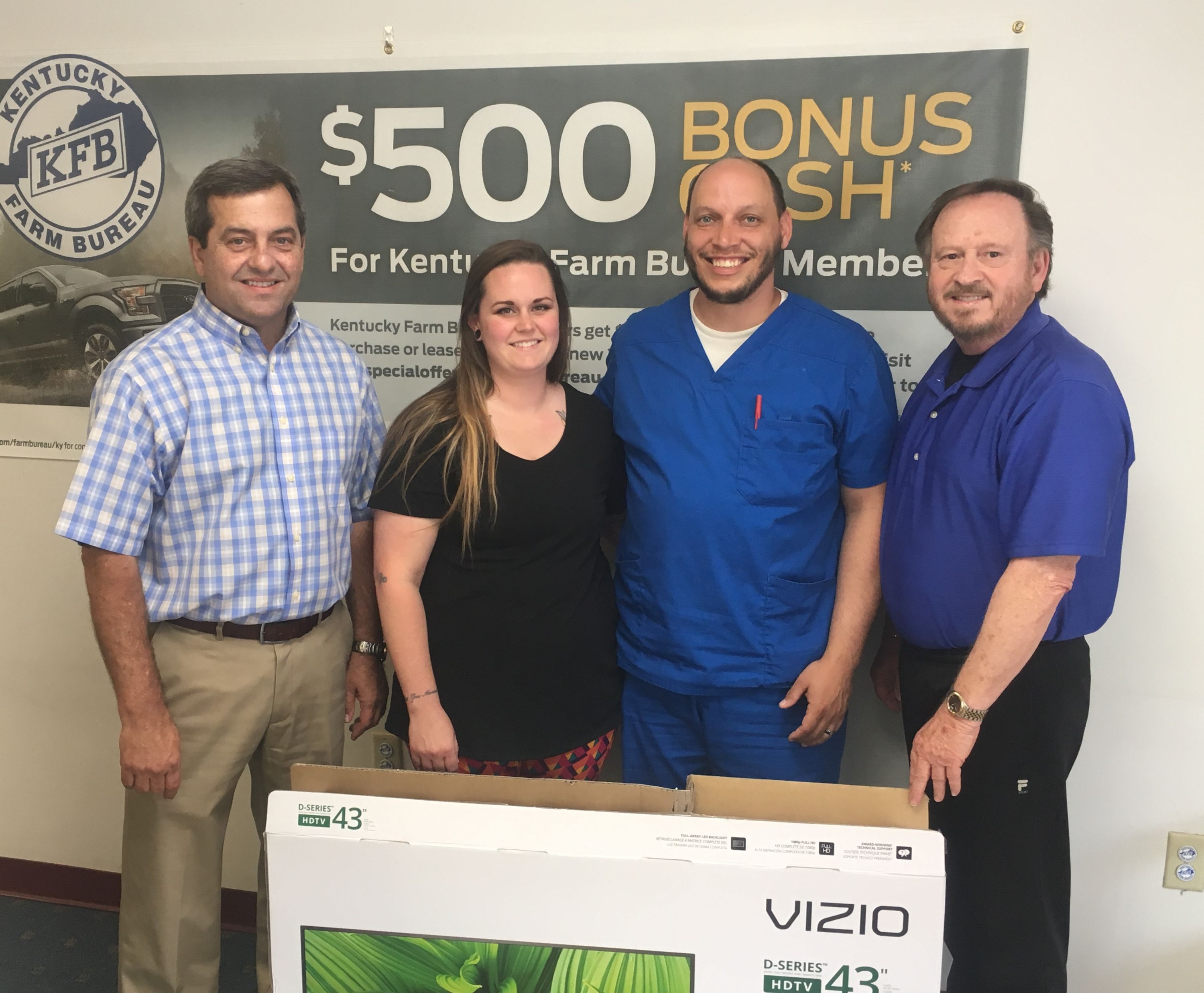 KFB Spotlight
March 21, 2023

Each year, Kentucky Farm Bureau (KFB) members by the hundreds make their way to the nation's capital to participate in the annual Congressional Tour.
March 21, 2023

For decades, environmental experts, government agencies, and concerned citizen groups have been hearing about and monitoring an area in the Gulf of Mexico that has come to be known as the Hypoxia Zone.
March 21, 2023

Every February, Kentucky Farm Bureau (KFB) county volunteer leaders make their way to the Derby City for the annual KFB Presidents and Vice Presidents Conference.