Harlan County Farm Bureau awards a new TV to EasyPay customers
As a Kentucky Farm Bureau member, you can purchase our insurance products, support programs offered by your local County Farm Bureau, and enjoy a wide variety of member benefits. Membership EasyPay® is the easy way to pay for your KFB membership each year. Registering is easy. Beginning next year, when your annual membership is due again, the amount will be deducted from your account via Electronic Funds Transfer (EFT). Enroll today!
Harlan County Farm Bureau Easy Pay Winners were Rodrick and Brittany Major from Loyall. They won a new TV for signing up for Kentucky Farm Bureau's Easy Pay.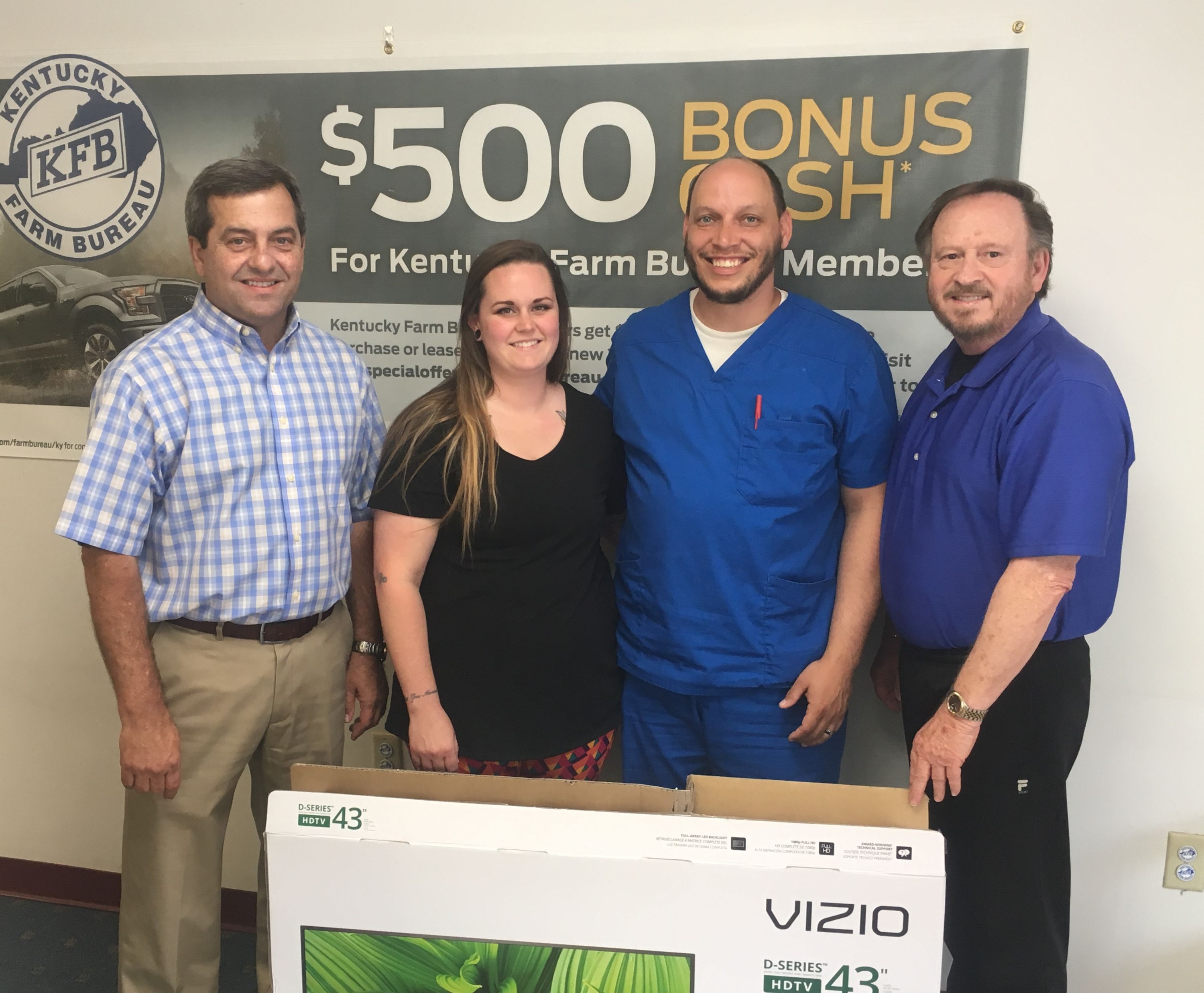 KFB Spotlight
June 30, 2022

In the world of agriculture, tradition plays a very important role, especially when it comes to younger generations becoming part of an industry that is as old as the earth itself.
June 29, 2022

While traveling Kentucky's interstates this summer, keep your eyes peeled for bright bursts of native blooms along the way. Plots of Kentucky wildflowers like milkweed, coneflower, and goldenrod create a sea of color all season long… and for a good purpose.
June 28, 2022

What do watermelon, canola, soybeans, and pumpkins have in common? They're all Kentucky-grown crops that would not exist without bees.