Harlan County Farm Bureau awards a new TV to EasyPay customers
As a Kentucky Farm Bureau member, you can purchase our insurance products, support programs offered by your local County Farm Bureau, and enjoy a wide variety of member benefits. Membership EasyPay® is the easy way to pay for your KFB membership each year. Registering is easy. Beginning next year, when your annual membership is due again, the amount will be deducted from your account via Electronic Funds Transfer (EFT). Enroll today!
Harlan County Farm Bureau Easy Pay Winners were Rodrick and Brittany Major from Loyall. They won a new TV for signing up for Kentucky Farm Bureau's Easy Pay.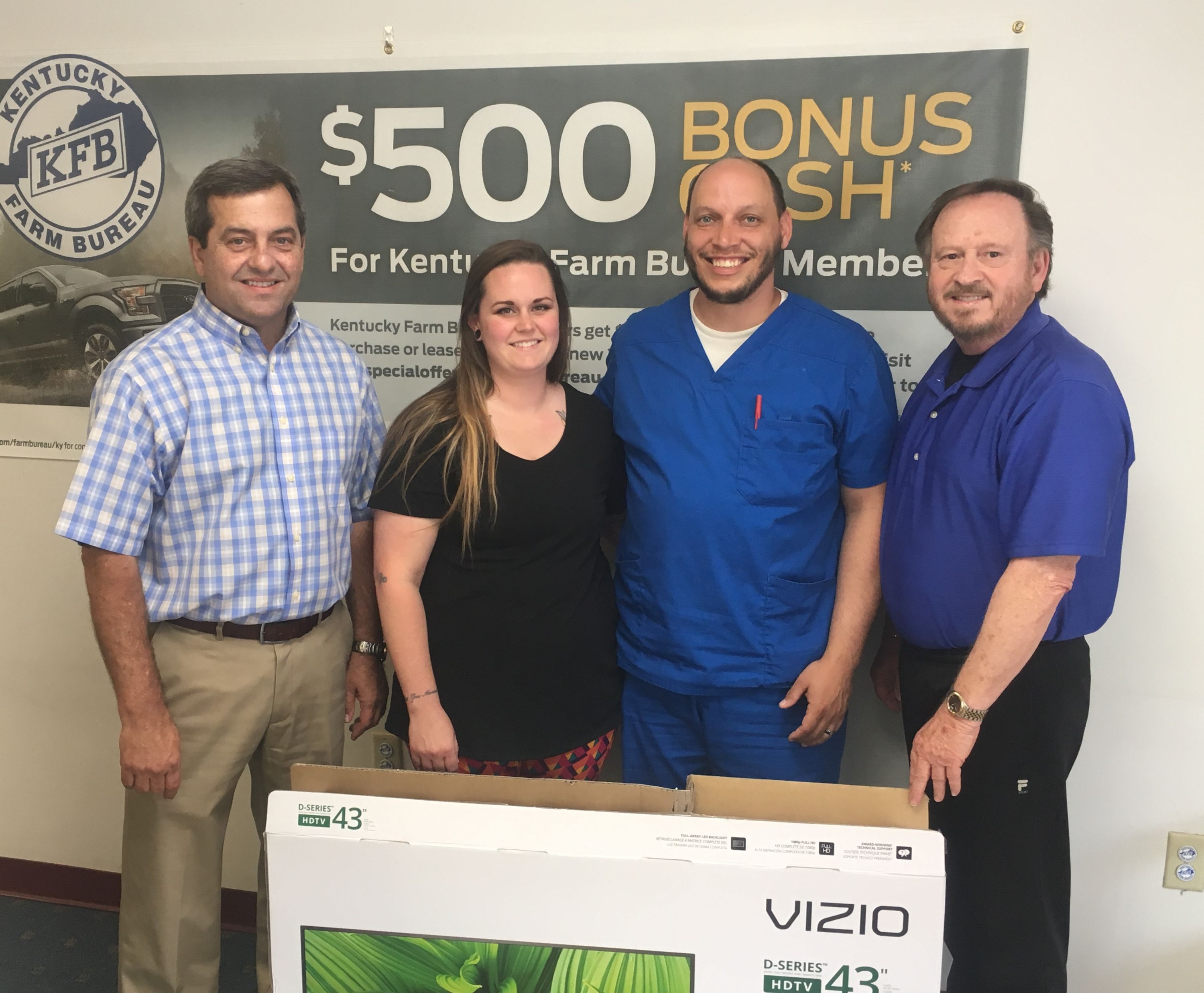 KFB Spotlight
September 21, 2023

Mark Haney announced today that he is stepping away from his role as president of Kentucky Farm Bureau (KFB) in December. Haney is the longest serving president in the organization's history.
September 20, 2023

Commissioner of Agriculture Dr. Ryan Quarles honored Kentucky's farmers and proclaimed Sept.17-23 as Farm Safety and Health Week in Kentucky at a Farmer's Appreciation and Awards Day on the Capitol Lawn Wednesday.
September 18, 2023

Pilot Oak, Kentucky is a very small community in southern Graves County. And while it may seem like a different world there from the hustle and bustle of Washington, D.C., the looming deadline to pass the next Farm Bill draws the two places closer than ever as farm families in this community and thousands of others advocate for programs contained in this legislation.