Harlan County Farm Bureau awards a new TV to EasyPay customers
As a Kentucky Farm Bureau member, you can purchase our insurance products, support programs offered by your local County Farm Bureau, and enjoy a wide variety of member benefits. Membership EasyPay® is the easy way to pay for your KFB membership each year. Registering is easy. Beginning next year, when your annual membership is due again, the amount will be deducted from your account via Electronic Funds Transfer (EFT). Enroll today!
Harlan County Farm Bureau Easy Pay Winners were Rodrick and Brittany Major from Loyall. They won a new TV for signing up for Kentucky Farm Bureau's Easy Pay.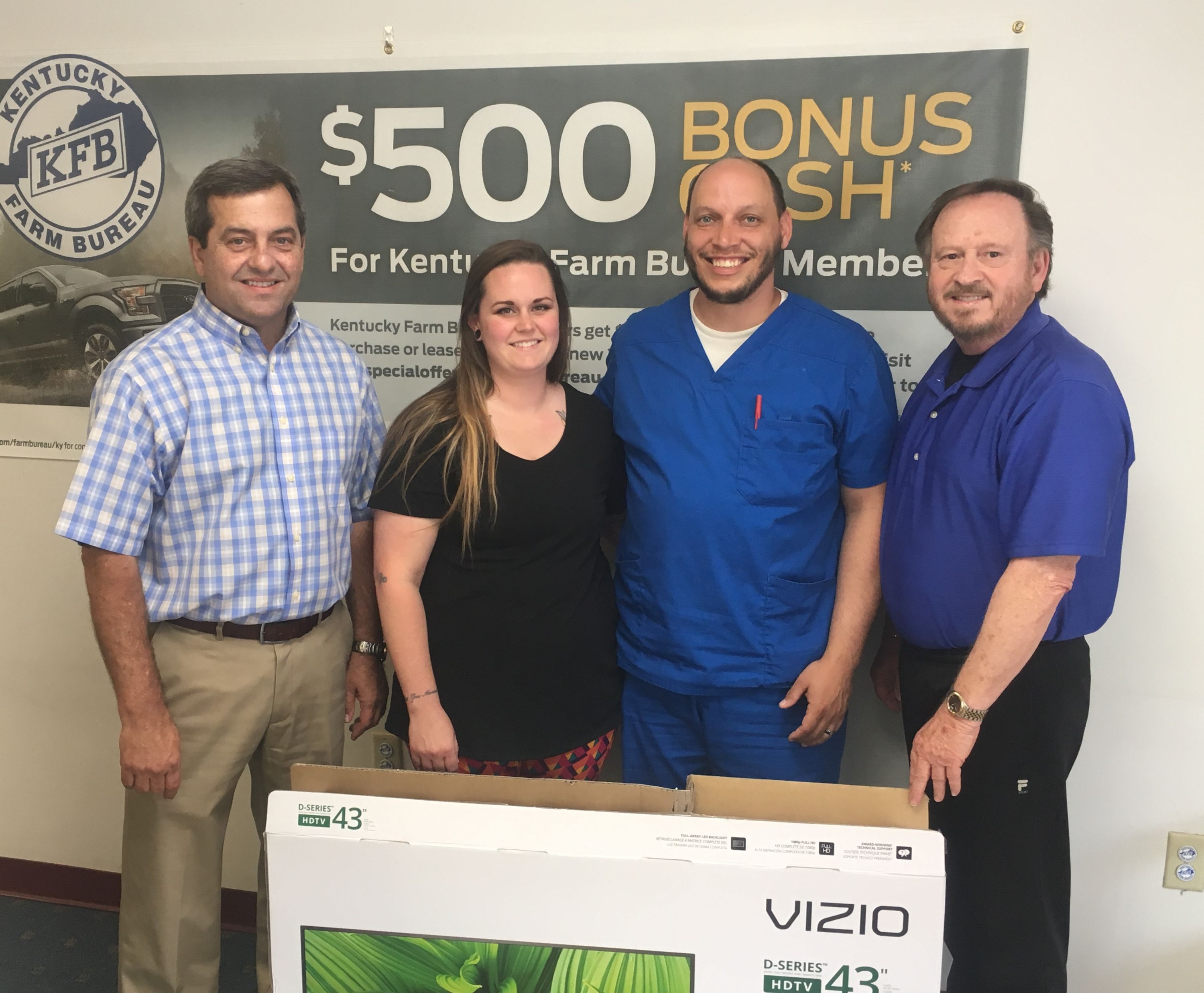 KFB Spotlight
November 21, 2022

Katie Cecil of Daviess County, a second-generation farmer at Cecil Farms, was named the 2022 Kentucky Farm Bureau (KFB) Generation Bridge Advocate of the Year.
November 14, 2022

The Kentucky Farm Bureau Young Farmer Gold Star award honors a county's Young Farmer Committee for its active participation in Farm Bureau leadership development programs, state competitions, and educational or promotional initiatives.
November 3, 2022

As the harvest season in Kentucky winds down, I understand the challenges many of you have faced, especially our state's corn producers. I have heard yield numbers anywhere from 32 bushels per acre where the drought came at the worst possible time during the growing season, to nearly 200 bushels in spots where the rains were adequate.