Harlan County Farm Bureau awards a new TV to EasyPay customers
As a Kentucky Farm Bureau member, you can purchase our insurance products, support programs offered by your local County Farm Bureau, and enjoy a wide variety of member benefits. Membership EasyPay® is the easy way to pay for your KFB membership each year. Registering is easy. Beginning next year, when your annual membership is due again, the amount will be deducted from your account via Electronic Funds Transfer (EFT). Enroll today!
Harlan County Farm Bureau Easy Pay Winners were Rodrick and Brittany Major from Loyall. They won a new TV for signing up for Kentucky Farm Bureau's Easy Pay.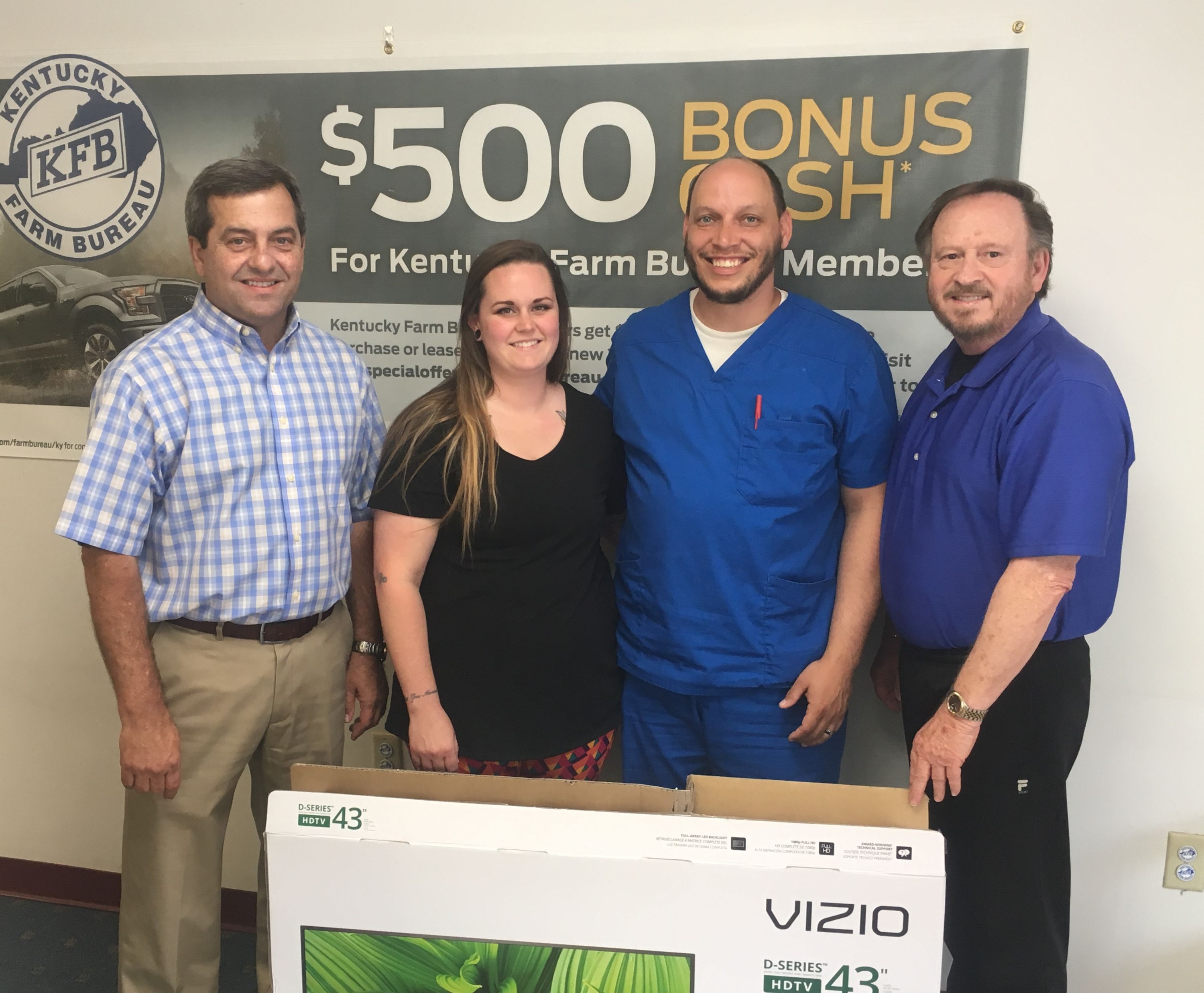 KFB Spotlight
February 16, 2021

The backbone of Kentucky's agriculture industry is the existence of family-owned production farms and supporting businesses located in every region of the state. Often small operations, these entities make up the majority of the ag industry in the Commonwealth, therefore representing a significant portion of the state's overall economic development structure.
February 5, 2021

One of the greatest honors of serving as Commissioner of Agriculture is the opportunity to travel around the state, put the tailgate down on a farm truck, and have a conversation with a farmer about how the year looks.
January 29, 2021

When income flows directly from consumers to farmers, everyone benefits. Consumers have access to the freshest food, farmers can ask a premium price for their product because there is no middle-man, and local economies benefit in the form of jobs and local purchases. For farmers who are thinking about this for the first time or have been doing direct sales for years, the Agriculture Direct Marketing Summit, Feb. 16-18, offers tips to improve the direct sales process.