Harlan County Farm Bureau awards a new TV to EasyPay customers
As a Kentucky Farm Bureau member, you can purchase our insurance products, support programs offered by your local County Farm Bureau, and enjoy a wide variety of member benefits. Membership EasyPay® is the easy way to pay for your KFB membership each year. Registering is easy. Beginning next year, when your annual membership is due again, the amount will be deducted from your account via Electronic Funds Transfer (EFT). Enroll today!
Harlan County Farm Bureau Easy Pay Winners were Rodrick and Brittany Major from Loyall. They won a new TV for signing up for Kentucky Farm Bureau's Easy Pay.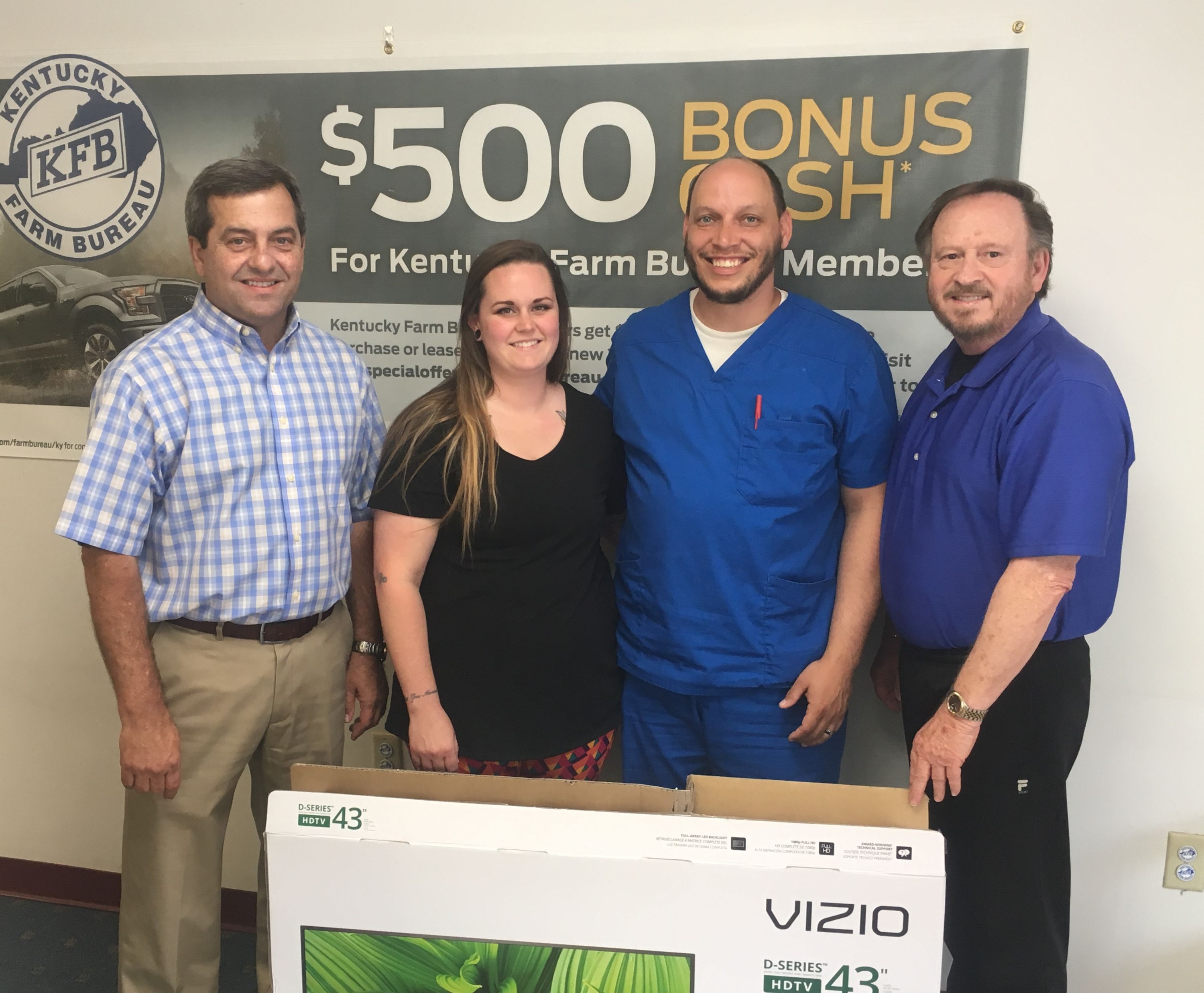 KFB Spotlight
August 12, 2019

By the time Kentucky Farm Bureau was founded as an organization in 1919, the Kentucky State Fair was already celebrating its 17th birthday, officially. But the fair has roots that date back to 1816, making it one of the oldest fair celebrations in the country.
Stress on the Farm and in Rural America: Acknowledging its existence can be a good first step in combating this issue

June 25, 2019

As much as farm families love what they do, there is a tremendous amount of stress that can come along with any farming operation, big or small; in good economic times or financial downturns.
June 25, 2019

The Merriam-Webster dictionary defines the word "entrepreneur" as being, "one who organizes, manages, and assumes the risks of a business or enterprise." With that said, the likely image of an entrepreneur is not necessarily that of a teenager. However, Ben Williams and Taylor Cook did not get that memo. In fact, these two teens have been thinking about running a business of their own for quite some time.