2016 Harlan County Farm Bureau Member Appreciation Day
Harlan County Farm Bureau Member Appreciation Day was September 16 at the Frank Couch Farm Bureau Building. Board members, agents, secretary staff and the Young Farmer Committee talked with members about their state and local membership discounts and Easy Pay. Several membership discounts and local businesses were present: Avision Glass, Creech Chevrolet, Tommy's Motorsports Polaris, ARH Hospital, and the Health Department. Free food and drinks were served to our members.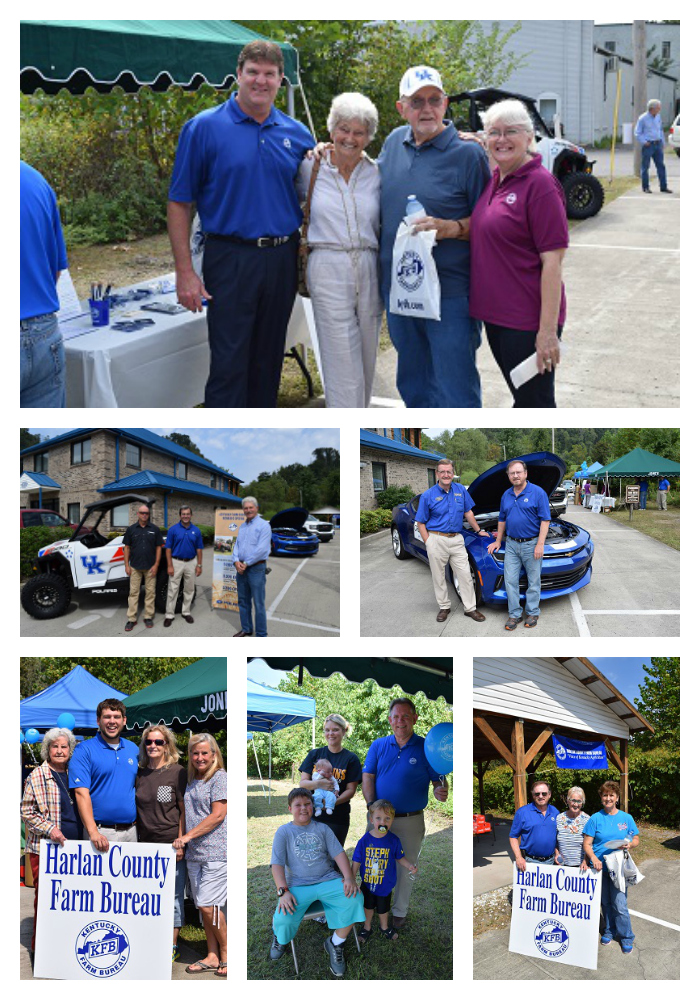 KFB Spotlight
KFB Candid Conversation: U.S. Census Bureau Partnership Specialist Dani Rodgers Discusses the Importance of the Census

February 12, 2020

KFB Candid Conversation presents a discussion about the topical issues facing the agricultural industry and rural communities in a question and answer format. In this column, Dani Rodgers, Partnership Specialist with the U.S. Census Bureau discusses the census process and why it is so important, especially to rural communities.
February 12, 2020

Nearly 300 Kentucky Farm Bureau (KFB) members, from across the state, made their way to Frankfort on February 5 to participate in the organization's annual Legislative Drive-In and Food Check­Out Day activities.
February 7, 2020

To say it has been an eventful year for agriculture thus far, might be an understatement especially since we are just over a month into it. But farm families, in need of a little good news, have gotten just that since the holidays.