2016 Ag Fair Day
Fair Day at Pine Mountain Settlement School was sponsored by Harlan County Farm Bureau. Fair Day is Harlan County's Ag Fair. The Farm Bureau rewarded each of the 14 main category exhibit grand prize winners with a $25 check. They also set up a booth to talk with members and the public about State and Local Membership Benefits. At the booth there were two drawings for a $25 check, and this encouraged a lot of people to check out the booth and Farm Bureau.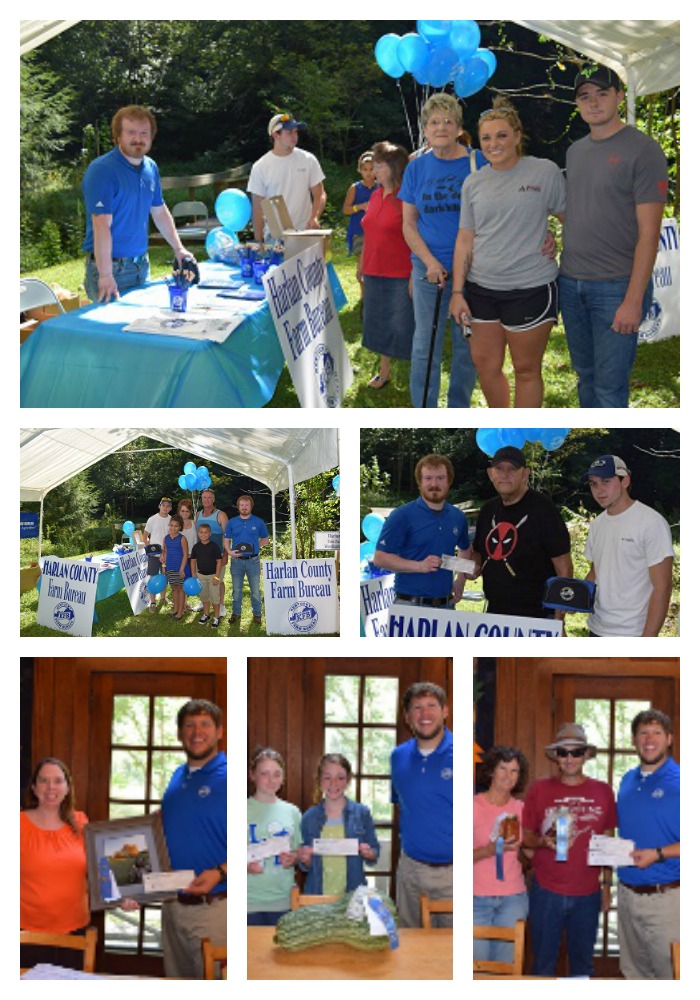 KFB Spotlight
April 12, 2021

As thoughts of spring begin to surface, especially in the agricultural world, among countless farm families, they get excited to plant a new crop or see fruit trees blossom fill the air across the Commonwealth.
April 6, 2021

Kentucky Farm Bureau was founded on the principle of grassroots advocacy, a methodology that has served the organization well for more than 100 years.
April 6, 2021

As we prepare for spring planting and another growing season on the farm, it goes without saying that most of us will be reflecting on the past year and the dark winter we have come through.