2016 Ag Fair Day
Fair Day at Pine Mountain Settlement School was sponsored by Harlan County Farm Bureau. Fair Day is Harlan County's Ag Fair. The Farm Bureau rewarded each of the 14 main category exhibit grand prize winners with a $25 check. They also set up a booth to talk with members and the public about State and Local Membership Benefits. At the booth there were two drawings for a $25 check, and this encouraged a lot of people to check out the booth and Farm Bureau.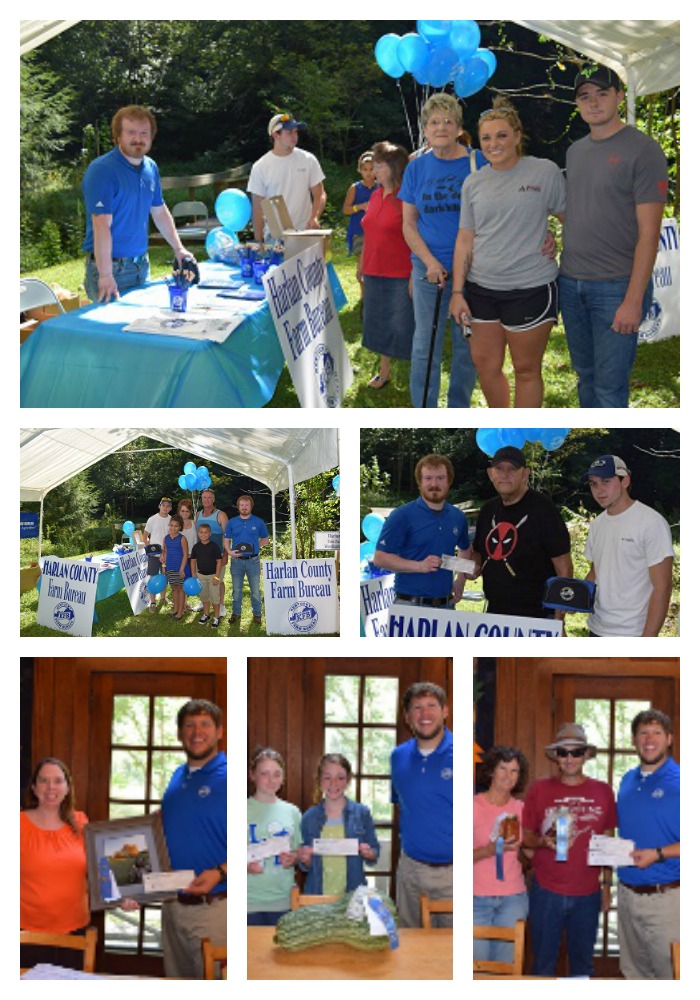 KFB Spotlight
January 19, 2022

The American Farm Bureau Federation will host the 2022 Young Farmers & Ranchers Leadership Conference in Louisville, Kentucky, Feb. 25-28, at the Omni Louisville Hotel.
December 15, 2021

The Kentucky Department of Agriculture (KDA) has created a resource page on its website for those affected by this weekend's disastrous weather events, Commissioner of Agriculture Dr. Ryan Quarles announced today.
December 10, 2021

As we gather together to be with friends and family during this holiday season, our Farm Bureau family is doing the same.