Project by Hardin County Student Featured in Kentucky Farm Bureau's "Science in Agriculture" Displays
Louisville, KY (November 30, 2017) – Hardin County student, Preston Meredith, was among the 12 students selected from across the state to display their agriculture science projects at this week's Kentucky Farm Bureau (KFB) annual meeting in Louisville.
Preston displayed his science project as part of the KFB annual meeting tradeshow. His project, "How Do Plants Drink Water?" explored how plants intake water.
He was awarded $125.00 and a certificate of recognition for his participation at the state level.
The Science in Agriculture program was developed by KFB as a way to encourage teachers to incorporate agricultural themes into their classroom instruction. Projects are evaluated on categories such as creativity, skill, clarity and thoroughness, agricultural accuracy and scientific thought.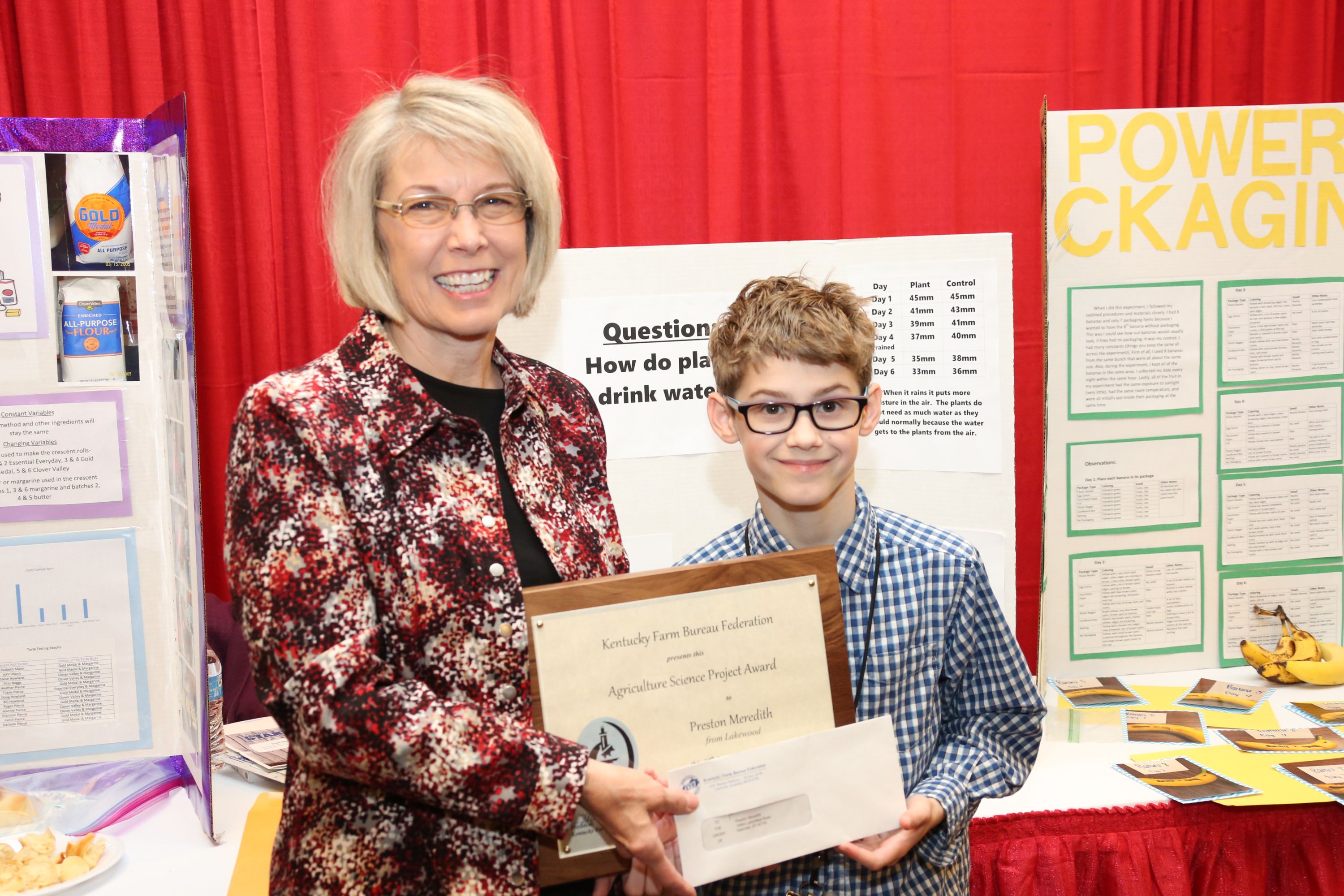 KFB Spotlight
September 12, 2019

Repeal of the 2015 Waters of the United States rule is a victory for clean water and clear rules. As farmers, we share the goal of protecting the nation's water, but the 2015 Waters of the United States rule was unreasonable and unworkable. It made conservation more difficult and created huge liabilities for farmers.
September 12, 2019

Agriculture Commissioner Ryan Quarles has proclaimed the week of Sept. 15-21 as Farm Safety and Health Week in Kentucky to encourage farmers and farm workers to put safety first at all times.
September 10, 2019

My youngest son recently moved back to college with the help of good ole mom and dad who graciously allowed him to try apartment living for the first time instead of a dorm. After getting everything into place, his first request (actually it was a complaint) was to help him get logged on to the supplied WIFI.