Project by Hardin County Student Featured in Kentucky Farm Bureau's "Science in Agriculture" Displays
Louisville, KY (November 30, 2017) – Hardin County student, Alexandra Mackey, was among the 12 students selected from across the state to display their agriculture science projects at this week's Kentucky Farm Bureau (KFB) annual meeting in Louisville.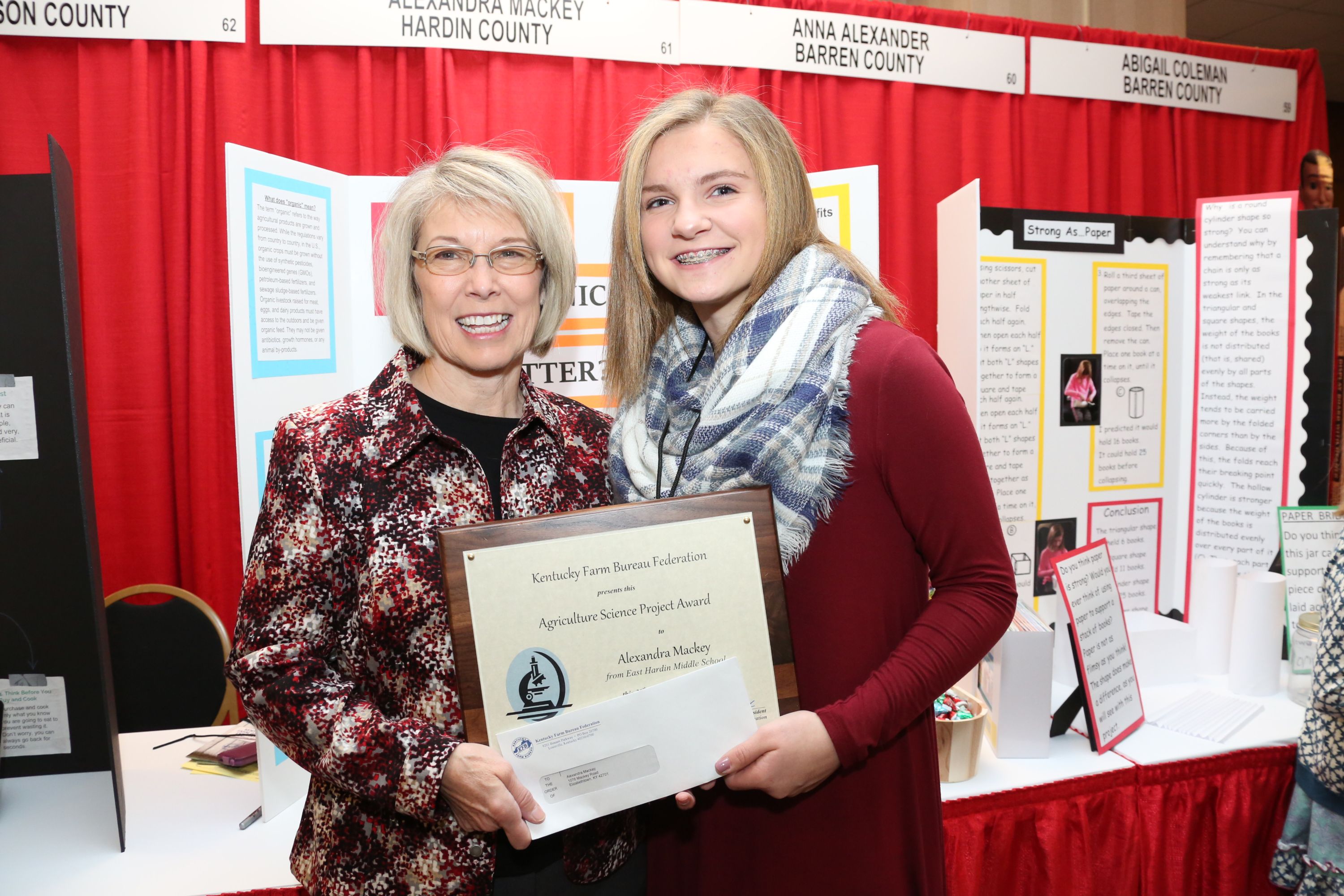 Alexandra displayed her science project as part of the KFB annual meeting tradeshow. Her project, "Is Organic Better?" used blind tests to explore whether organic and conventional foods could be correctly identified based on appearance, smell, and taste.
She was awarded $125.00 and a certificate of recognition for her participation at the state level.
The Science in Agriculture program was developed by KFB as a way to encourage teachers to incorporate agricultural themes into their classroom instruction. Projects are evaluated on categories such as creativity, skill, clarity and thoroughness, agricultural accuracy and scientific thought.
KFB Spotlight
February 14, 2019

Mark Twain once said, "If you don't like the weather in New England, just wait a minute, it'll change." Since he first spoke those words, many other regions and states across the country have adopted that saying, including Kentucky, where it seems to be truer during this winter season than ever before.
February 14, 2019

For some reason the changing of the seasons has always fascinated me. Watching the colors of the earth change from summer to fall to winter and on to spring, is such an amazing gift the good Lord has given us.
February 14, 2019

In this column, Congressman James Comer talks about the Farm Bill, which includes legislation to bring back industrial hemp as a production crop and advocating for agriculture at the Congressional level.