Local Farmer in Japan on State Trade Mission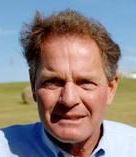 Ray Allan Mackey is 13 hours ahead of everyone in Hardin County.
Mackey, a local farmer and board member for the Kentucky Corn Promotion Council, arrived Sunday evening in Japan to take part in an international trade mission with the United States Meat Export Fed­eration to advocate for Kentucky farmers. He will be in Japan through Friday.
To view the rest of the article visit: https://bit.ly/2vj7KWT
KFB Spotlight
Zach Heibert of Hardin County Named 2022 Kentucky Farm Bureau Excellence in Agriculture Award Recipient

September 29, 2022

Kentucky Farm Bureau (KFB) announced today that Zach Heibert of Hardin County is the 2022 KFB Excellence in Agriculture award recipient.
August 25, 2022

The 58th Kentucky Farm Bureau (KFB) Country Ham Breakfast brought in an impressive $5 million for charity organizations.
August 12, 2022

Anyone who has ever planted that first seed of a crop knows, as dedicated farm families, we are always at the mercy of Mother Nature.