Green County Members Attend 2018 Legislative Drive-in and Food Check-out Day
Kentucky Farm Bureau held its annual Legislative Drive-in in Frankfort on Wednesday, March 7, 2018. During the Drive-in, Farm Bureau members met with their state senators and representatives and advocated on behalf of agriculture. Larry Clark from Green county met with State Senator David Givens to discuss agricultural issues that are important to farm families. Members also celebrated Food Check-Out Day, and brought food baskets to share real KY agriculture with Sen. Givens.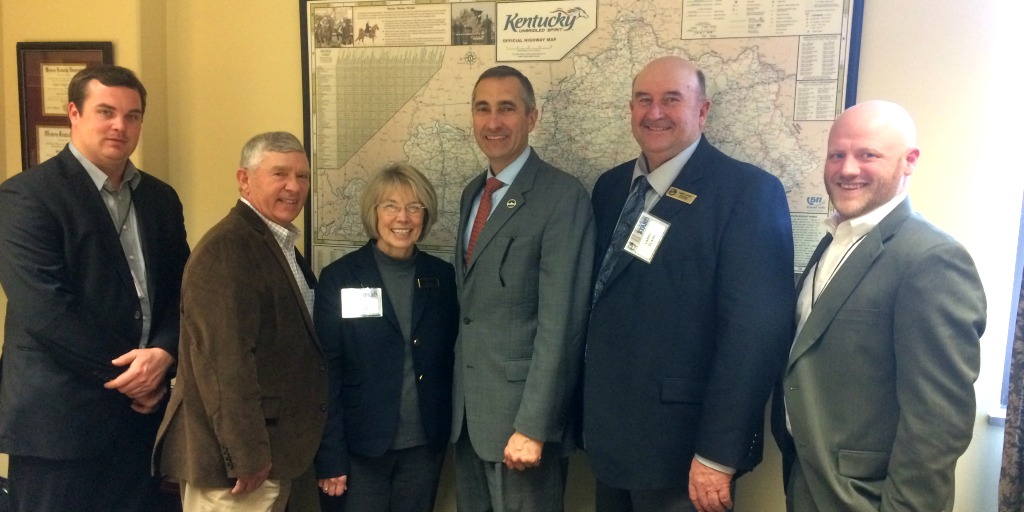 KFB Spotlight
June 29, 2022

While traveling Kentucky's interstates this summer, keep your eyes peeled for bright bursts of native blooms along the way. Plots of Kentucky wildflowers like milkweed, coneflower, and goldenrod create a sea of color all season long… and for a good purpose.
June 28, 2022

What do watermelon, canola, soybeans, and pumpkins have in common? They're all Kentucky-grown crops that would not exist without bees.
June 28, 2022

In all the years I have been associated with Kentucky Farm Bureau, I must admit the last few have been perhaps the most challenging. We were not only hit with a global pandemic, but also one of the most devastating storm events in our state's history.