IFAL applications now available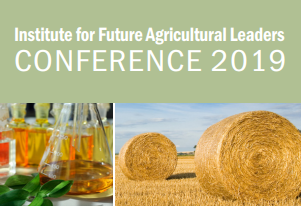 Are you a high school junior and interested in agriculture as a career? You could be eligible to attend the Institute for Future Agricultural Leaders (IFAL): a free five-day summer leadership conference at the University of Kentucky or Murray State University.
The Institute For Agricultural Leaders (IFAL) is a unique program that exposes students to college life and explores different fields of study for careers in agriculture.
IFAL participants will live in university dormitories, eat in university dining facilities and become acquainted with the college campuses of Murray State University or the University of Kentucky. The conference will include special leadership classes, exciting speakers, team building recreation, fellowship and visits to research farms and agriculture-related industries. Participants will be selected from the most well-rounded students in their class who have an interest in furthering their education at the post-secondary level.
Click here to obtain an application or stop by the Garrard County Farm Bureau office.
The deadline to apply is Friday, April 5, 2019. Enrollment is limited.
KFB Spotlight
May 5, 2021

I have been blessed with the opportunity to travel quite a bit around our beautiful state and often I have visited places that seemed more special than others, even though I had never been there before.
May 5, 2021

One of the most important issues facing the agriculture industry today is the ability to pass a farm on to the next generation either by inheritance or through selling. It sounds easy enough but often tax laws can make the process cumbersome and expensive.
May 5, 2021

As the current Congressional Session continues, lawmakers on both sides of the aisle are outlining their policy priorities and getting to work on making those priorities into law. Our team here in Washington, D.C., is tracking all these issues closely and working to ensure that priorities for U.S. agriculture remain front and center.