IFAL applications now available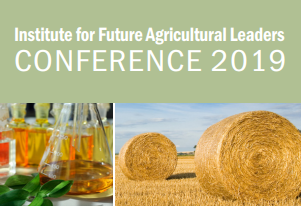 Are you a high school junior and interested in agriculture as a career? You could be eligible to attend the Institute for Future Agricultural Leaders (IFAL): a free five-day summer leadership conference at the University of Kentucky or Murray State University.
The Institute For Agricultural Leaders (IFAL) is a unique program that exposes students to college life and explores different fields of study for careers in agriculture.
IFAL participants will live in university dormitories, eat in university dining facilities and become acquainted with the college campuses of Murray State University or the University of Kentucky. The conference will include special leadership classes, exciting speakers, team building recreation, fellowship and visits to research farms and agriculture-related industries. Participants will be selected from the most well-rounded students in their class who have an interest in furthering their education at the post-secondary level.
Click here to obtain an application or stop by the Garrard County Farm Bureau office.
The deadline to apply is Friday, April 5, 2019. Enrollment is limited.
KFB Spotlight
Kentucky Farm Bureau Announces Winners of Excellence in Ag Literacy and Women's Educational Grant Awards 

December 4, 2019

Two Kentuckians are being awarded significant honors from Kentucky Farm Bureau. Leslie McCarty of Montgomery County is the 2019 Women's Educational Grant winner and Kelly Gates of Hopkins County has been named the Excellence in Ag Literacy recipient.
November 27, 2019

Last week Kentucky launched a new program offering farmers incentives for selling their property to beginning farmers, an effort to further sustain one of the state's most important industries.
November 25, 2019

Kentucky Farm Bureau (KFB) announced two annual award winners today: Sam Moore of Butler County, and former KFB president, has been named the Distinguished Service to Agriculture recipient and James Stuecker of Hardin County is the 2019 Distinguished Service to Farm Bureau Award winner.