Garrard County Farm Bureau will host Safety Event at Annual Tobacco Cutting Contest in Bryantsville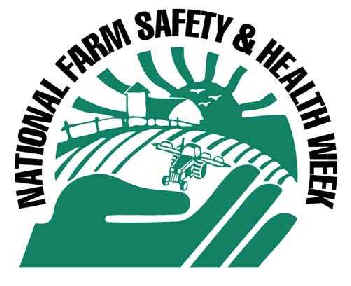 Garrard County Farm Bureau encourages all farmers and friends to attend the Annual Tobacco Cutting Contest in Bryantsville, KY on Wednesday, September 12th.
Garrard County Farm Bureau will sponsor a Farmer Safety Event and health fair with information that could help save your life. Find out what it is like inside the Air Evac emergency helicopter.
Sign up for Garrard County Farm Bureau membership and save $20 with Farm Bureau status. We have invited a back care specialist, a substance abuse prevention organization, a yoga expert, emergency preparedness tech, fire district, electricity specialist, heart association administration and hearing test technician.
Safety event begins at 11am, free lunch is served at 12 noon and cutting contest begins at 1pm. Come out to 100 Bobby Noe Rd, Lancaster, KY. For more information please call 859-792-4900.
KFB Spotlight
January 13, 2021

Caleb and Leanne Ragland of LaRue County won a top honor during the American Farm Bureau Federation (AFBF) virtual convention today, being named winners of the Young Farmers & Ranchers "Achievement Award."
January 11, 2021

The American Farm Bureau's Virtual Convention kicked off with an opening address by AFBF President Zippy Duvall from his farm in Georgia.
KFB President Mark Haney's Statement on Gov. Beshear's Proposed $50 Million Allocation for Rural Broadband Deployment

January 8, 2021

"I would like to thank Governor Beshear for allocating $50 million in his proposed budget to the broadband deployment fund. Expanding broadband service to unserved and underserved areas of the state has never been more important than it is right now."