Garrard County Farm Bureau will host Safety Event at Annual Tobacco Cutting Contest in Bryantsville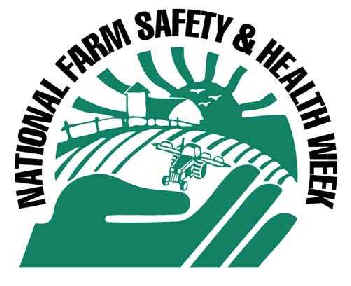 Garrard County Farm Bureau encourages all farmers and friends to attend the Annual Tobacco Cutting Contest in Bryantsville, KY on Wednesday, September 12th.
Garrard County Farm Bureau will sponsor a Farmer Safety Event and health fair with information that could help save your life. Find out what it is like inside the Air Evac emergency helicopter.
Sign up for Garrard County Farm Bureau membership and save $20 with Farm Bureau status. We have invited a back care specialist, a substance abuse prevention organization, a yoga expert, emergency preparedness tech, fire district, electricity specialist, heart association administration and hearing test technician.
Safety event begins at 11am, free lunch is served at 12 noon and cutting contest begins at 1pm. Come out to 100 Bobby Noe Rd, Lancaster, KY. For more information please call 859-792-4900.
KFB Spotlight
May 5, 2021

I have been blessed with the opportunity to travel quite a bit around our beautiful state and often I have visited places that seemed more special than others, even though I had never been there before.
May 5, 2021

One of the most important issues facing the agriculture industry today is the ability to pass a farm on to the next generation either by inheritance or through selling. It sounds easy enough but often tax laws can make the process cumbersome and expensive.
May 5, 2021

As the current Congressional Session continues, lawmakers on both sides of the aisle are outlining their policy priorities and getting to work on making those priorities into law. Our team here in Washington, D.C., is tracking all these issues closely and working to ensure that priorities for U.S. agriculture remain front and center.