Garrard County Farm Bureau will host Safety Event at Annual Tobacco Cutting Contest in Bryantsville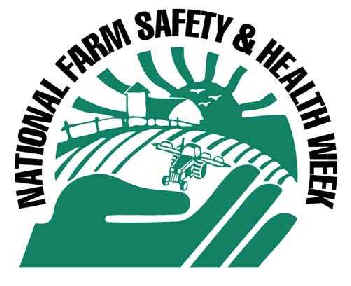 Garrard County Farm Bureau encourages all farmers and friends to attend the Annual Tobacco Cutting Contest in Bryantsville, KY on Wednesday, September 12th.
Garrard County Farm Bureau will sponsor a Farmer Safety Event and health fair with information that could help save your life. Find out what it is like inside the Air Evac emergency helicopter.
Sign up for Garrard County Farm Bureau membership and save $20 with Farm Bureau status. We have invited a back care specialist, a substance abuse prevention organization, a yoga expert, emergency preparedness tech, fire district, electricity specialist, heart association administration and hearing test technician.
Safety event begins at 11am, free lunch is served at 12 noon and cutting contest begins at 1pm. Come out to 100 Bobby Noe Rd, Lancaster, KY. For more information please call 859-792-4900.
KFB Spotlight
May 17, 2019

In addition to being resourceful, hard-working and persistent, our nation's farmers have been very patient. We have endured continued drops in net farm income, a host of natural disasters, and some of the most volatile commodity markets experienced in decades.
May 9, 2019

I'm not sure if this is an age thing or not, but it seems to me that the older I get the more I reflect on the past, taking in all the moments and memories that have guided me to where I am today as a person, a husband, a father, a soon-to-be grandfather, and a communicator.
May 9, 2019

When thinking of Kentucky agriculture, many crops could come to mind including corn, soybeans, wheat, and tobacco, to name a few. But timber may not often be thought of as a crop.