Food Check-Out day 2018
Celebrating Food Check out day at Save-a-Lot in Lancaster, KY. We handed out free spaghetti sauce and boxes of noodles during the event in February. Shoppers had a chance to enter for a $25 gift card offered by Save-A-Lot. The winner of the gift card was Lisa Day.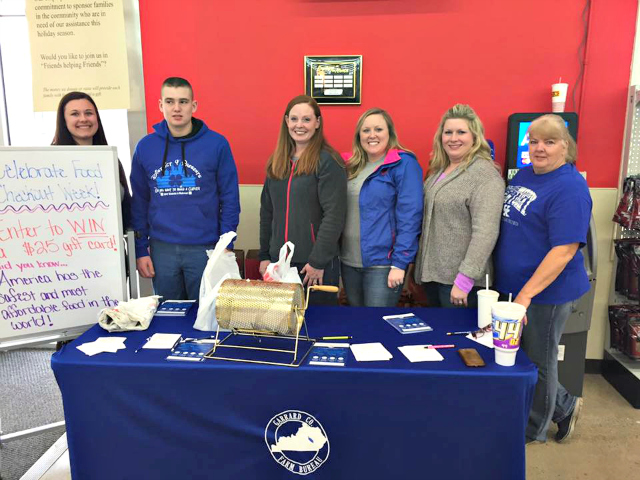 KFB Spotlight
Zach Heibert of Hardin County Named 2022 Kentucky Farm Bureau Excellence in Agriculture Award Recipient

September 29, 2022

Kentucky Farm Bureau (KFB) announced today that Zach Heibert of Hardin County is the 2022 KFB Excellence in Agriculture award recipient.
August 25, 2022

The 58th Kentucky Farm Bureau (KFB) Country Ham Breakfast brought in an impressive $5 million for charity organizations.
August 12, 2022

Anyone who has ever planted that first seed of a crop knows, as dedicated farm families, we are always at the mercy of Mother Nature.