Food Check-Out Day 2020
On Friday, February 21st Floyd County Farm Bureau (FCFB) held its annual Food Check-Out Day at Food City in Prestonsburg. FCFB President Saul Akers, Vice President Billy Hicks, Women's Committee Chair Sherry Akers, Young Farmer Ccommittee Chair Chris Akers, Board member Charles Hackworth, Women's Committee Member Elmina Hackworth and Insurance Agent Manager Brian Pugh conducted the event. Tee shirts and 250 loaves of bread along with hats and other promotional items were given away to local customers. The day was very successful and enjoyed by everyone.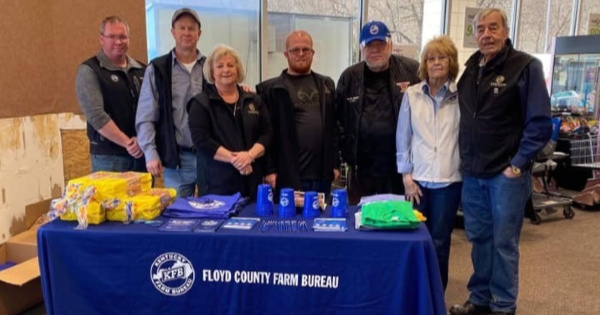 KFB Spotlight
March 21, 2023

KFB Second Vice President Sharon Furches says says National Agriculture Day is a celebration for everyone.
March 21, 2023

Each year, Kentucky Farm Bureau (KFB) members by the hundreds make their way to the nation's capital to participate in the annual Congressional Tour.
March 21, 2023

For decades, environmental experts, government agencies, and concerned citizen groups have been hearing about and monitoring an area in the Gulf of Mexico that has come to be known as the Hypoxia Zone.