Food Check-Out Day 2020
On Friday, February 21st Floyd County Farm Bureau (FCFB) held its annual Food Check-Out Day at Food City in Prestonsburg. FCFB President Saul Akers, Vice President Billy Hicks, Women's Committee Chair Sherry Akers, Young Farmer Ccommittee Chair Chris Akers, Board member Charles Hackworth, Women's Committee Member Elmina Hackworth and Insurance Agent Manager Brian Pugh conducted the event. Tee shirts and 250 loaves of bread along with hats and other promotional items were given away to local customers. The day was very successful and enjoyed by everyone.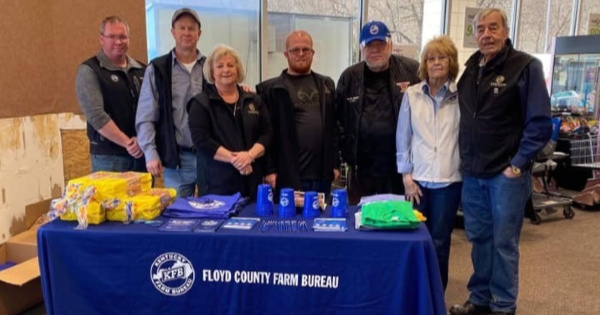 KFB Spotlight
June 30, 2022

In the world of agriculture, tradition plays a very important role, especially when it comes to younger generations becoming part of an industry that is as old as the earth itself.
June 29, 2022

While traveling Kentucky's interstates this summer, keep your eyes peeled for bright bursts of native blooms along the way. Plots of Kentucky wildflowers like milkweed, coneflower, and goldenrod create a sea of color all season long… and for a good purpose.
June 28, 2022

What do watermelon, canola, soybeans, and pumpkins have in common? They're all Kentucky-grown crops that would not exist without bees.