Identity Theft Protection
IDENTITY THEFT PROTECTION SERVICE
As a Kentucky Farm Bureau member, you and your family are also offered a proactive detection product that informs you instantly of potentially fraudulent activity related to your credit report, scans the dark web to track down any personal data identity thieves are trading and selling and a host of additional monitoring/protection services for a discounted, low monthly fee. To sign up, login to my.kyfb.com and select the Identity Theft Protection option.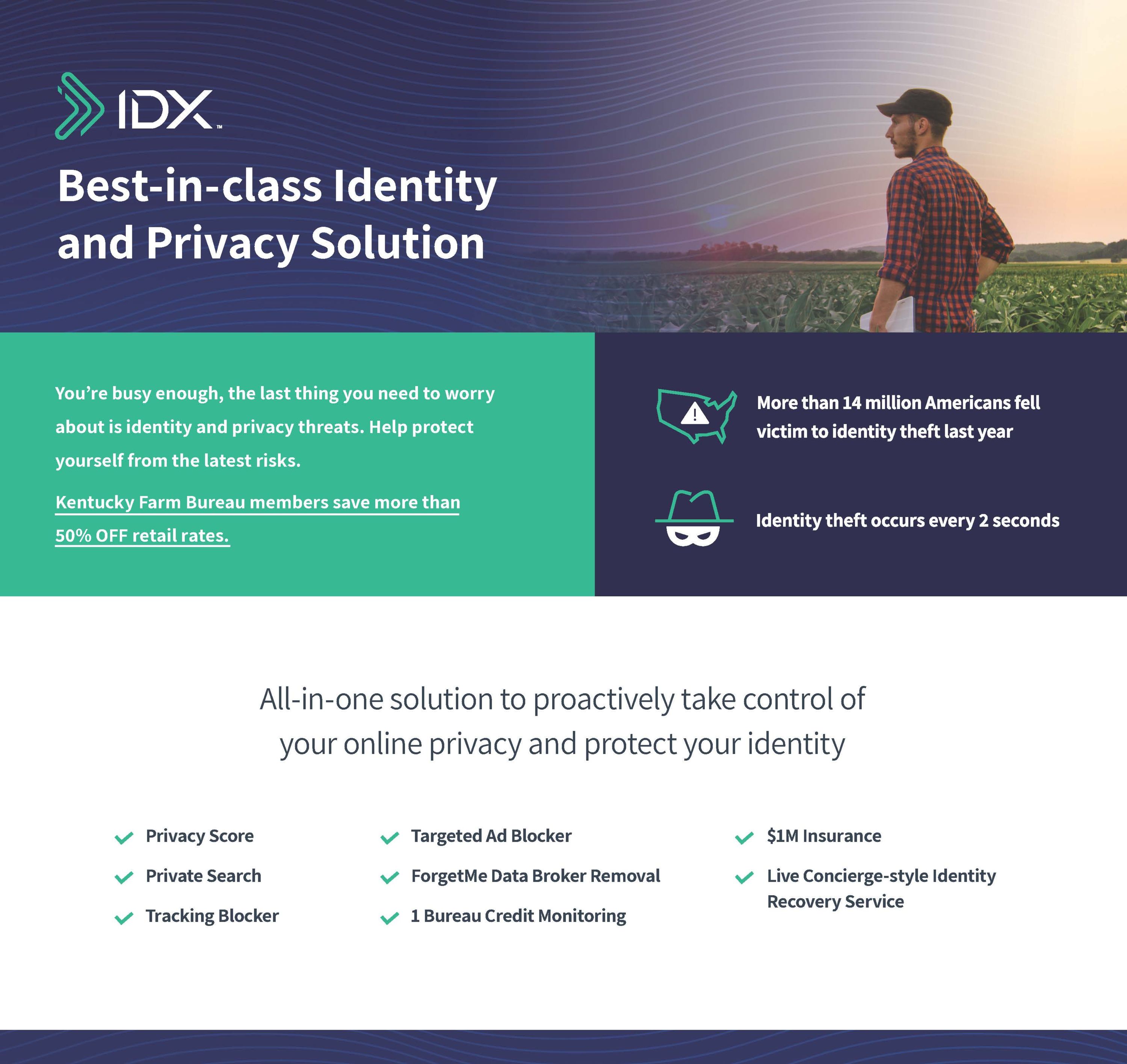 IDENTITY THEFT CONSULTATION AND RESTORATION
As part of the many benefits included with your Kentucky Farm Bureau membership, you have access to Identity Theft Consultation and Restoration Services with IDX for FREE. All eligible family members in the household are covered and the service is included in your annual membership dues. If you suspect your identity has been stolen, please login to the membership portal at my.kyfb.com to access the phone number to call for an Identity Recovery Advocate to work on your behalf to restore your credit and good name. This is a FREE service to all Kentucky Farm Bureau Members.