Agelity Pharmacy Discount Program

Agelity is a "no fees, no enrollment" discount prescription drug program. Agelity is honored at 56,000 pharmacies - nationwide (Target, Kroger, K-Mart, Walgreens, Rite-Aid, and hundreds of others) and good for over 12,000 prescription drugs. Simply print and clip the discount card below, fill in the personal information required, and present the card at any participating pharmacy.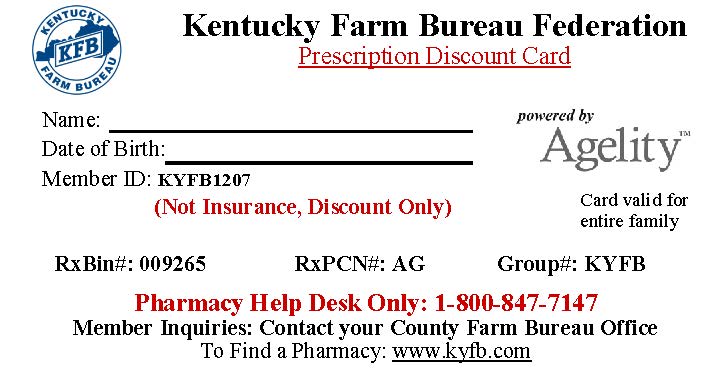 This is NOT INSURANCE it is only a discount. One card serves your entire household.