Young Farmer's Burger Bash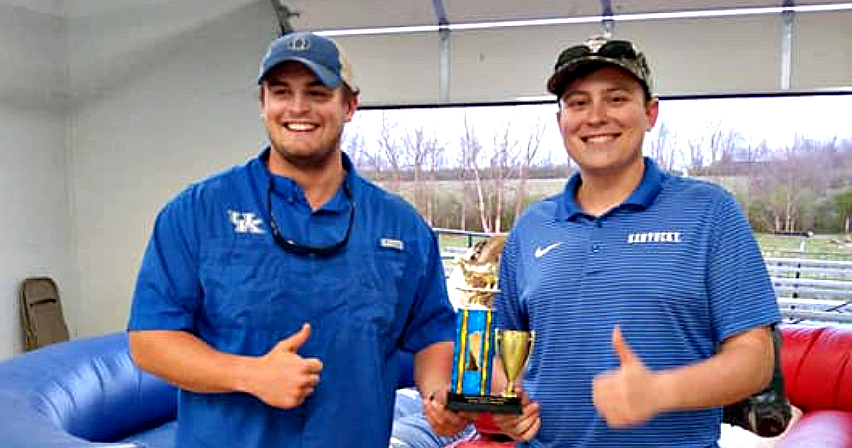 The Fayette County Farm Bureau Young Farmer's put on a Burger Bash April 13th. The idea of this event was to try to get potential new members and to have a fun event to enjoy with everyone. The Young Farmers put on a Burger Cook-off, the young farmer's made teams and competed to see who had the tastiest burger. Kline Palmer and Courtland Watson were this year's Burger Bash Cook-off winners.
KFB Spotlight
December 9, 2019

Kirby Green from Daviess County has won top honors in Kentucky Farm Bureau's (KFB) Excellence in Agriculture Awards program for 2019. She received the award during the organization's recent Annual Meeting at the Galt House in Louisville.
December 7, 2019

Pulaski County farmer Mark Haney was re-elected Kentucky Farm Bureau President on the concluding day of the organization's 100th annual meeting. Also re-elected were Webster County's Eddie Melton as First Vice-President and Sharon Furches of Calloway County as Second Vice-President.
December 7, 2019

Trisha Campbell of Logan County won first place in Kentucky Farm Bureau's (KFB) Discussion Meet, a debate-styled competition for young farmers.