Educational Mini-Grant Awarded to Fayette County Farm Bureau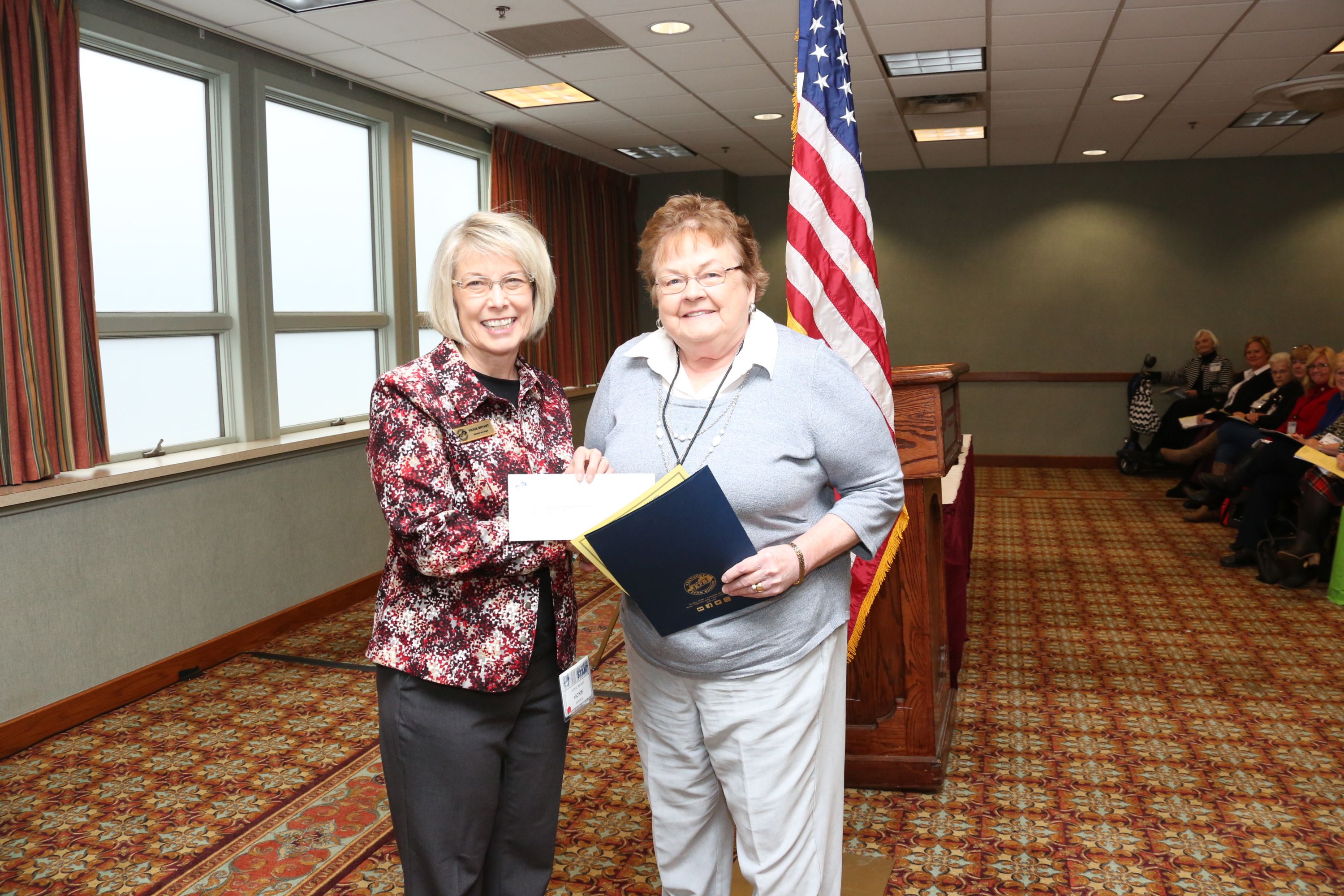 Louisville, KY (December 1, 2017) – Fayette County Farm Bureau was honored as one of six recipients of Kentucky Farm Bureau (KFB) Educational Mini-Grant. All six recipients were recognized during KFB's annual meeting in Louisville.
The Mini-Grant is a special project of the Kentucky Farm Bureau Women's Program and administered through the Kentucky Farm Bureau Education Foundation. One-time grants of up to $500 are offered to county Farm Bureaus on a competitive basis to help fund projects that result in increased agricultural literacy. Priority is given to those programs demonstrating a need for financial support.
Fayette County Farm Bureau was recognized for hosting an Ag Day for approximately two hundred eighth-grade students. The students were exposed to a variety of careers and fields of study in agriculture.
In addition to Fayette County Farm Bureau's award, Mini-Grants were also given to the Farm Bureaus in Boyle, Lewis, Marion, McCracken, and Webster counties.
KFB Spotlight
August 12, 2022

Anyone who has ever planted that first seed of a crop knows, as dedicated farm families, we are always at the mercy of Mother Nature.
August 12, 2022

Whether it is the use of GPS to map fields or check soil conditions, the advanced yield monitoring equipment that tells us valuable crop yield information in real-time, or even the weather radar access we have to watch changing conditions directly from the field.
August 10, 2022

I have tried to be an optimistic person most of my life even when challenging times are present and the world seems to be disconnected.