Educational Mini-Grant Awarded to Fayette County Farm Bureau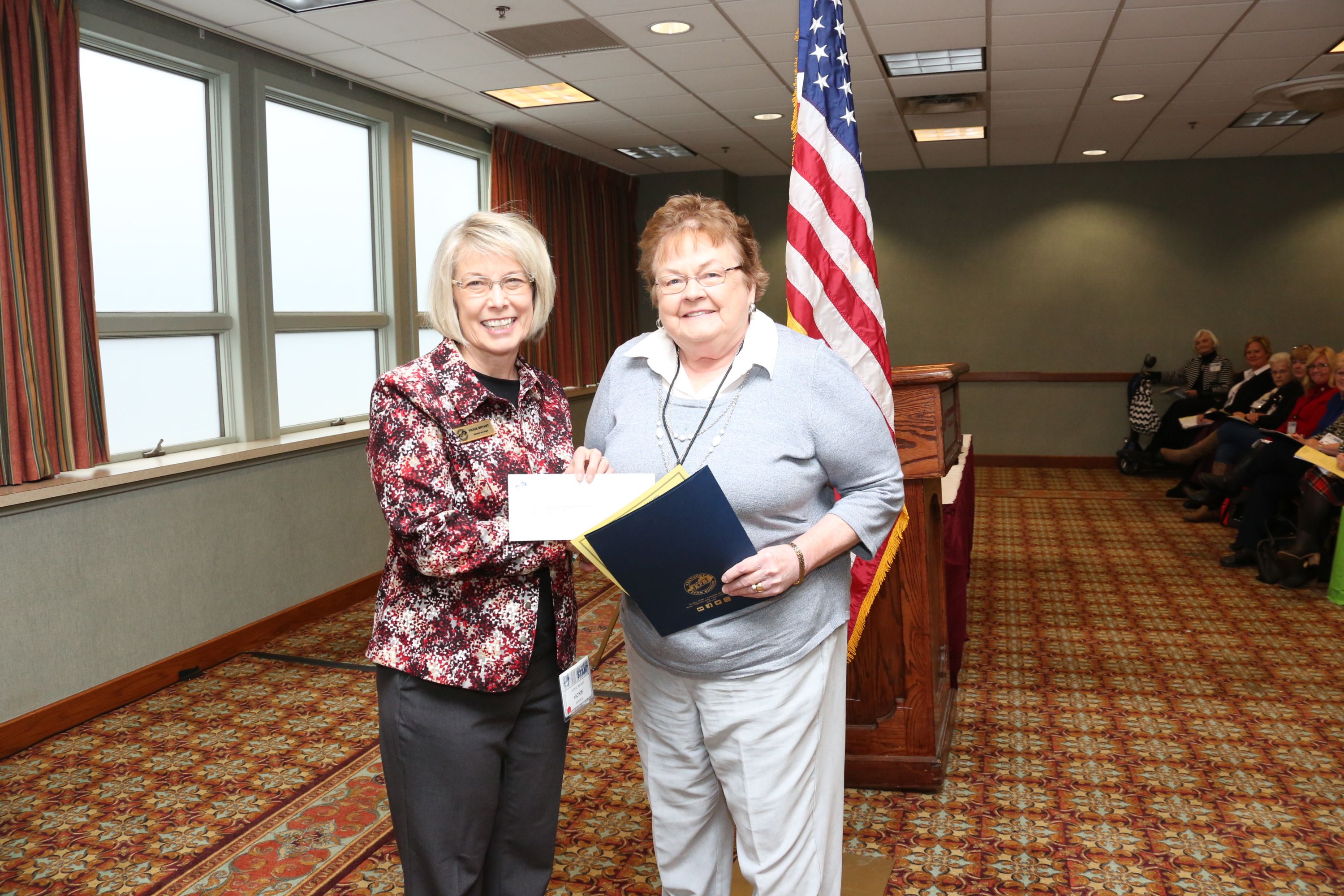 Louisville, KY (December 1, 2017) – Fayette County Farm Bureau was honored as one of six recipients of Kentucky Farm Bureau (KFB) Educational Mini-Grant. All six recipients were recognized during KFB's annual meeting in Louisville.
The Mini-Grant is a special project of the Kentucky Farm Bureau Women's Program and administered through the Kentucky Farm Bureau Education Foundation. One-time grants of up to $500 are offered to county Farm Bureaus on a competitive basis to help fund projects that result in increased agricultural literacy. Priority is given to those programs demonstrating a need for financial support.
Fayette County Farm Bureau was recognized for hosting an Ag Day for approximately two hundred eighth-grade students. The students were exposed to a variety of careers and fields of study in agriculture.
In addition to Fayette County Farm Bureau's award, Mini-Grants were also given to the Farm Bureaus in Boyle, Lewis, Marion, McCracken, and Webster counties.
KFB Spotlight
September 22, 2021

As Kentucky Farm Bureau's Centennial Year came to a close in 2019, the Vision 100 Committee was created at the direction of KFB President Mark Haney. This committee, comprised of KFB volunteer leaders from the local level, as well as staff from both the Federation and the Insurance Company, was convened to help guide strategic planning for the future of the entire organization.
September 19, 2021

Commissioner of Agriculture Dr. Ryan Quarles has proclaimed Sept.19-25 as Farm Safety and Health Week in Kentucky to encourage farmers and farm workers to put their health and safety first at all times. The theme for this year's safety week is "Farm Safety Yields Real Results."
August 30, 2021

From a reversal of the Waters of the U.S. rule to tax related issues, the agriculture industry is standing firm on its policies and priorities as it faces proposals that could affect the industry in adverse ways.