Educational Mini-Grant Awarded to Fayette County Farm Bureau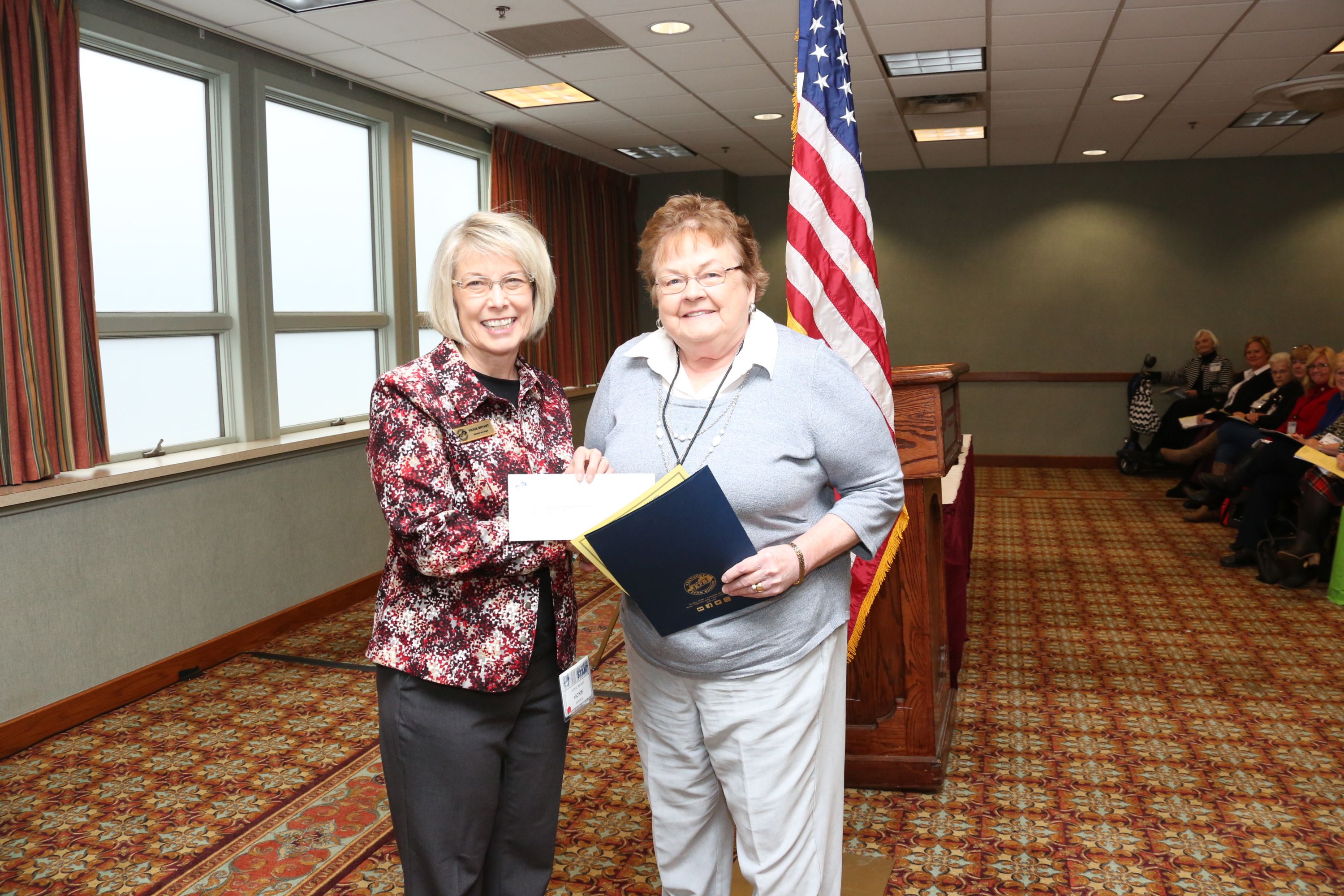 Louisville, KY (December 1, 2017) – Fayette County Farm Bureau was honored as one of six recipients of Kentucky Farm Bureau (KFB) Educational Mini-Grant. All six recipients were recognized during KFB's annual meeting in Louisville.
The Mini-Grant is a special project of the Kentucky Farm Bureau Women's Program and administered through the Kentucky Farm Bureau Education Foundation. One-time grants of up to $500 are offered to county Farm Bureaus on a competitive basis to help fund projects that result in increased agricultural literacy. Priority is given to those programs demonstrating a need for financial support.
Fayette County Farm Bureau was recognized for hosting an Ag Day for approximately two hundred eighth-grade students. The students were exposed to a variety of careers and fields of study in agriculture.
In addition to Fayette County Farm Bureau's award, Mini-Grants were also given to the Farm Bureaus in Boyle, Lewis, Marion, McCracken, and Webster counties.
KFB Spotlight
Grand Champion Ham Brings Charitable Donation of $1 Million at KFB's 56th Annual Country Ham Breakfast

August 23, 2019

This year's 56th annual Kentucky Farm Bureau Country Ham Breakfast brought in an astounding bid of $1 million for charity. The Grand Champion Country Ham auction is a Kentucky Farm Bureau state fair tradition dating back to 1964.
August 12, 2019

By the time Kentucky Farm Bureau was founded as an organization in 1919, the Kentucky State Fair was already celebrating its 17th birthday, officially. But the fair has roots that date back to 1816, making it one of the oldest fair celebrations in the country.
Stress on the Farm and in Rural America: Acknowledging its existence can be a good first step in combating this issue

June 25, 2019

As much as farm families love what they do, there is a tremendous amount of stress that can come along with any farming operation, big or small; in good economic times or financial downturns.