Educational Mini-Grant Awarded to Fayette County Farm Bureau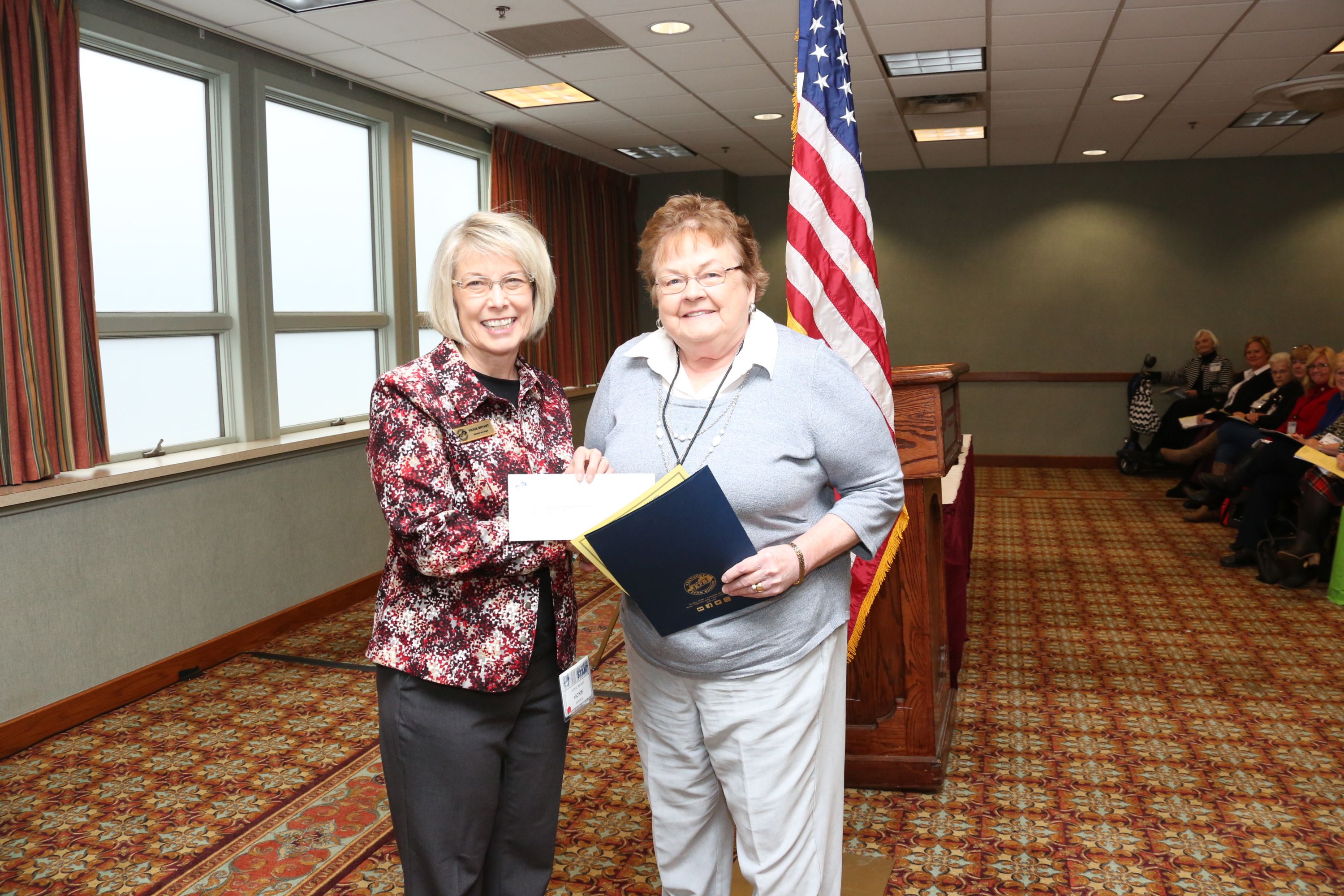 Louisville, KY (December 1, 2017) – Fayette County Farm Bureau was honored as one of six recipients of Kentucky Farm Bureau (KFB) Educational Mini-Grant. All six recipients were recognized during KFB's annual meeting in Louisville.
The Mini-Grant is a special project of the Kentucky Farm Bureau Women's Program and administered through the Kentucky Farm Bureau Education Foundation. One-time grants of up to $500 are offered to county Farm Bureaus on a competitive basis to help fund projects that result in increased agricultural literacy. Priority is given to those programs demonstrating a need for financial support.
Fayette County Farm Bureau was recognized for hosting an Ag Day for approximately two hundred eighth-grade students. The students were exposed to a variety of careers and fields of study in agriculture.
In addition to Fayette County Farm Bureau's award, Mini-Grants were also given to the Farm Bureaus in Boyle, Lewis, Marion, McCracken, and Webster counties.
KFB Spotlight
July 27, 2020

Agriculture Commissioner Dr. Ryan Quarles is sounding the alarm about reports of foreign seeds being shipped unsolicited to Kentuckians across the Commonwealth. Kentucky is the fourth state known to receive suspicious packages of seeds that appear to have originated from China.
July 14, 2020

Kentucky Farm Bureau Studios received two nominations in the 56th Annual Ohio Valley Regional Emmy Awards. The nominated segments highlighting the culture and charm of rural Kentucky aired on RFD-TV and Kentucky Educational Television.
July 6, 2020

There is no doubt that helping usher the agriculture industry forward with technology should be a priority for Kentucky's elected officials, but how you go about it matters.