Caldwell County 2016 IFAL Participants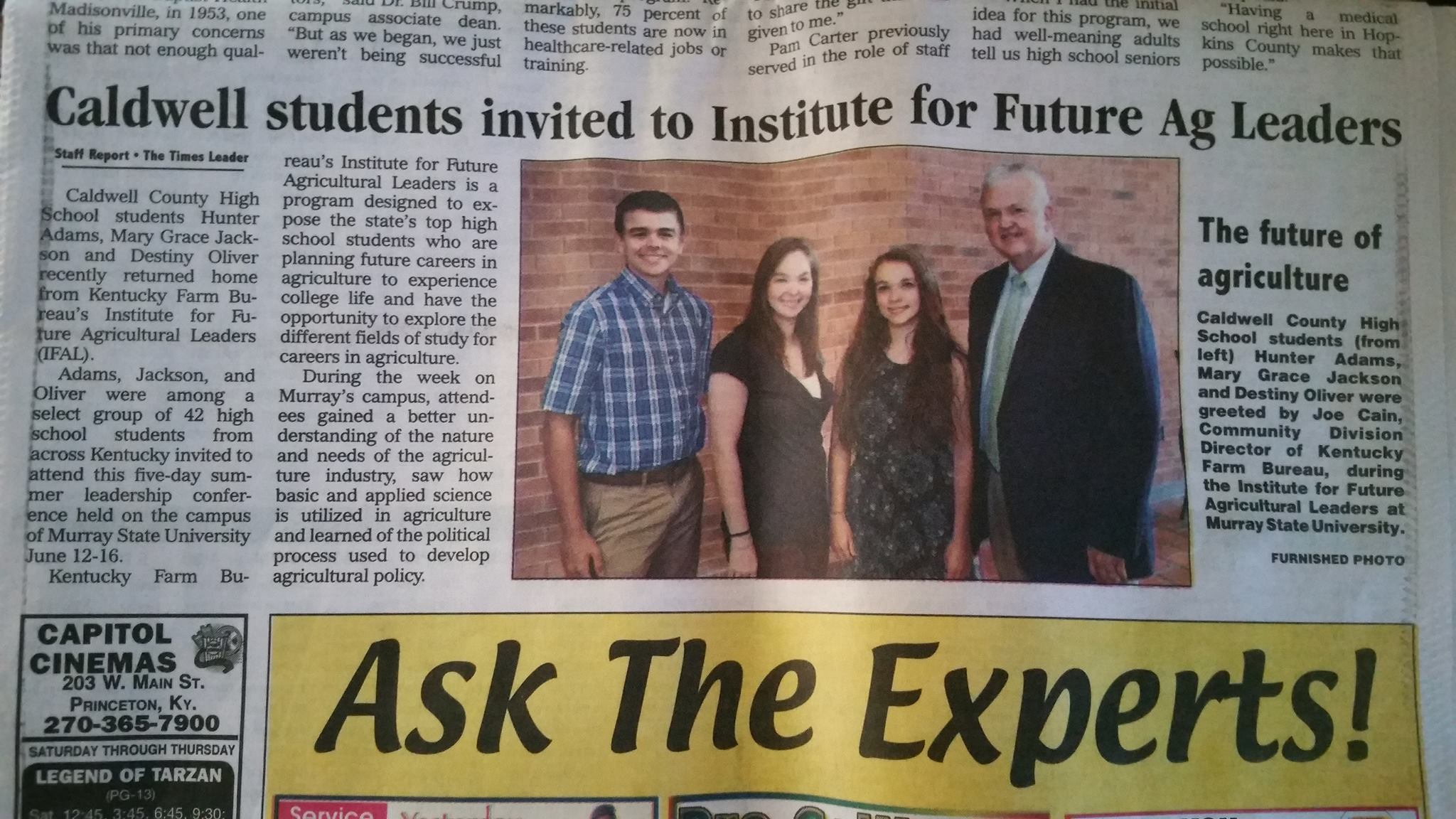 Caldwell County sent 4 students to IFAL (Institute for Future Ag Leaders) this year. Matthew McIntosh went to the University of Kentucky, while Hunter Adams, Destiny Oliver, and Mary Grace Jackson went to Murray State University. IFAL is a unique, five-day summer leadership conference that exposes students to college life and explores different fields of study for careers in agriculture. IFAL allows high school juniors to choose between separate conferences at two of Kentucky's premier universities. This year's IFAL conferences were held June 12-16, 2016, at Murray State University in Murray and June 19-23, 2016, at the University of Kentucky in Lexington.
The IFAL program helps students become more familiar with Farm Bureau, promote agricultural-related career choices, provide leadership development opportunities, and promote each participating university.
KFB Spotlight
May 9, 2023

As farm families across the state continue with spring planting, I'm reminded of how far we have come over the years in this process, from an agricultural technology standpoint, while never losing sight of the reasons we plant a crop.
May 9, 2023

Improving water quality has been a long-term goal of the state's agricultural sector well in advance of the many climate issues currently making headlines.
May 9, 2023

As humans, it's very easy to draw conclusions about something by sight alone. But we don't all see things—or in my case, places—in the same way. What I might think is beautiful, another may see just the opposite, and vice versa.