Caldwell County 2016 Black Patch Festival
Agent James Boone and the Caldwell Co Farm Bureau board held a petting zoo at the local Black Patch Festival, where they took donations that would be given to the local FFA and 4-H. During that festival, local Farm Bureau member Niki Baker who won the non-commercial ham contest at the state fair and donated the ham to the Caldwell County Board to be sold; the proceeds were split between the Caldwell County FFA and 4-H. On October 31, 2016, Caldwell County Farm Board President Wendell Roberts presented the Caldwell County FFA with their half of the money raised from both events.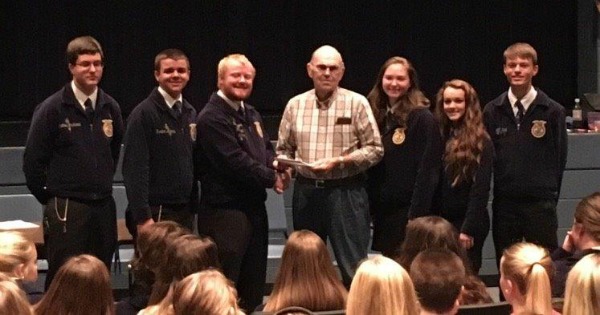 KFB Spotlight
November 19, 2021

Cathy Weaver, University of Kentucky Extension Agent for 4-H Youth Development in Jessamine County, is the recipient of the 2021 Kentucky Farm Bureau (KFB) Farm Public Relations Award.
November 19, 2021

Enjoying Thanksgiving dinner with family and friends is a priority for many Americans, but paying attention to how the meal will impact the budget is also important. Farm Bureau's 36th annual survey indicates the average cost of this year's classic Thanksgiving feast for 10 is $53.31 or less than $6.00 per person. This is a $6.41 or 14% increase from last year's average of $46.90.
November 18, 2021

Kentucky Farm Bureau (KFB) announced today that Suzanne Cecil White of Daviess County is the 2021 Farm Woman of the Year. She will be recognized during the KFB Annual Meeting at the Galt House in Louisville, Kentucky next month.