Jarrod M. Carathers Performs at Kentucky Farm Bureau Variety Showcase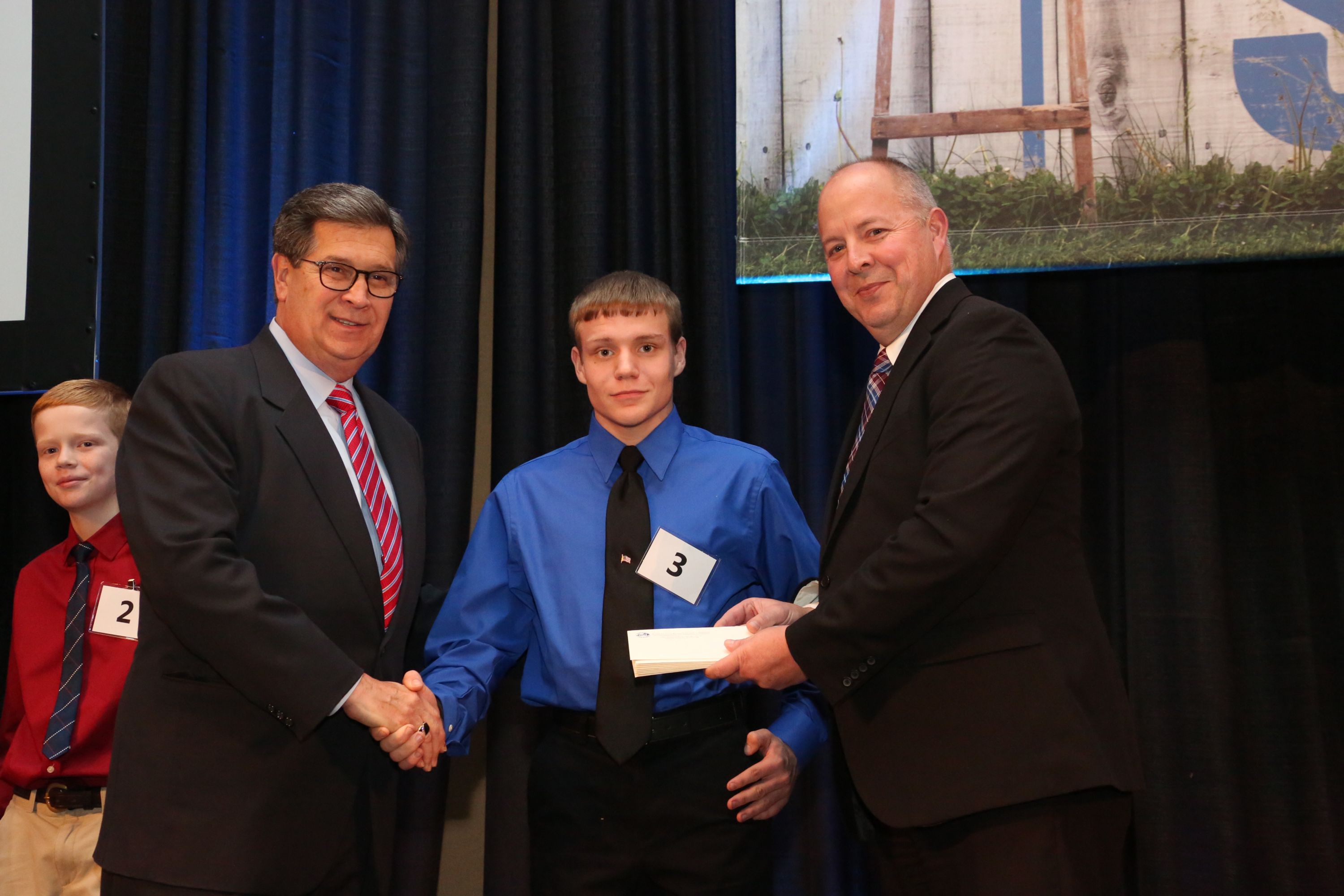 Louisville, KY (December 1, 2017) – Butler County's Jarrod Carathers performed before a live audience during the November 30th general session of Kentucky Farm Bureau's (KFB) 98th annual meeting in Louisville. Winner of both the Butler County and District 3 preliminary contests, Carathers was one of 11 acts invited to perform at the state Variety Showcase. The competition is sponsored annually by KFB to support youth achievement in entertainment.
Carathers played the fiddle and sang "Cotton Eyed Joe & Bear Creek Hop," and was awarded a $250 check for being named the district winner of the Variety Showcase.
KFB's District 3 is a regional grouping of Kentucky counties, consisting of: Breckenridge, Butler, Edmonson, Grayson, Hancock, Hardin, Hart, Larue, Meade and Ohio.
KFB Spotlight
November 11, 2019

Steve Kelley of Carlisle County will be honored as the 2019 Kentucky Farm Bureau (KFB) "Farmer of the Year" during the organization's 100th annual meeting in Louisville in December.
November 7, 2019

A good buddy of mine is an automotive technician and works on some of the newest and most technologically advanced vehicles on the road. During a recent conversation, I mentioned to him how surprised I am at the number of automobiles being manufactured these days without turn signals.
November 7, 2019

Getting to Flat Gap, Kentucky is not the easiest of trips, but well worth it once you arrive. The small eastern Kentucky town is located in the heart of the mountain region of Johnson County as well as in the state's rich coal mining country.