Coffee Hour at Butler County Farm Bureau
Farm Bureau's May coffee hour was a huge success. We would like to thank everyone who stopped by and we would like thank to Kelly Bratcher for the delicious food.
Each month Butler County Farm Bureau hosts coffee hour, an opportunity to bring members of the community together with local officials. Attendees enjoy a light breakfast and discuss community events and issues.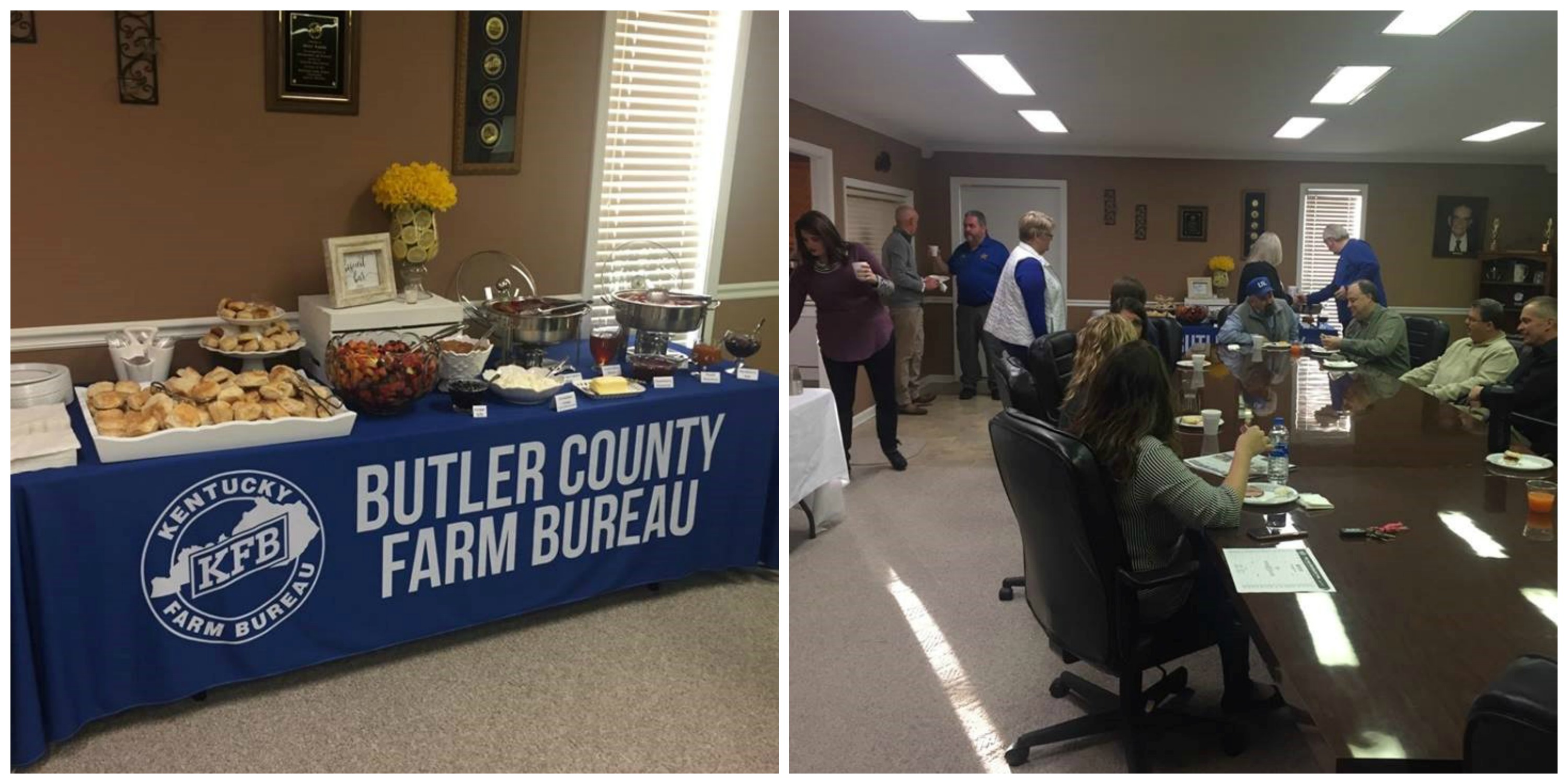 KFB Spotlight
September 18, 2023

To say that the 2023 Kentucky State Fair was one for the record books is quite the understatement when it came to country hams and raising money for charity.
September 18, 2023

Pilot Oak, Kentucky is a very small community in southern Graves County. And while it may seem like a different world there from the hustle and bustle of Washington, D.C., the looming deadline to pass the next Farm Bill draws the two places closer than ever as farm families in this community and thousands of others advocate for programs contained in this legislation.
September 18, 2023

Along the Perry, Letcher, and Knott County lines, deep in the Appalachian Mountains of Eastern Kentucky, lies a 3,500-acre stretch of public and privately owned land once used as a surface mine that is being transformed into an open-range sheep farm.