Food Check-out Week
The cost of food in America remains affordable. According to the U. S. Department of Agriculture's Economic Research Service, American consumers spend, on average, just over 10 percent of their disposable income for food annually. The consumer makes enough money to pay for this food in about seven weeks.
In recognition of this week, Bullitt County Farm Bureau is celebrating Food Check-Out Week by delivering food items to the residents of Colonial House in Shepherdsville plus a donation; and we also filled the Shepherd's Pantries that Pastor Rob Beckett oversees in the county.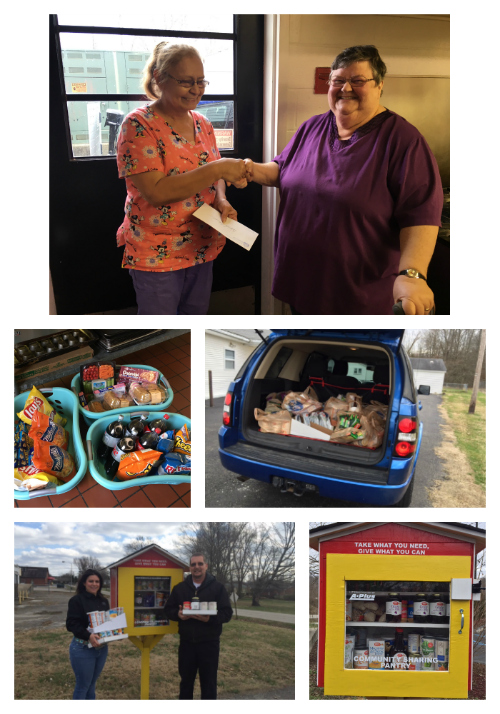 KFB Spotlight
August 12, 2022

Anyone who has ever planted that first seed of a crop knows, as dedicated farm families, we are always at the mercy of Mother Nature.
August 12, 2022

Whether it is the use of GPS to map fields or check soil conditions, the advanced yield monitoring equipment that tells us valuable crop yield information in real-time, or even the weather radar access we have to watch changing conditions directly from the field.
August 10, 2022

I have tried to be an optimistic person most of my life even when challenging times are present and the world seems to be disconnected.