Bullitt County honored in Kentucky Farm Bureau's County Activities of Excellence Program
Louisville, KY (December 1, 2017) – Bullitt County Farm Bureau was honored as one of the five winners in the 2017 Kentucky Farm Bureau (KFB) County Activities of Excellence program. All five recipients of the award were recognized during the December 1 general session of KFB's annual meeting in Louisville.
The County Activities of Excellence competition was developed to identify and honor the outstanding, innovative programs or activities conducted at the county level that meet the overall goals of the organization. The program also encourages KFB members to share their ideas with others who may benefit or be able to replicate a successful program in their own county.
Bullitt County Farm Bureau was recognized for its involvement in the event "Meals to Locals". A well-known chef prepared a five-course meal using all locally-raised products. They used white tablecloths and banquet style seating with soft music playing to enhance the atmosphere.
All of the profits went to court appointed special advocates, a local group that advocates for children that get caught up in the court system when their guardians are involved in court cases.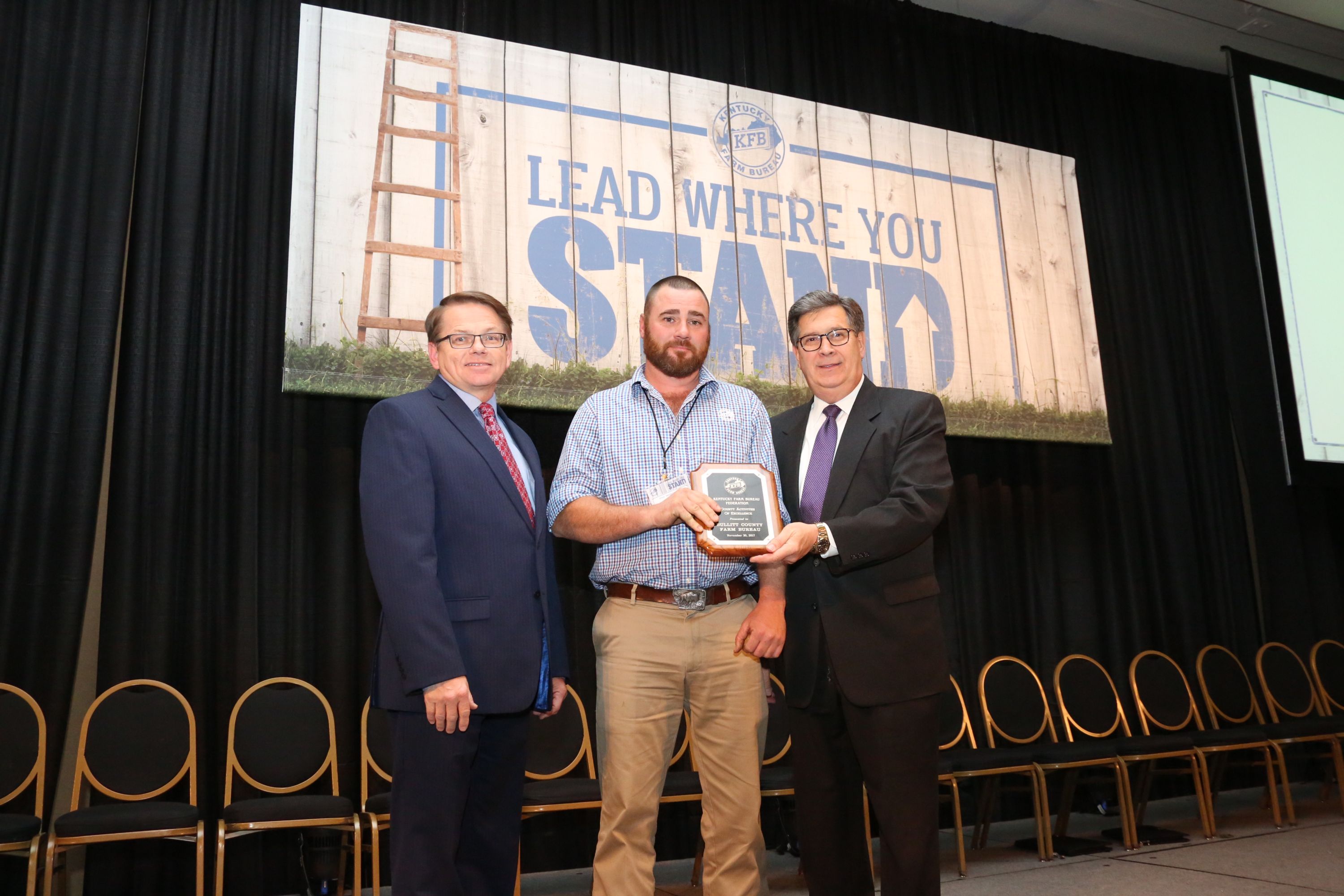 KFB Spotlight
May 6, 2022

On a colder than normal April afternoon, Morgan Askins is unloading her two quarter horses at the Shelby County Fairgrounds as she prepares to be the flag bearer for the weekend's Kentuckiana Ranch Horse Association (KRHA) event. She gets her horses settled and prepares for the next day's activities.
May 6, 2022

As another session of the Kentucky General Assembly has come to a close, it is time to reflect on the legislation that passed that benefits our farm families and rural communities. It's also a good time to look at bills that did not pass.
May 6, 2022

I will be the first to admit that through the years I have lost touch with friends, and even family, for one reason or another. Often was the case that we lived far apart from each other and losing touch just happened, I suppose.