Bullitt County Farm Bureau Awarded Four College Scholarships
We would like to congratulate the following high school seniors who will receive the Bullitt County Farm Bureau scholarships this year. They are: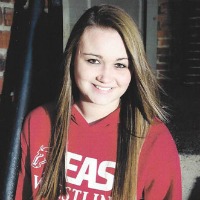 Gabrielle Lauren Childress will graduate from Bullitt East High School and plans to attend Eastern Kentucky University and major in Criminal Justice. She is planning on minoring in Spanish. Gabrielle would like to be in the FBI. Not only did Gabrielle receive the BCFB Scholarship; but also, she received the BCFB Young Farmers' Scholarship.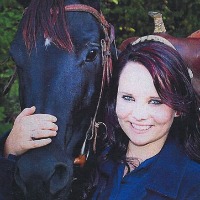 Emily King plans to attend the University of Kentucky and major in Equine Studies. She will graduate from Bullitt East High School this year. Her goal is to become a Horse Farm Manager. Anthony and Michelle King are her parents. Emily also received the Young Farmers' Scholarship where she has been very active for almost two years.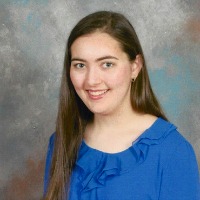 Hannah Mooney is the daughter of Kevin and Melissa Mooney from Shepherdsville. She received a BCFB Scholarship and plans to attend Transylvania University to major in Business and minor in Communications. She plans to go into Law.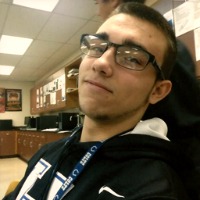 Austin Rhodes plans to go into Chemical Engineering. He will graduate from Bullitt East High School and attend the University of Louisville Speed School. Austin's parents are Gary and Crystal Rhodes from Mt. Washington.
Congratulations to these four young people in their college career. May the future be wonderful for each of you.
KFB Spotlight
January 13, 2023

Farmer and rancher delegates to the American Farm Bureau Federation's 104th Convention today adopted policies to guide the organization's work in 2023. Key topics ranged from expanding risk management programs and improving dairy pricing transparency to battling hunger.
January 9, 2023

The American Farm Bureau Federation presented awards to state Farm Bureaus at the organization's 104th Convention. The awards recognize excellence in implementation of outstanding member programs and membership achievement in 2022.
January 4, 2023

Candid Conversation presents a discussion about the topical issues related to KFB priorities, the agricultural industry, and rural communities. In this column, Kentucky Department of Fish and Wildlife Resources Commissioner Rich Storm discusses the mission of the department and how it can be of assistance to more than just those who like to hunt and fish.