May Meeting: Kroger Beef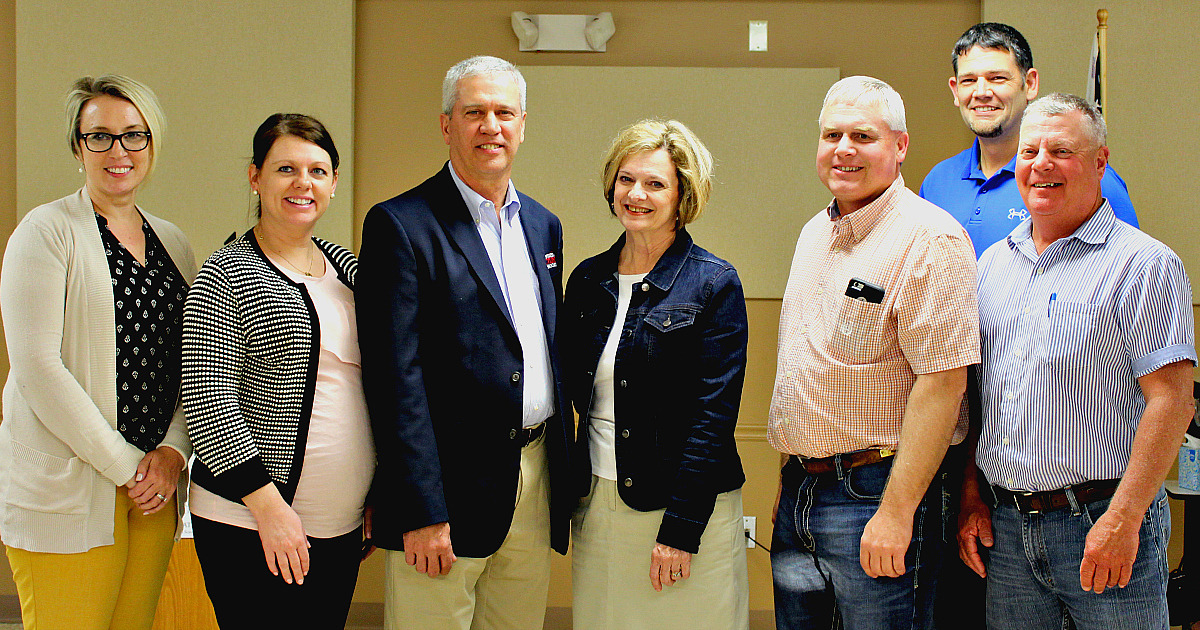 Breckenridge County Farm Bureau members learned about the Ky. Proud Beef Program, which is bringing local beef to Kroger stores, during its May meeting. Pictured from left: Tareena Horton, county Farm Bureau agent; Stacy Sipes, KFB Area Program Director; Bobby Foree, KY Cattleman's President; Jean Kaye Foree, Bobby Bell, Breckinridge County Cattleman's President; Brad Norsworthy, county Farm Bureau agent; and Greg Moore, Breckinridge County Farm Bureau President.
KFB Spotlight
Jonathan and Jessica Gaskins of Adair County Named Kentucky Farm Bureau's Outstanding Young Farm Family

October 19, 2021

Kentucky Farm Bureau (KFB) named Jonathan and Jessica Gaskins of Adair County its "2021 Outstanding Young Farm Family." This annual award recognizes an individual or couple under the age of 36 who demonstrates strong farm management skills, KFB and community involvement and consistent financial growth through their farm.
September 22, 2021

As Kentucky Farm Bureau's Centennial Year came to a close in 2019, the Vision 100 Committee was created at the direction of KFB President Mark Haney. This committee, comprised of KFB volunteer leaders from the local level, as well as staff from both the Federation and the Insurance Company, was convened to help guide strategic planning for the future of the entire organization.
September 19, 2021

Commissioner of Agriculture Dr. Ryan Quarles has proclaimed Sept.19-25 as Farm Safety and Health Week in Kentucky to encourage farmers and farm workers to put their health and safety first at all times. The theme for this year's safety week is "Farm Safety Yields Real Results."