Educational Mini-Grant Awarded to Boyle County Farm Bureau
Louisville, KY (December 1, 2017) – Boyle County Farm Bureau was honored as one of six recipients of Kentucky Farm Bureau (KFB) Educational Mini-Grant. All six recipients were recognized during KFB's annual meeting in Louisville.
The Mini-Grant is a special project of the Kentucky Farm Bureau Women's Program and administered through the Kentucky Farm Bureau Education Foundation. One-time grants of up to $500 are offered to county Farm Bureaus on a competitive basis to help fund projects that result in increased agricultural literacy. Priority is given to those programs demonstrating a need for financial support.
Boyle County Farm Bureau was recognized for creation of an "Ag Adventure" class for local students K-8. The class will be presented as part of the county's week-long Black and Gold Academy held each summer.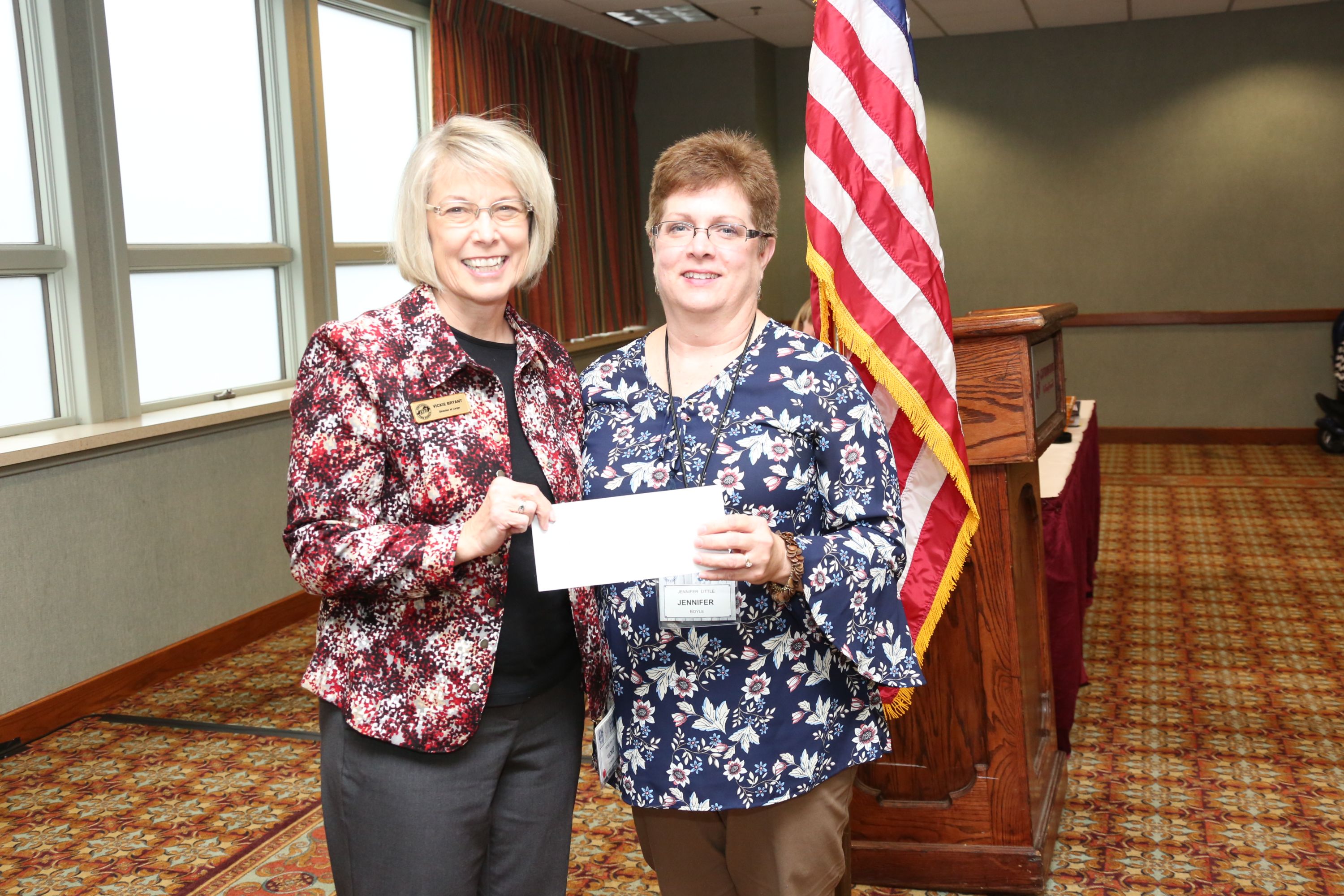 KFB Spotlight
November 21, 2019

The American Farm Bureau Federation's 34th annual survey of classic items found on the Thanksgiving Day dinner table indicates the average cost of this year's feast for 10 is $48.91, or less than $5.00 per person. This is a 1-cent increase from last year's average of $48.90.
November 19, 2019

Kentucky Farm Bureau, the state's largest and most influential farm organization, has been named winner of the 2019 Agribusiness of the Year award.
November 11, 2019

Steve Kelley of Carlisle County will be honored as the 2019 Kentucky Farm Bureau (KFB) "Farmer of the Year" during the organization's 100th annual meeting in Louisville in December.