Educational Mini-Grant Awarded to Boyle County Farm Bureau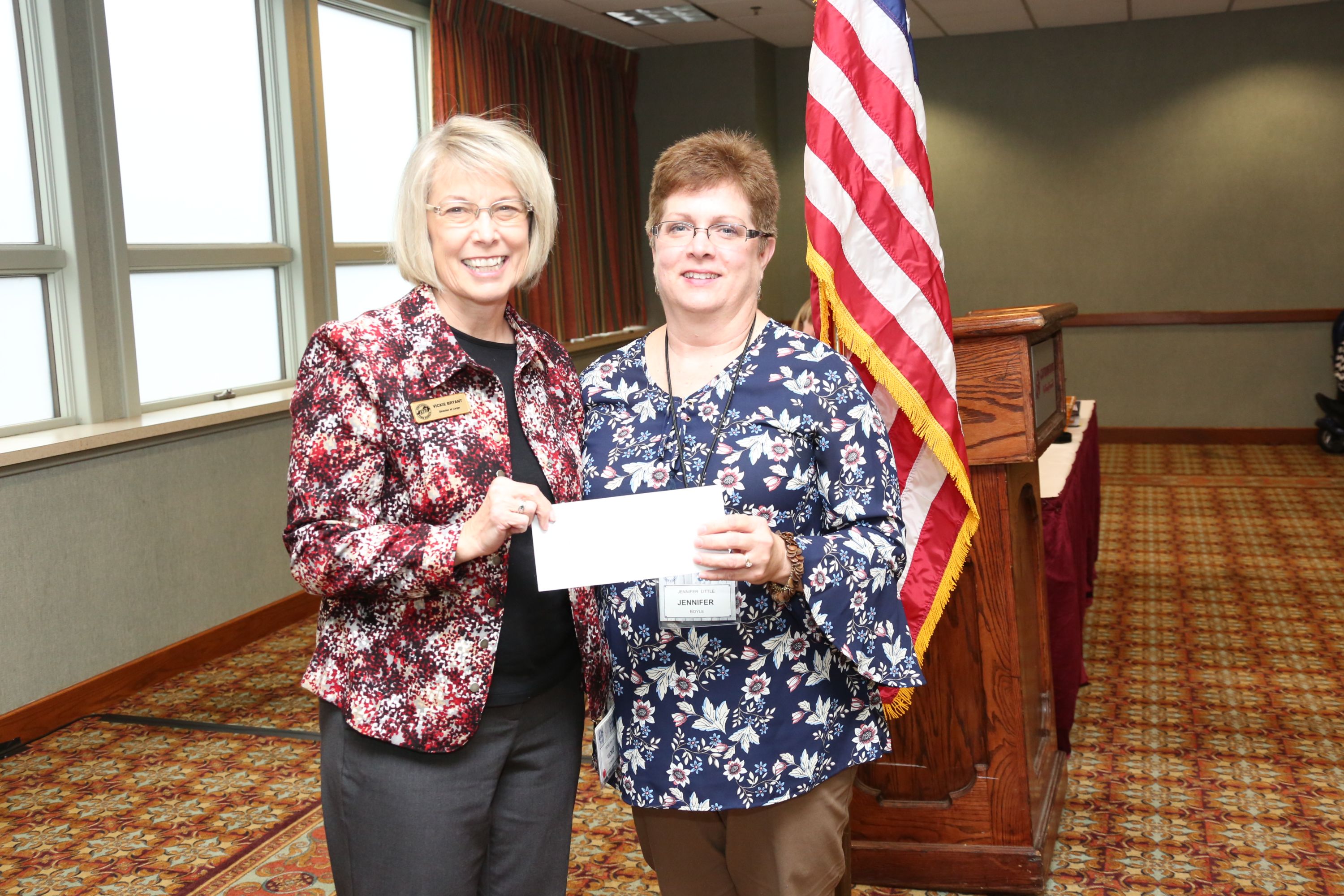 Louisville, KY (December 1, 2017) – Boyle County Farm Bureau was honored as one of six recipients of Kentucky Farm Bureau (KFB) Educational Mini-Grant. All six recipients were recognized during KFB's annual meeting in Louisville.
The Mini-Grant is a special project of the Kentucky Farm Bureau Women's Program and administered through the Kentucky Farm Bureau Education Foundation. One-time grants of up to $500 are offered to county Farm Bureaus on a competitive basis to help fund projects that result in increased agricultural literacy. Priority is given to those programs demonstrating a need for financial support.
Boyle County Farm Bureau was recognized for creation of an "Ag Adventure" class for local students K-8. The class will be presented as part of the county's week-long Black and Gold Academy held each summer.
KFB Spotlight
November 7, 2018

Three finalists have been named for the 2018 Kentucky Farm Bureau OYFF honor, in recognition of their achievements as part of the farming community. The finalists are Nicholas and Bethany Hardesty of Meade County, Wesley and Alicia Logsdon of Pulaski County, and Drew and Liz White of Union County. The winner will be announced at the Kentucky Farm Bureau Annual Meeting at the end of November.
November 7, 2018

Kentucky Farm Bureau (KFB) leaders and commodity executives from across the state gathered for a legislative preview meeting on November 7, 2018 at the KFB headquarters in Louisville, Kentucky. The group of more than 30 individuals representing agriculture commodity groups came together to discuss several ag-related topics and the many legislative needs and concerns of farmers and rural communities throughout the Commonwealth.
October 18, 2018

Large parts of the South were devastated by the wind, rain and floods of Hurricanes Florence and Michael. Learn more about how you can help farmers in need.