Boyd County Farm Bureau Now Accepting College Scholarship Applications for 2023-2024 School Year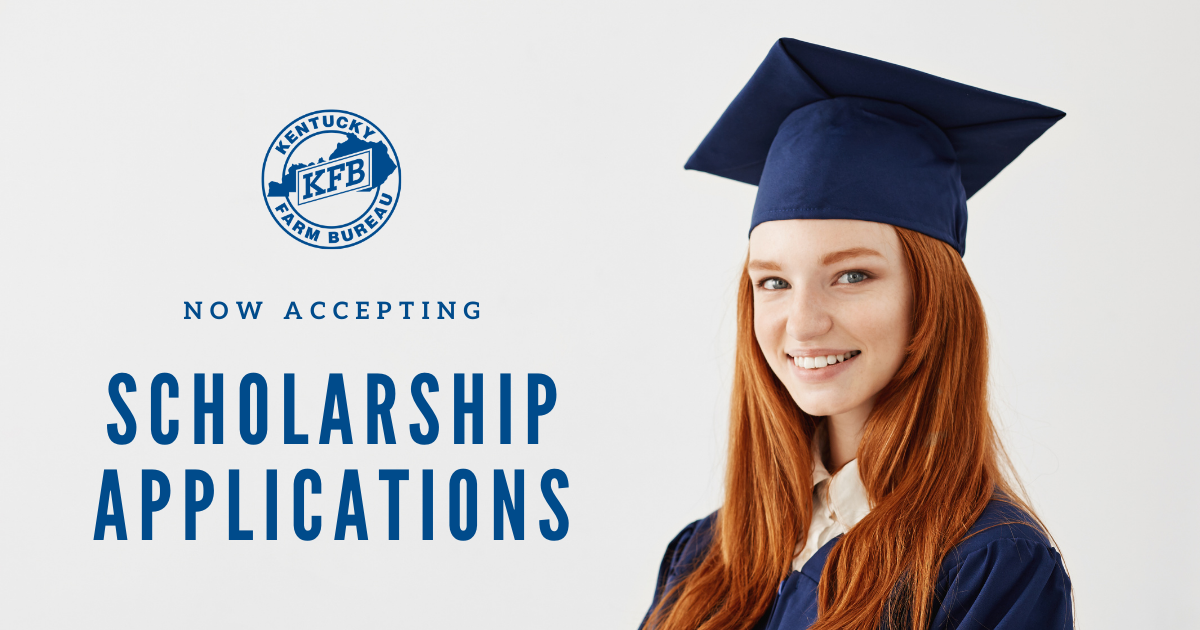 Boyd County Farm Bureau will award the William Walters scholarship to an outstanding graduating senior of a Boyd County School. It is our intention to give recognition to a student who has contributed to the leadership of school and community and has indicated a strong desire to continue educational endeavors. The student must be a member of a family that holds membership in Boyd County Farm Bureau.
The amount of the scholarship shall be $2,000 (divided between terms of a year of post high school education) and may be used at any college or post high school vocational training program. The recipient may be eligible to apply for continuance of the scholarship if certain requirements are met.
These applications will only be available from the high school counselors.
KFB Spotlight
September 21, 2023

Mark Haney announced today that he is stepping away from his role as president of Kentucky Farm Bureau (KFB) in December. Haney is the longest serving president in the organization's history.
September 20, 2023

Commissioner of Agriculture Dr. Ryan Quarles honored Kentucky's farmers and proclaimed Sept.17-23 as Farm Safety and Health Week in Kentucky at a Farmer's Appreciation and Awards Day on the Capitol Lawn Wednesday.
September 18, 2023

Pilot Oak, Kentucky is a very small community in southern Graves County. And while it may seem like a different world there from the hustle and bustle of Washington, D.C., the looming deadline to pass the next Farm Bill draws the two places closer than ever as farm families in this community and thousands of others advocate for programs contained in this legislation.