Boyd County Farm Bureau Now Accepting College Scholarship Applications for 2022-2023 School Year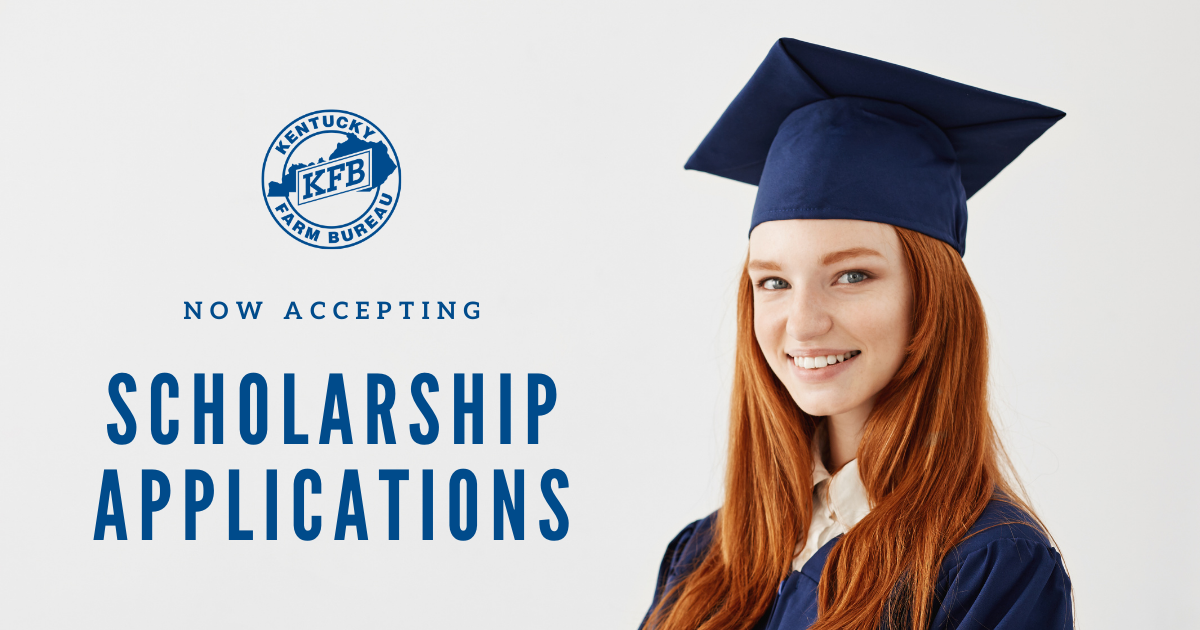 Boyd County Farm Bureau will award a scholarship to an outstanding graduating senior of a Boyd County School. It is our intention to give recognition to a student who has contributed to the leadership of school and community and has indicated a strong desire to continue educational endeavors. The student must be a member of a family that holds membership in Boyd County Farm Bureau.
The amount of the scholarship shall be $1,500 (divided between terms of a year of post high school education) and may be used at any college or post high school vocational training program. The recipient may be eligible to apply for continuance of the scholarship if certain requirements are met.
These applications will only be available from the high school counselors.
KFB Spotlight
Zach Heibert of Hardin County Named 2022 Kentucky Farm Bureau Excellence in Agriculture Award Recipient

September 29, 2022

Kentucky Farm Bureau (KFB) announced today that Zach Heibert of Hardin County is the 2022 KFB Excellence in Agriculture award recipient.
August 25, 2022

The 58th Kentucky Farm Bureau (KFB) Country Ham Breakfast brought in an impressive $5 million for charity organizations.
August 12, 2022

Anyone who has ever planted that first seed of a crop knows, as dedicated farm families, we are always at the mercy of Mother Nature.