Boyd County Farm Bureau honored in Kentucky Farm Bureau's County Activities of Excellence Program
Boyd County Farm Bureau was honored as one of the five winners in the 2019 Kentucky Farm Bureau (KFB) County Activities of Excellence program. All five recipients of the award were recognized during KFB's annual meeting in Louisville Dec 4-7.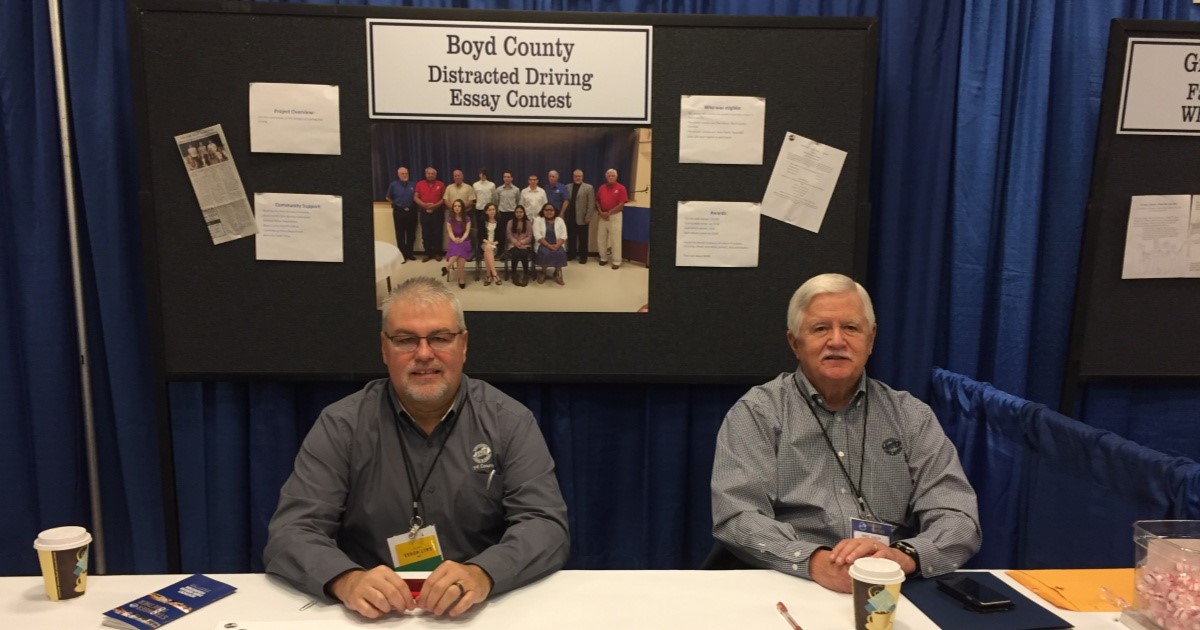 The County Activities of Excellence competition was developed to identify and honor the outstanding, innovative programs or activities conducted at the county level that meet the overall goals of the organization. The program also encourages KFB members to share their ideas with others who may benefit or be able to replicate a successful program in their own county.
Boyd County Farm Bureau was recognized for its "Distracted Driving Essay Contest" aimed at helping high school juniors better understand the dangers of distracted driving. Over 300 students submitted essays discussing those dangers, as well as ways to become better drivers. The winner and runner-up at each of the county's five high schools received awards of $500 and $250, respectively. The five school winners competed for the $1500 top prize and $750 for the runner-up. The county board wanted the reward to be like a scholarship, but available to everyone in the junior class.
KFB Spotlight
January 20, 2021

Kentucky Farm Bureau (KFB) has released the names of individuals elected to lead its new initiative, Generation Bridge. Amanda Gajdzik of Shelby County has been elected chair, Tammy White of Union County is vice chair, and Sarah Beth Guffey from Clinton County is secretary of this newly formed committee.
January 18, 2021

Agriculture Commissioner Dr. Ryan Quarles invites Kentucky's youth to participate in the Kentucky Pollinator Stakeholders Art Contest. The contest is designed to educate the public on the benefits of pollinators and encourage behaviors that promote pollinator habitats across Kentucky.
January 13, 2021

Caleb and Leanne Ragland of LaRue County won a top honor during the American Farm Bureau Federation (AFBF) virtual convention today, being named winners of the Young Farmers & Ranchers "Achievement Award."