Boyd County Farm Bureau honored in Kentucky Farm Bureau's County Activities of Excellence Program
Boyd County Farm Bureau was honored as one of the five winners in the 2019 Kentucky Farm Bureau (KFB) County Activities of Excellence program. All five recipients of the award were recognized during KFB's annual meeting in Louisville Dec 4-7.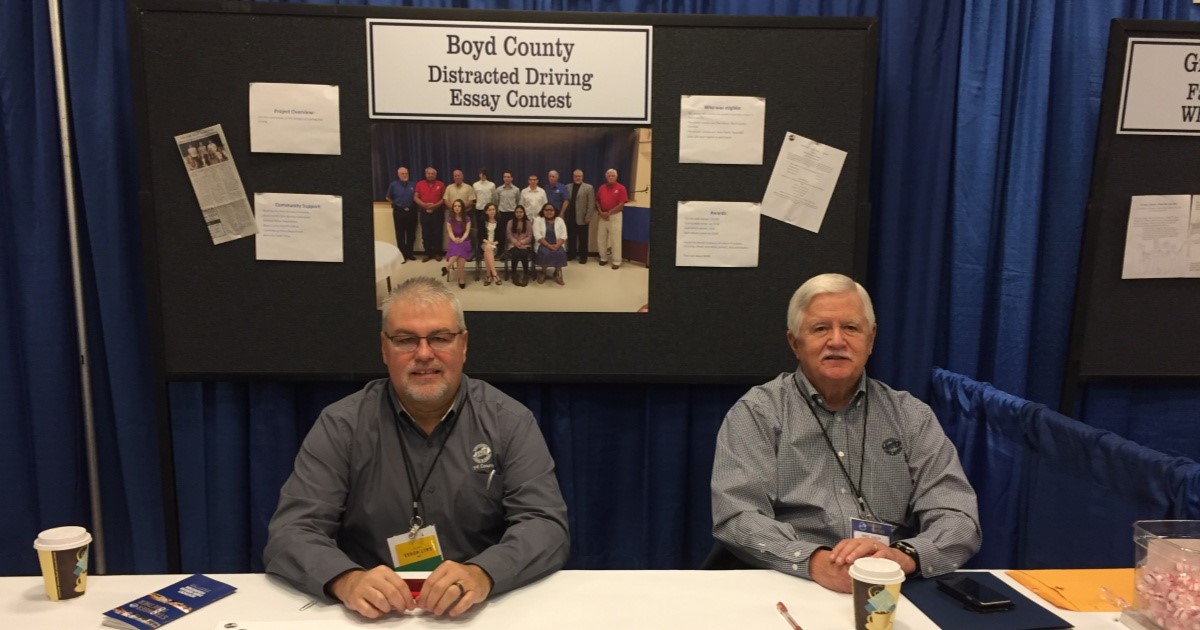 The County Activities of Excellence competition was developed to identify and honor the outstanding, innovative programs or activities conducted at the county level that meet the overall goals of the organization. The program also encourages KFB members to share their ideas with others who may benefit or be able to replicate a successful program in their own county.
Boyd County Farm Bureau was recognized for its "Distracted Driving Essay Contest" aimed at helping high school juniors better understand the dangers of distracted driving. Over 300 students submitted essays discussing those dangers, as well as ways to become better drivers. The winner and runner-up at each of the county's five high schools received awards of $500 and $250, respectively. The five school winners competed for the $1500 top prize and $750 for the runner-up. The county board wanted the reward to be like a scholarship, but available to everyone in the junior class.
KFB Spotlight
August 10, 2022

I have tried to be an optimistic person most of my life even when challenging times are present and the world seems to be disconnected.
August 9, 2022

"This bill was more expansive and had a significant investment over traditional surface transportation bills," he said. "One of the main pieces important for us was $110 billion for roads and bridges. And obviously, that is the key link for most rural communities, farms, and ranches."
August 9, 2022

"Between our tomato business and our burley tobacco operation, we will have about 30 H-2A workers throughout the course of a year," he said. "To be honest, we would be out of business if not for these guys and this program."