Boyd County Farm Bureau Celebrates Kentucky Farm Bureau Ag Literacy Week
Boyd County Farm Bureau celebrated Kentucky Farm Bureau Ag Literacy Week on March 13-19, 2016. Boyd County Farm Bureau Board of Directors purchased over 600 copies of the book "Old Ben" by Jesse Stuart. These books were given out to all the fourth grade students in Boyd County schools. Summit Elementary School was the first stop. President David Horn and Director John Campbell of the Boyd County Farm Bureau went to the schools to pass out the books to students. The students could hardly wait to read them. President David Horn said it was important to get the students reading at an early age, and this book doesn't just help reading skills but teaches a little about agriculture.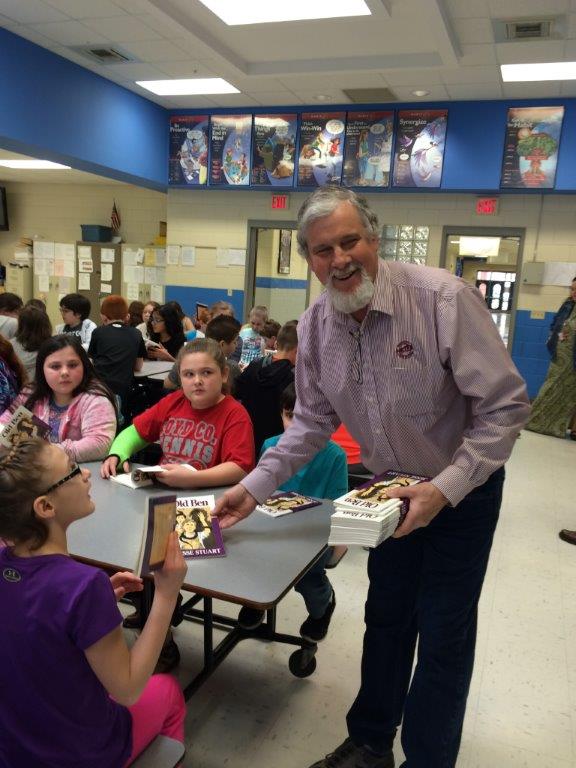 KFB Spotlight
October 19, 2020

As we draw closer to Election Day 2020, I understand the anxiety many of us are feeling. The past year has been tough in so many respects, whether we live in rural communities on Kentucky's many family farms or we live in urban areas.
October 19, 2020

As the need to bring awareness to mental health issues continues to grow across this state and the country, a group of organizations in Daviess County have banded together to support those living in their rural communities who are facing tough times and difficult decisions.
October 19, 2020

October is one of my favorite months of the year. I love to see the changing of the leaves and the feel of cooler temperatures. But it is food that garners most of my attention this time of year. I know when October rolls around, the menu at my house takes a turn toward traditional fall food offerings such as chili and homemade soups, not to mention all the yummy desserts.