Boyd County Farm Bureau Celebrates Kentucky Farm Bureau Ag Literacy Week
Boyd County Farm Bureau celebrated Kentucky Farm Bureau Ag Literacy Week on March 13-19, 2016. Boyd County Farm Bureau Board of Directors purchased over 600 copies of the book "Old Ben" by Jesse Stuart. These books were given out to all the fourth grade students in Boyd County schools. Summit Elementary School was the first stop. President David Horn and Director John Campbell of the Boyd County Farm Bureau went to the schools to pass out the books to students. The students could hardly wait to read them. President David Horn said it was important to get the students reading at an early age, and this book doesn't just help reading skills but teaches a little about agriculture.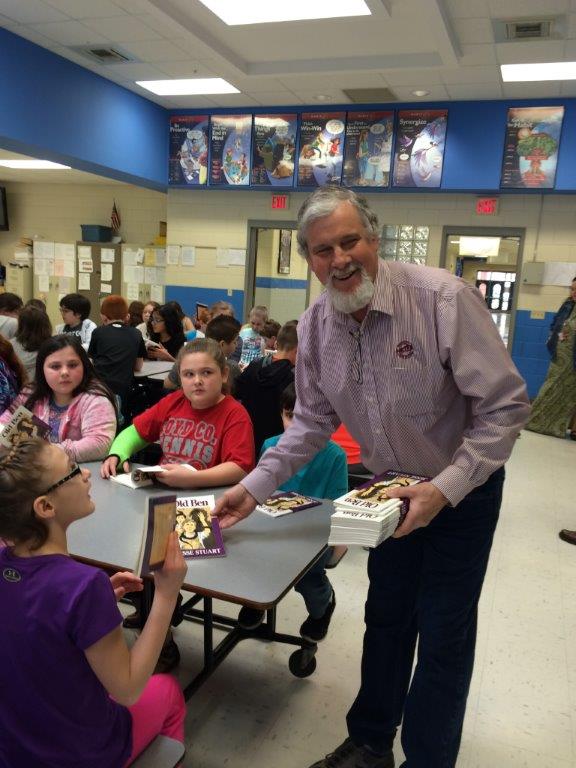 KFB Spotlight
May 5, 2021

I have been blessed with the opportunity to travel quite a bit around our beautiful state and often I have visited places that seemed more special than others, even though I had never been there before.
May 5, 2021

One of the most important issues facing the agriculture industry today is the ability to pass a farm on to the next generation either by inheritance or through selling. It sounds easy enough but often tax laws can make the process cumbersome and expensive.
May 5, 2021

As the current Congressional Session continues, lawmakers on both sides of the aisle are outlining their policy priorities and getting to work on making those priorities into law. Our team here in Washington, D.C., is tracking all these issues closely and working to ensure that priorities for U.S. agriculture remain front and center.