Boyd County Farm Bureau Celebrates Kentucky Farm Bureau Ag Literacy Week
Boyd County Farm Bureau celebrated Kentucky Farm Bureau Ag Literacy Week on March 13-19, 2016. Boyd County Farm Bureau Board of Directors purchased over 600 copies of the book "Old Ben" by Jesse Stuart. These books were given out to all the fourth grade students in Boyd County schools. Summit Elementary School was the first stop. President David Horn and Director John Campbell of the Boyd County Farm Bureau went to the schools to pass out the books to students. The students could hardly wait to read them. President David Horn said it was important to get the students reading at an early age, and this book doesn't just help reading skills but teaches a little about agriculture.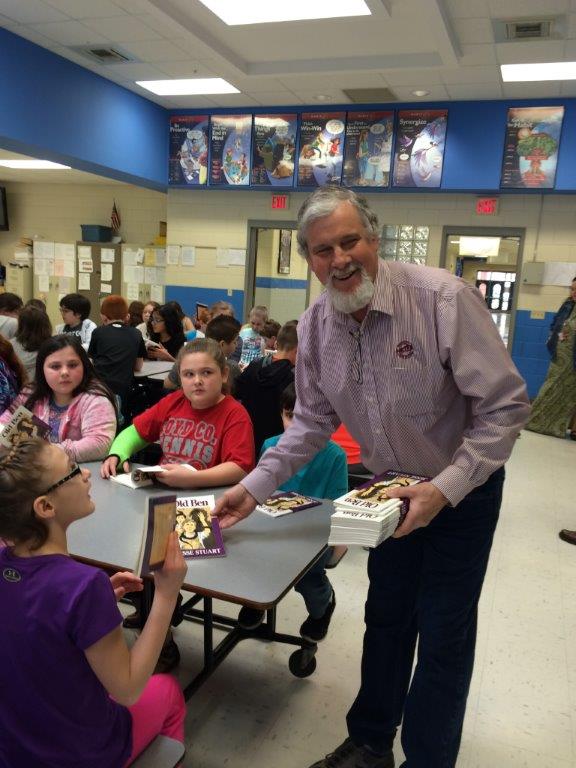 KFB Spotlight
January 20, 2021

Kentucky Farm Bureau (KFB) has released the names of individuals elected to lead its new initiative, Generation Bridge. Amanda Gajdzik of Shelby County has been elected chair, Tammy White of Union County is vice chair, and Sarah Beth Guffey from Clinton County is secretary of this newly formed committee.
January 18, 2021

Agriculture Commissioner Dr. Ryan Quarles invites Kentucky's youth to participate in the Kentucky Pollinator Stakeholders Art Contest. The contest is designed to educate the public on the benefits of pollinators and encourage behaviors that promote pollinator habitats across Kentucky.
January 13, 2021

Caleb and Leanne Ragland of LaRue County won a top honor during the American Farm Bureau Federation (AFBF) virtual convention today, being named winners of the Young Farmers & Ranchers "Achievement Award."