Boyd County Farm Bureau Celebrates Kentucky Farm Bureau Ag Literacy Week
Boyd County Farm Bureau celebrated Kentucky Farm Bureau Ag Literacy Week on March 13-19, 2016. Boyd County Farm Bureau Board of Directors purchased over 600 copies of the book "Old Ben" by Jesse Stuart. These books were given out to all the fourth grade students in Boyd County schools. Summit Elementary School was the first stop. President David Horn and Director John Campbell of the Boyd County Farm Bureau went to the schools to pass out the books to students. The students could hardly wait to read them. President David Horn said it was important to get the students reading at an early age, and this book doesn't just help reading skills but teaches a little about agriculture.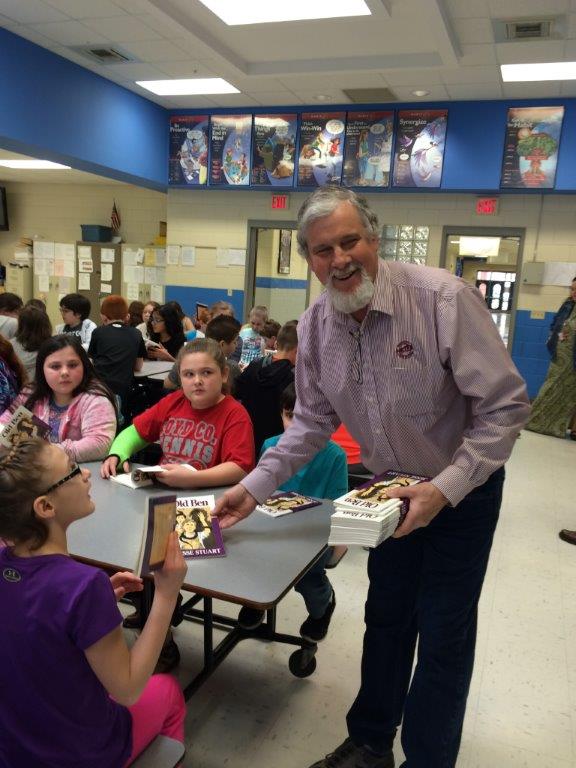 KFB Spotlight
December 3, 2022

Pulaski County farmer Mark Haney was re-elected Kentucky Farm Bureau President on the concluding day of the organization's 103rd annual meeting. Also re-elected were Webster County's Eddie Melton as First Vice President and Sharon Furches of Calloway County as Second Vice President.
December 2, 2022

Jenna Coles of Logan County and Matthew Estes of Barren County were awarded top honors in the Kentucky Farm Bureau 2022 Outstanding Farm Bureau Youth contest.
December 2, 2022

Ben Prevette of Hopkins County won first place in the final round of Kentucky Farm Bureau's (KFB) Discussion Meet, a debate-styled competition for young farmers that relies on an individual's skill in reasoning and logical discussion of issues.