Anderson County student attends Institute for Future Agricultural Leaders
Louisville, KY (June 26, 2018) – Anderson County high school junior Eve Gettelfinger recently returned home from Kentucky Farm Bureau's Institute for Future Agricultural Leaders (IFAL). Gettelfinger and 45 other high school students from around the state attended the five-day summer leadership conference, held June 17-21 at the University of Kentucky.
An identical IFAL conference was also held June 10-14 at Murray State University for an additional 46 students.
IFAL is designed to expose high school students to college life while helping them explore the different fields of study for careers in agriculture. During the week, attendees gained a better understanding of the nature and needs of the agriculture industry, saw how basic and applied science is utilized in agriculture and learned of the political process used to develop agricultural policy.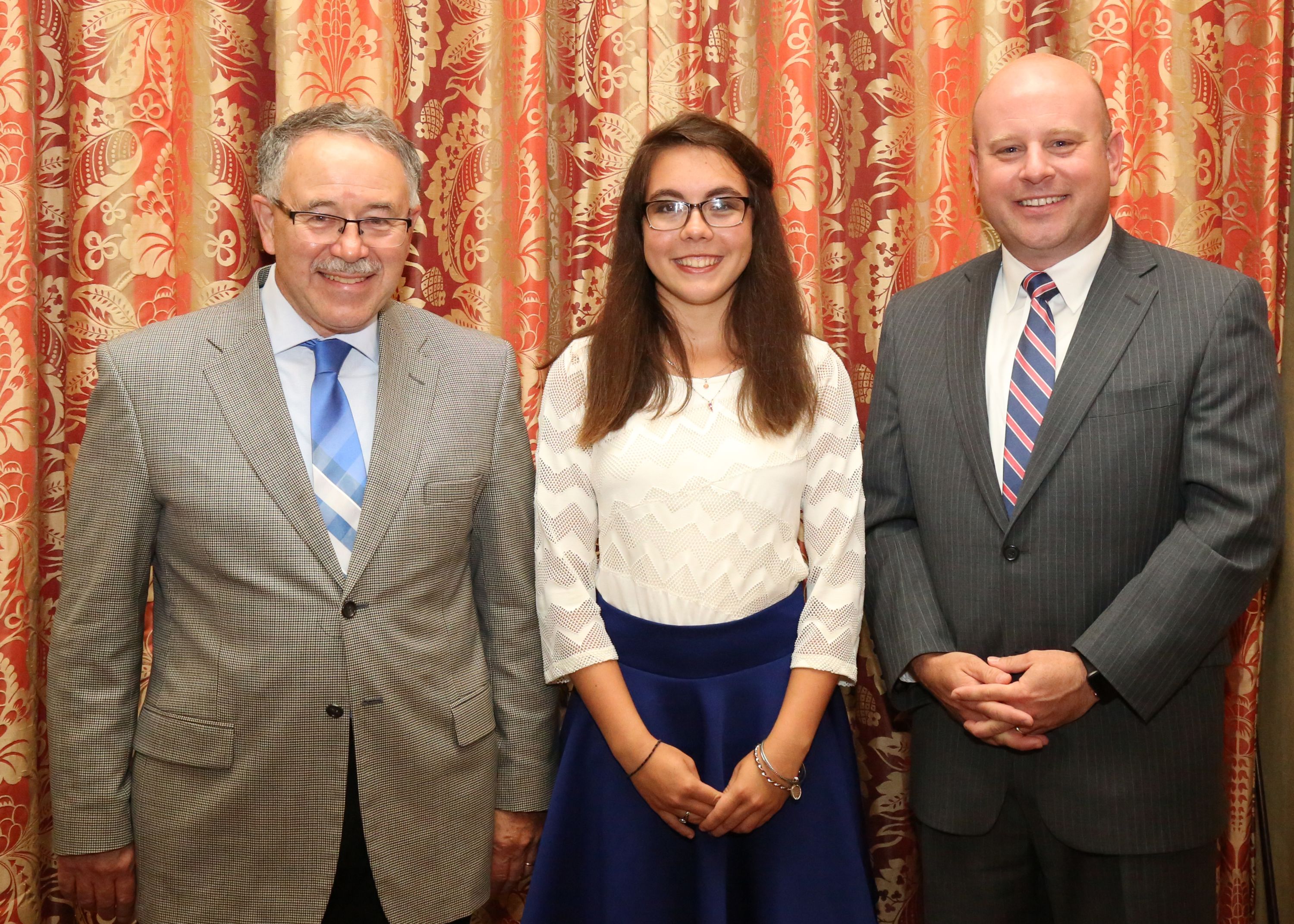 KFB Spotlight
August 10, 2022

I have tried to be an optimistic person most of my life even when challenging times are present and the world seems to be disconnected.
August 9, 2022

"This bill was more expansive and had a significant investment over traditional surface transportation bills," he said. "One of the main pieces important for us was $110 billion for roads and bridges. And obviously, that is the key link for most rural communities, farms, and ranches."
August 9, 2022

"Between our tomato business and our burley tobacco operation, we will have about 30 H-2A workers throughout the course of a year," he said. "To be honest, we would be out of business if not for these guys and this program."