WKU Progressive Agriculture Safety Camp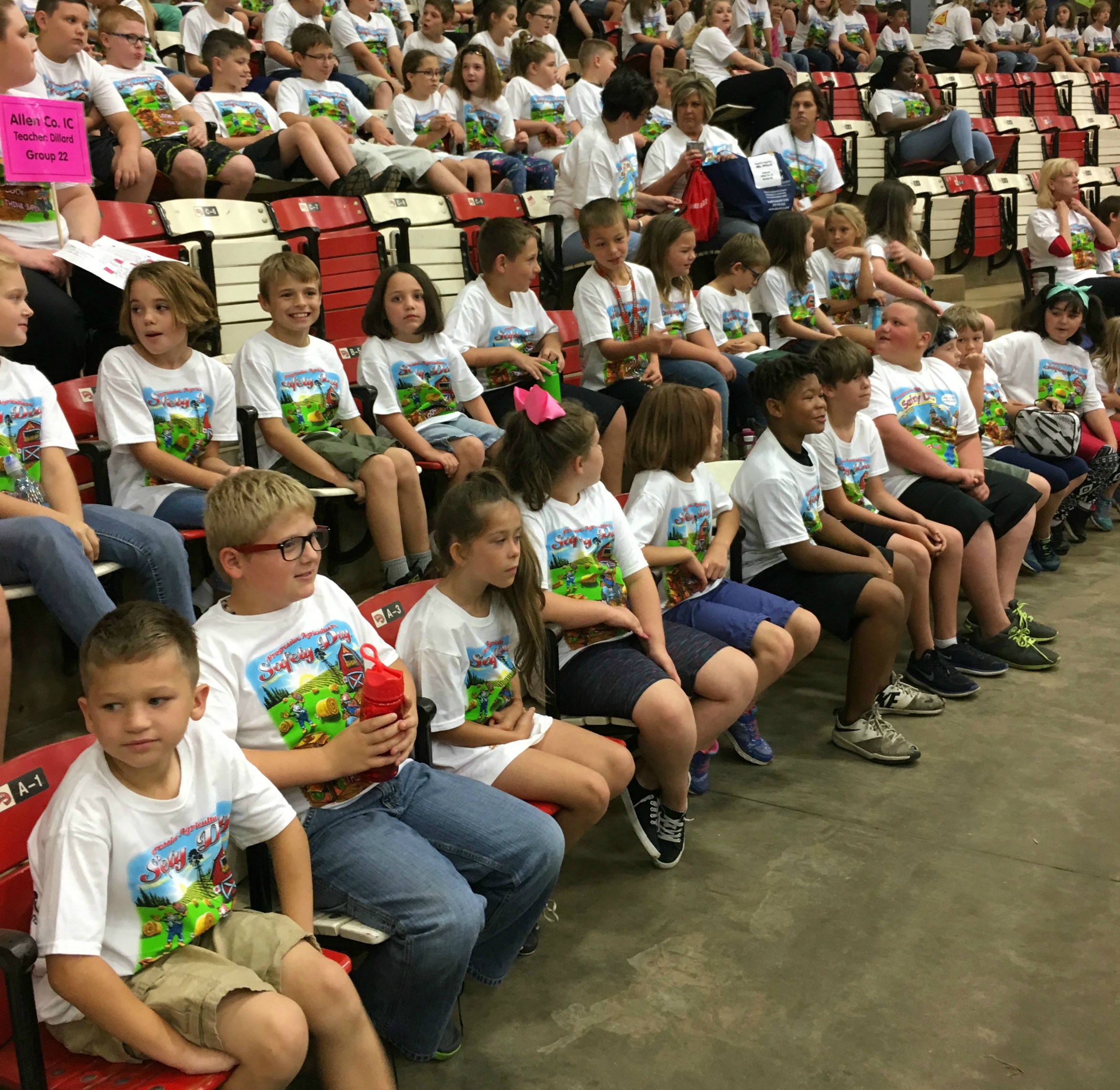 More than 200 fourth grade students attended a Safety Day Camp in Allen County in late September. The camp was hosted at WKU, and sponsered by WKU Institute for Rural Health, Kentucky Partnership for Farm Family Health, South Central AHEC, and Progressive Farmer.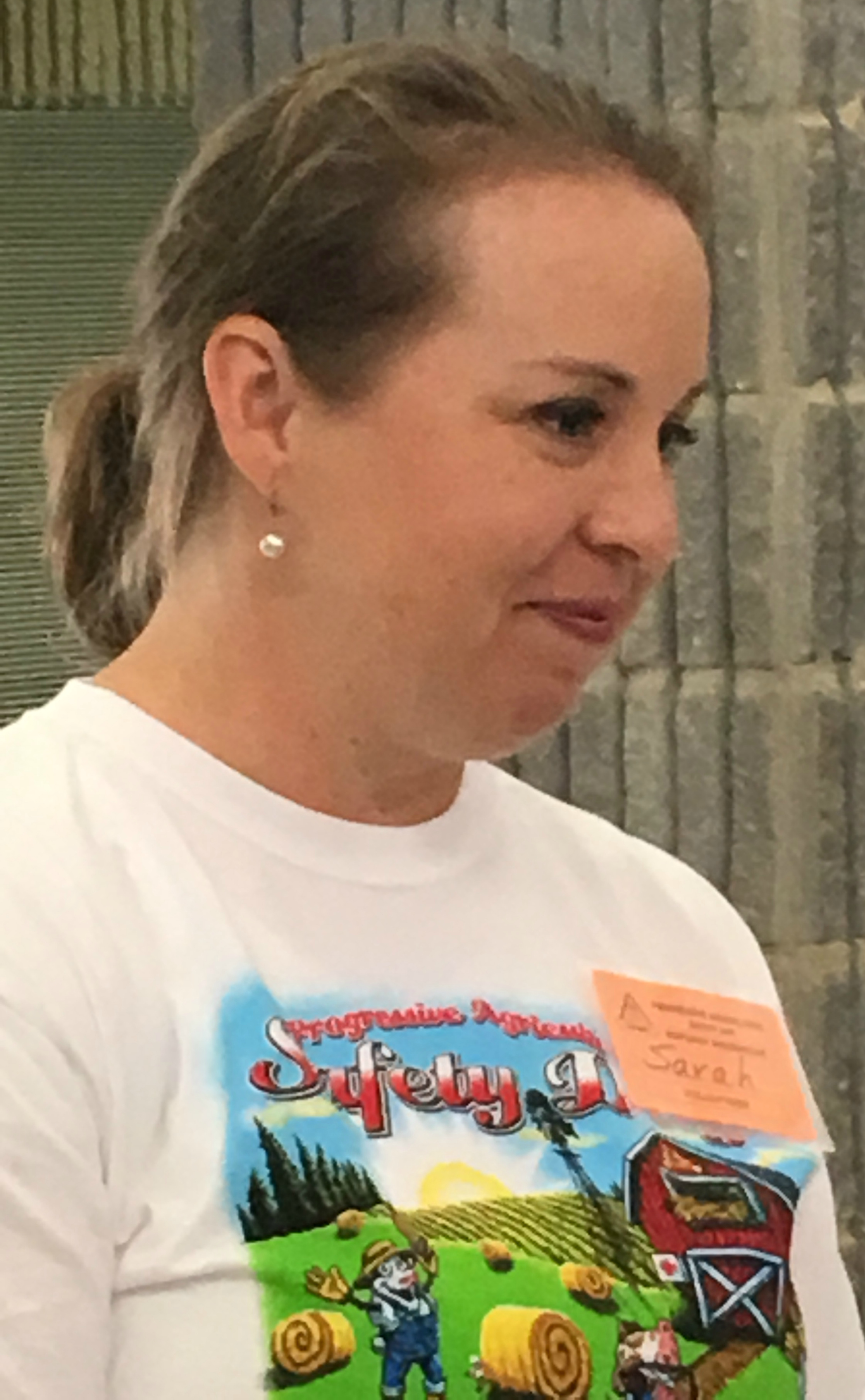 The fourth grade campers learned about nine different hazards that can threaten rural and city dwellers, as well as how to safely avoid them. These students also learned about safety near equipment. Other presentation blocks included chemical safety, and how to avoid accidental poisoning from products that look like safe drinks, safety near power lines, water safety, protection from over-exposure to sun, and safety near railroads and near automobiles. Students from several south-central Kentucky counties attended this great presentation.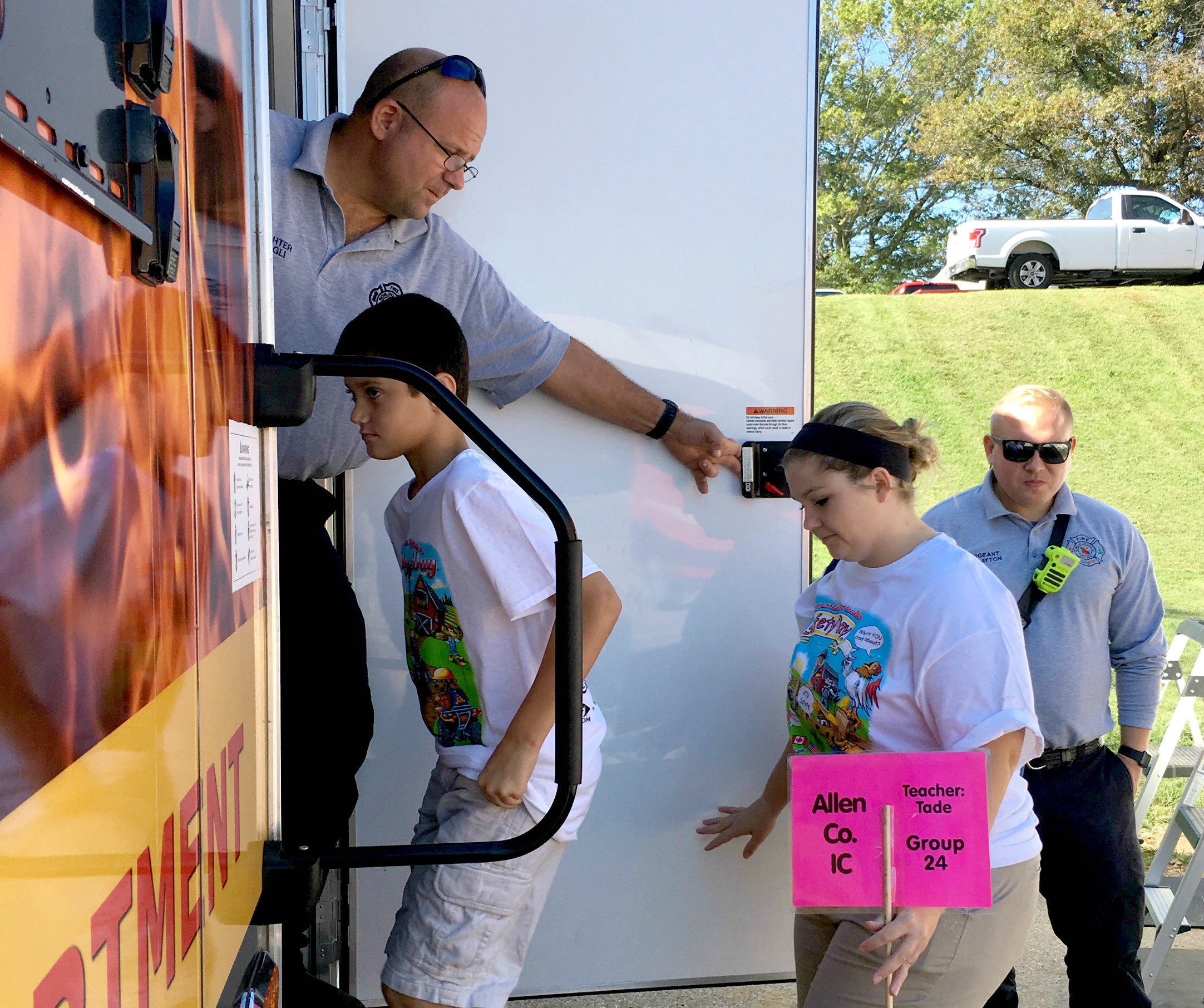 Sarah Jones is Chair of the Allen County Farm Bureau Federation's Woman's Committee. When Sarah learned a few years ago that the Allen County Fourth Grade Students would not be able to join our area 4th graders at Safety Day, due to budget constraints, She arranged for a grant from the Allen County Farm Bureau to cover the entire cost for the students to attend.
Fire-fighters gave students a tour of the Fire Safety House and vehicles as they explained how to escape when endangered by fire.
KFB Spotlight
May 17, 2019

In addition to being resourceful, hard-working and persistent, our nation's farmers have been very patient. We have endured continued drops in net farm income, a host of natural disasters, and some of the most volatile commodity markets experienced in decades.
May 9, 2019

I'm not sure if this is an age thing or not, but it seems to me that the older I get the more I reflect on the past, taking in all the moments and memories that have guided me to where I am today as a person, a husband, a father, a soon-to-be grandfather, and a communicator.
May 9, 2019

When thinking of Kentucky agriculture, many crops could come to mind including corn, soybeans, wheat, and tobacco, to name a few. But timber may not often be thought of as a crop.