WKU Progressive Agriculture Safety Camp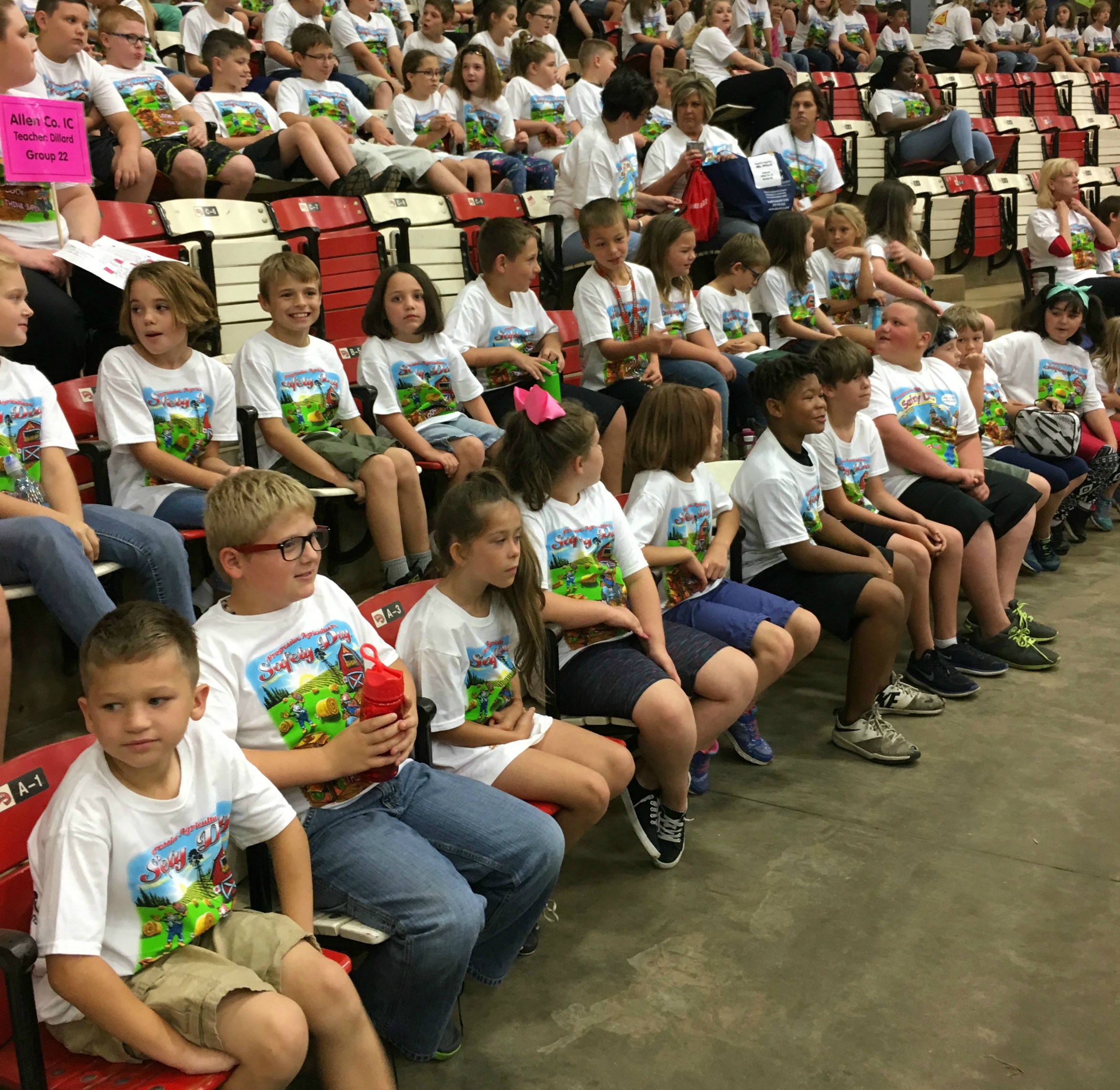 More than 200 fourth grade students attended a Safety Day Camp in Allen County in late September. The camp was hosted at WKU, and sponsered by WKU Institute for Rural Health, Kentucky Partnership for Farm Family Health, South Central AHEC, and Progressive Farmer.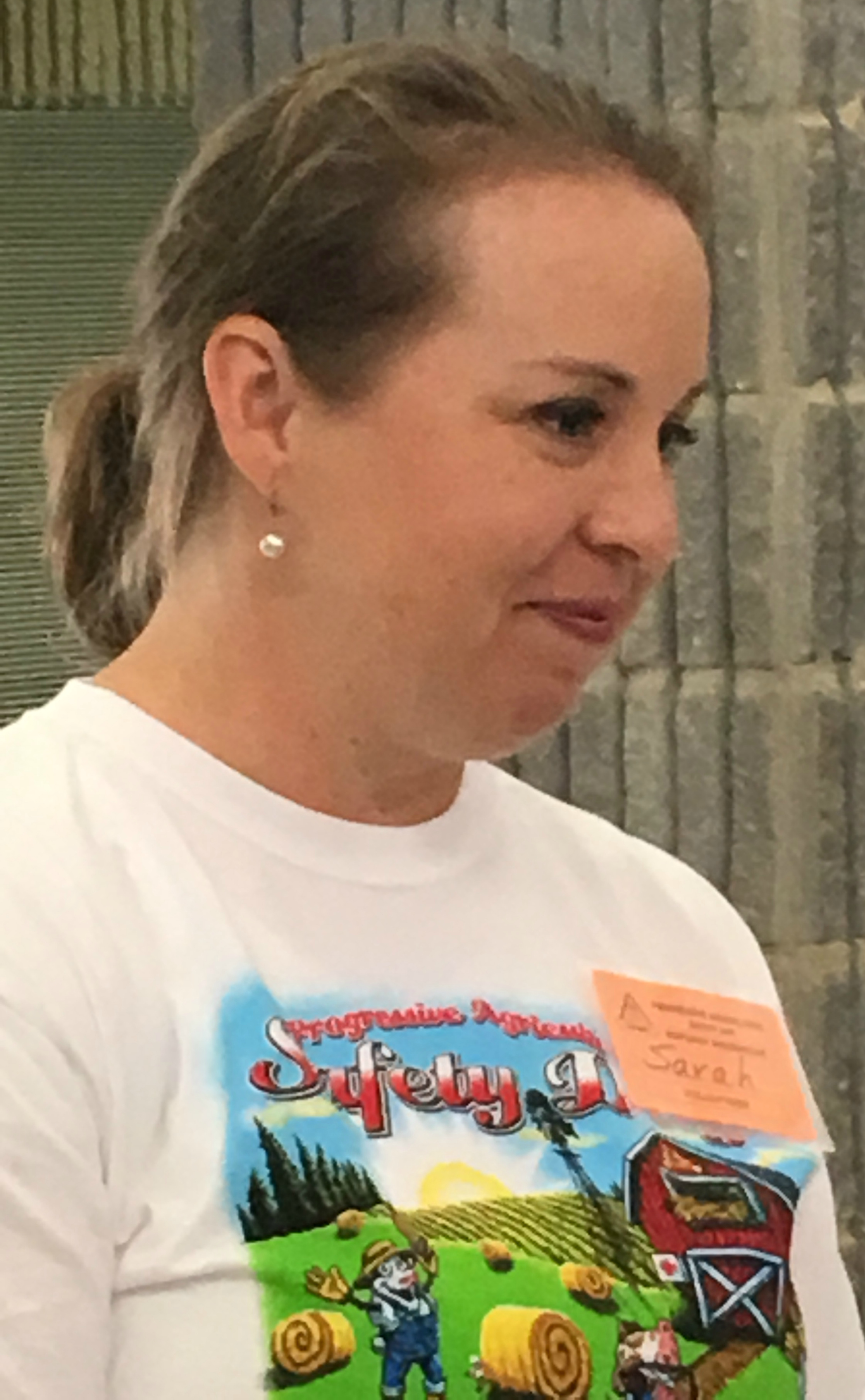 The fourth grade campers learned about nine different hazards that can threaten rural and city dwellers, as well as how to safely avoid them. These students also learned about safety near equipment. Other presentation blocks included chemical safety, and how to avoid accidental poisoning from products that look like safe drinks, safety near power lines, water safety, protection from over-exposure to sun, and safety near railroads and near automobiles. Students from several south-central Kentucky counties attended this great presentation.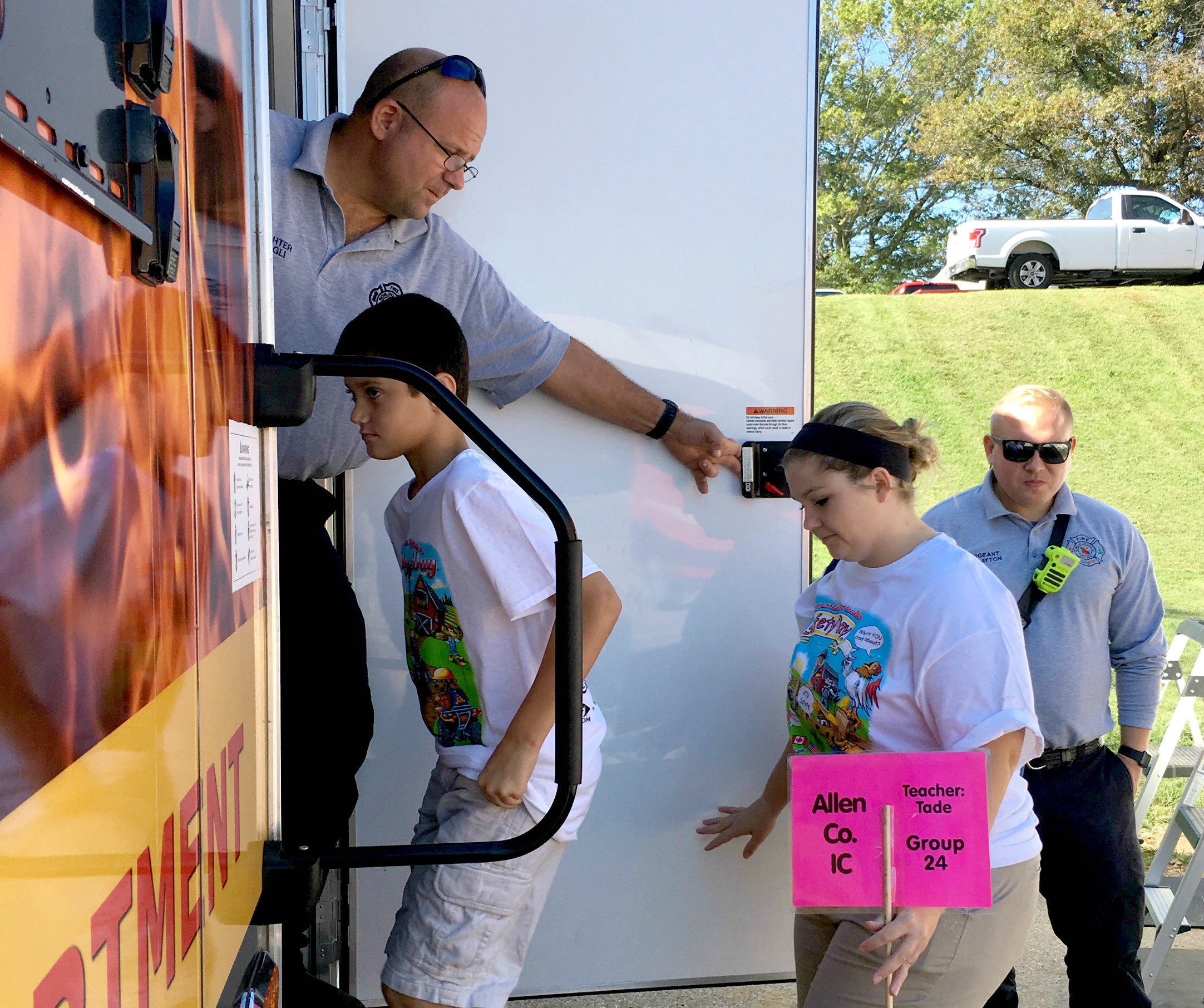 Sarah Jones is Chair of the Allen County Farm Bureau Federation's Woman's Committee. When Sarah learned a few years ago that the Allen County Fourth Grade Students would not be able to join our area 4th graders at Safety Day, due to budget constraints, She arranged for a grant from the Allen County Farm Bureau to cover the entire cost for the students to attend.
Fire-fighters gave students a tour of the Fire Safety House and vehicles as they explained how to escape when endangered by fire.
KFB Spotlight
February 21, 2019

As we move forward in our advocacy efforts related to water resource issues, I want to point out that the revised Waters of the US (WOTUS) rule has been posted on the Federal Register. I can't tell you how important it is to have our voices heard regarding this matter, and how vital it has been for our farmers and ranchers to get this revised rule.
February 14, 2019

Mark Twain once said, "If you don't like the weather in New England, just wait a minute, it'll change." Since he first spoke those words, many other regions and states across the country have adopted that saying, including Kentucky, where it seems to be truer during this winter season than ever before.
February 14, 2019

For some reason the changing of the seasons has always fascinated me. Watching the colors of the earth change from summer to fall to winter and on to spring, is such an amazing gift the good Lord has given us.