WKU Progressive Agriculture Safety Camp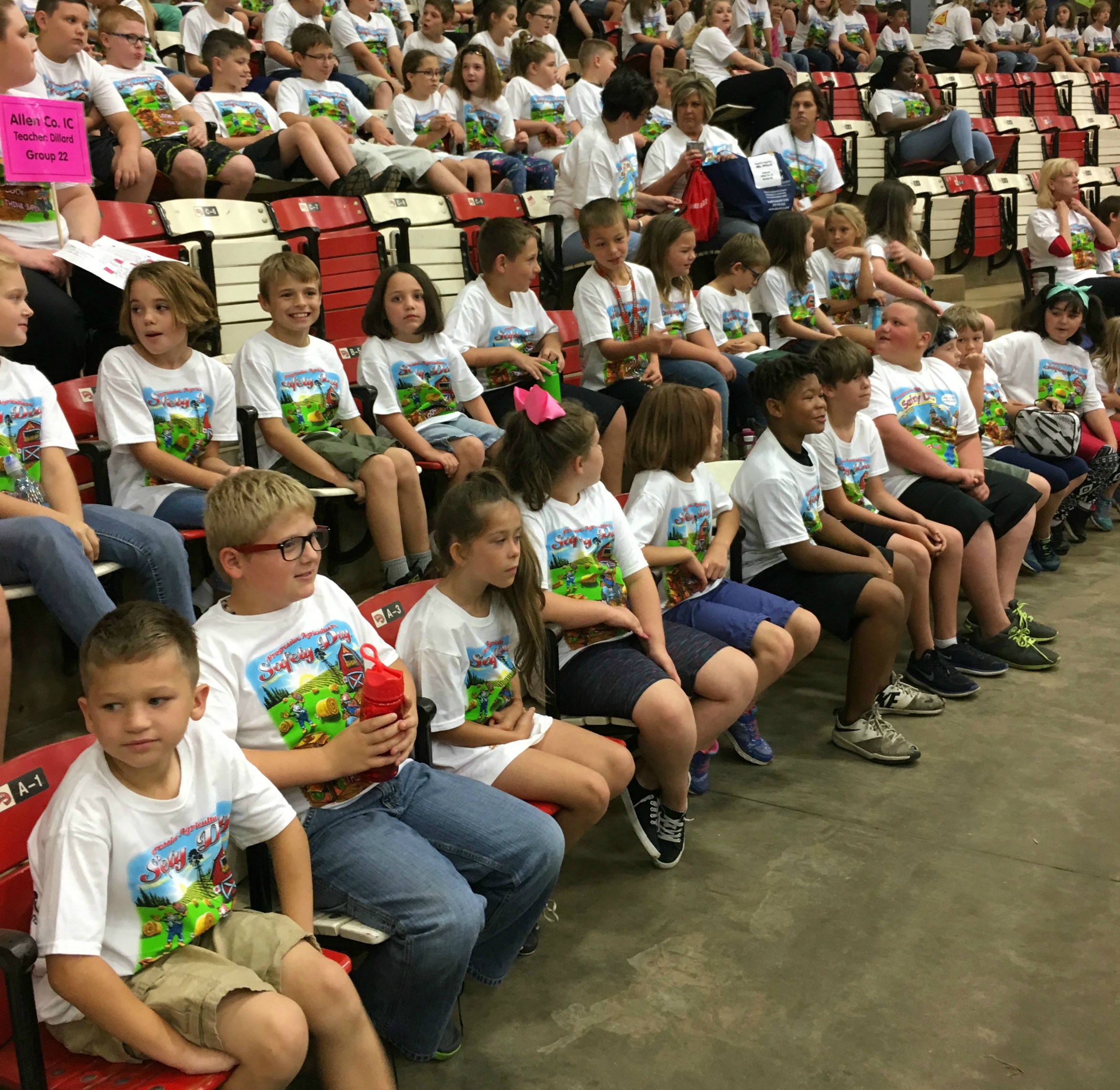 More than 200 fourth grade students attended a Safety Day Camp in Allen County in late September. The camp was hosted at WKU, and sponsered by WKU Institute for Rural Health, Kentucky Partnership for Farm Family Health, South Central AHEC, and Progressive Farmer.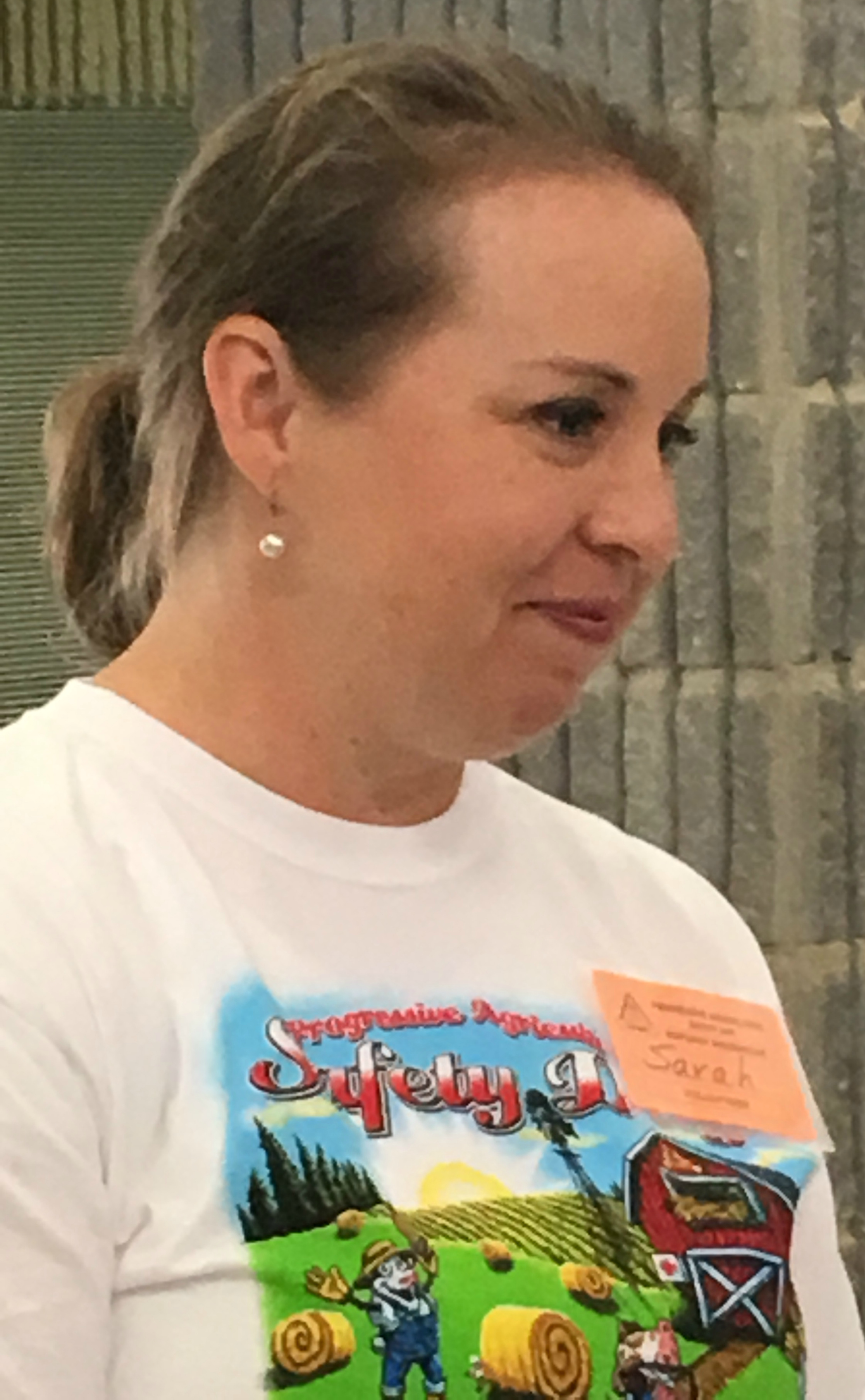 The fourth grade campers learned about nine different hazards that can threaten rural and city dwellers, as well as how to safely avoid them. These students also learned about safety near equipment. Other presentation blocks included chemical safety, and how to avoid accidental poisoning from products that look like safe drinks, safety near power lines, water safety, protection from over-exposure to sun, and safety near railroads and near automobiles. Students from several south-central Kentucky counties attended this great presentation.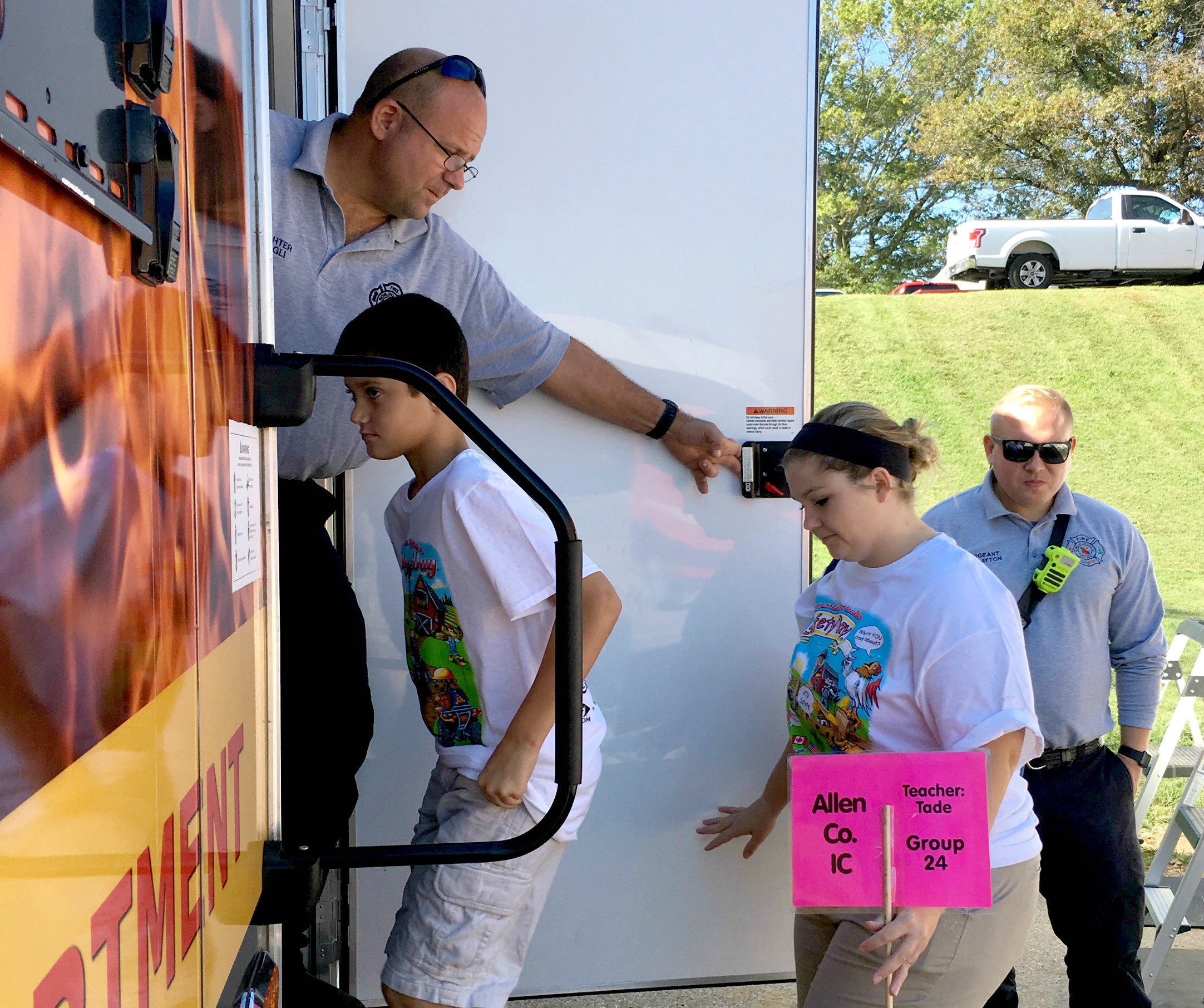 Sarah Jones is Chair of the Allen County Farm Bureau Federation's Woman's Committee. When Sarah learned a few years ago that the Allen County Fourth Grade Students would not be able to join our area 4th graders at Safety Day, due to budget constraints, She arranged for a grant from the Allen County Farm Bureau to cover the entire cost for the students to attend.
Fire-fighters gave students a tour of the Fire Safety House and vehicles as they explained how to escape when endangered by fire.
KFB Spotlight
Statement from Kentucky Farm Bureau President Mark Haney on Defense of Environment and Property Act of 2021

July 29, 2021

"We offer our thanks to Senator Rand Paul for introducing the Defense of Environment and Property Act of 2021 as we look forward to the clarity such legislation would bring to the Waters of the U.S. issue."
July 26, 2021

Three finalists have been named for the 2021 KFB OYFF honor, in recognition of their achievements as part of the farming community. This year's finalists are Jonathan and Jessica Gaskins of Adair County, Mark and Wesley Thomas of Hardin County, and Daniel and Kristan Wright of Jefferson County. The winner will be announced at the Kentucky Farm Bureau Annual Meeting later this year.
July 25, 2021

Effective January 1, 2022, KRS 139.481 requires that farmers have an Agriculture Exemption Number for use on Forms 51A158 and 51A159 to make purchases exempt from sales tax.