In Memory of Ralston Bewley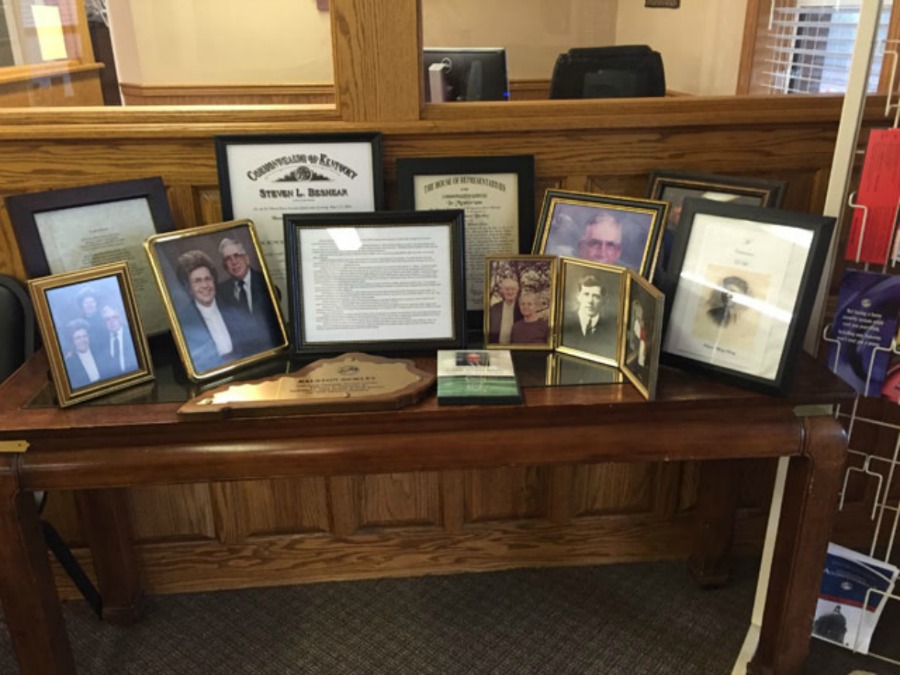 A memorial table has been set up in memory and honor of the late Ralston Bewley who served Allen County Farm Bureau board of directors for 19 years. Thanks to the generosity of his family, his legacy will continue to serve. Mr. Bewley, a World War II veteran, passed away on January 17, 2014; his wife, Eunice, passed away March 28, 2015. During the Allen County Farm Bureau Legislative Appreciation dinner held in late June, their daughter, Diane Bewley Fisher, donated the remaining $8,325.11 of her late mother's estate to be used for scholarships. Mrs. Fisher also donated several photos and other memorabilia to the local Farm Bureau office that you see pictured here.
KFB Spotlight
September 8, 2021

A recent survey conducted by an organization known as "Kindness.org" listed Kentucky as being the kindest state in the U.S. Now, I'm no rocket scientist, but I have figured that one out; no survey needed.
August 30, 2021

From a reversal of the Waters of the U.S. rule to tax related issues, the agriculture industry is standing firm on its policies and priorities as it faces proposals that could affect the industry in adverse ways.
August 26, 2021

The 57th annual Kentucky Farm Bureau (KFB) Country Ham Breakfast brought in a record-breaking $4.8 million bid for charity. The Grand Champion Country Ham auction is a KFB state fair tradition dating back to 1964.