In Memory of Ralston Bewley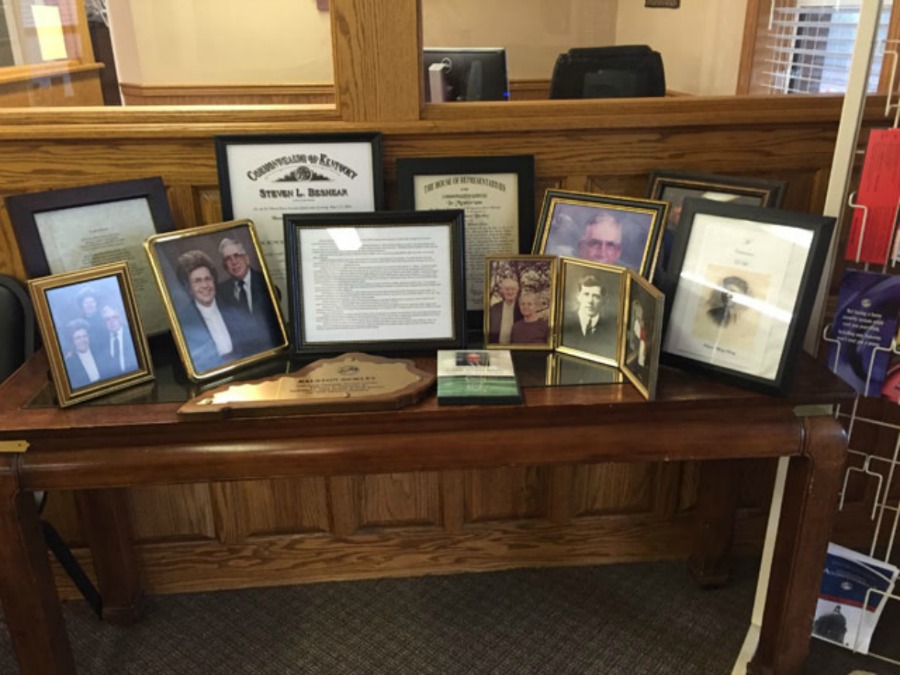 A memorial table has been set up in memory and honor of the late Ralston Bewley who served Allen County Farm Bureau board of directors for 19 years. Thanks to the generosity of his family, his legacy will continue to serve. Mr. Bewley, a World War II veteran, passed away on January 17, 2014; his wife, Eunice, passed away March 28, 2015. During the Allen County Farm Bureau Legislative Appreciation dinner held in late June, their daughter, Diane Bewley Fisher, donated the remaining $8,325.11 of her late mother's estate to be used for scholarships. Mrs. Fisher also donated several photos and other memorabilia to the local Farm Bureau office that you see pictured here.
KFB Spotlight
May 9, 2023

As farm families across the state continue with spring planting, I'm reminded of how far we have come over the years in this process, from an agricultural technology standpoint, while never losing sight of the reasons we plant a crop.
May 9, 2023

Improving water quality has been a long-term goal of the state's agricultural sector well in advance of the many climate issues currently making headlines.
May 9, 2023

As humans, it's very easy to draw conclusions about something by sight alone. But we don't all see things—or in my case, places—in the same way. What I might think is beautiful, another may see just the opposite, and vice versa.