Allen County Farm Bureau Recognized with Top Honors in KFB's Safety Challenge Awards Competition
Louisville, KY (December 1, 2017) – Allen County Farm Bureau won top honors for its region of the state in the 2017 Safety Challenge Awards competition during Kentucky Farm Bureau's annual meeting in Louisville. The award was given to Allen County Farm Bureau for hosting a progressive safety day. The day provided training and resources to make farm and ranch life safer and healthier for children and the community.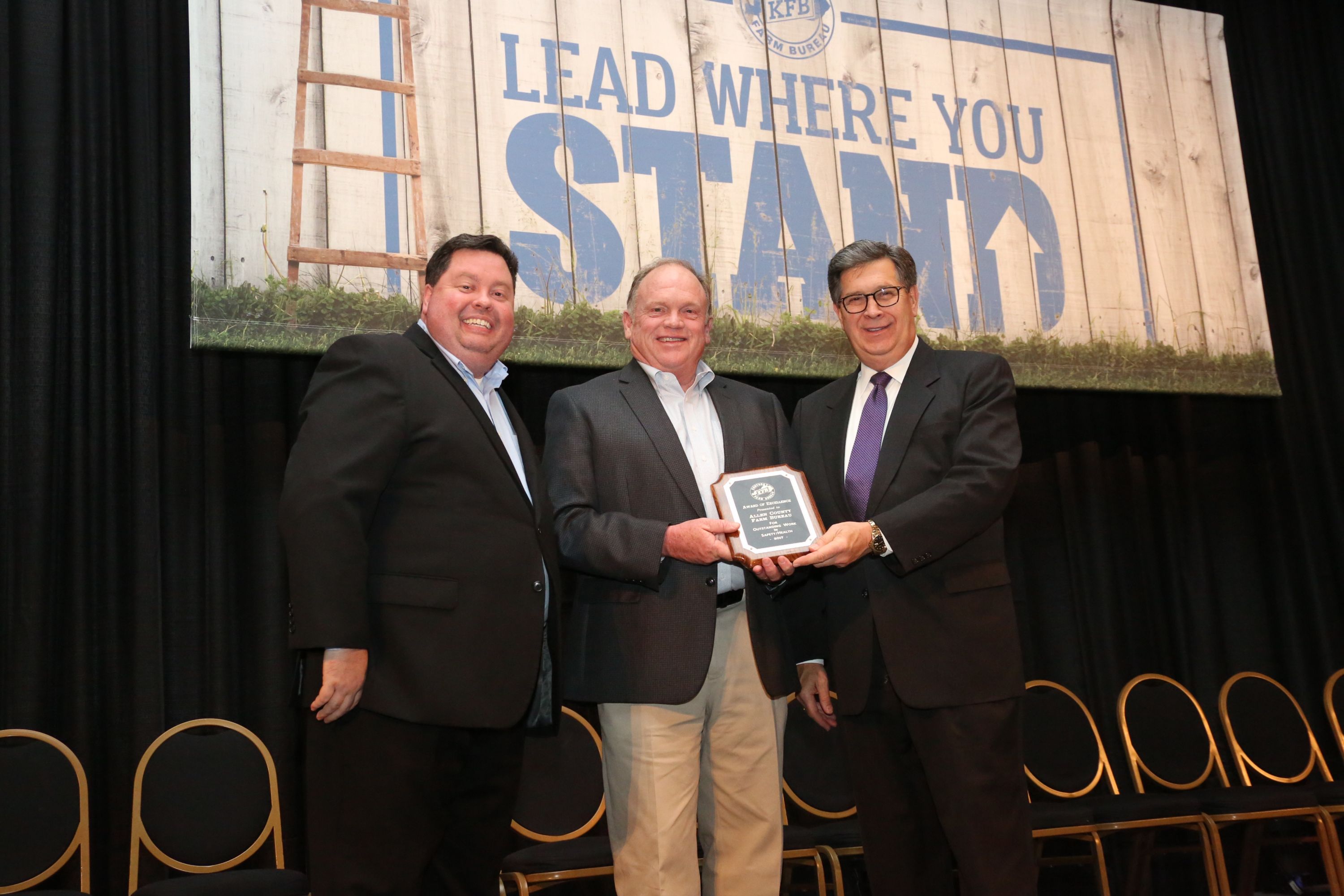 KFB Spotlight
January 16, 2019

Farmer and rancher delegates to the American Farm Bureau Federation's 100th Annual Convention today adopted policies to guide the organization's work during its centennial year on key topics such as farm bill implementation, cell-cultured food products, trade, rural broadband access and rural mental health programs.
January 15, 2019

The closure of government agencies is creating uncertainty for farmers in Kentucky and around the country. The current shutdown prohibits farmers from securing needed loans, disaster and trade assistance, and will delay the implementation of the recently passed farm bill. Kentucky Farm Bureau is watching this issue closely, making sure the needs of farmers are understood in Washington. We urge Congress and the Administration to work together to reopen the government as soon as possible and bring back certainty to farmers during this difficult...
January 14, 2019

Kentucky Farm Bureau took home several organizational awards presented at this year's American Farm Bureau Federation's (AFBF) Centennial Convention. Each year state Farm Bureaus are presented awards in different categories related to several programs and initiatives.