Allen County Celebrates Ag Literacy Week
Students at Allen County Primary Center celebrated Ag Literacy week with fresh carrots, chocolate chip cookies, and the story of food, "How Did That Get In My Lunchbox?" Sarah Jones, Chair of Allen County Farm Bureau's Women's Committee, provided the book, the snacks, and the volunteer readers who visited several classes in March.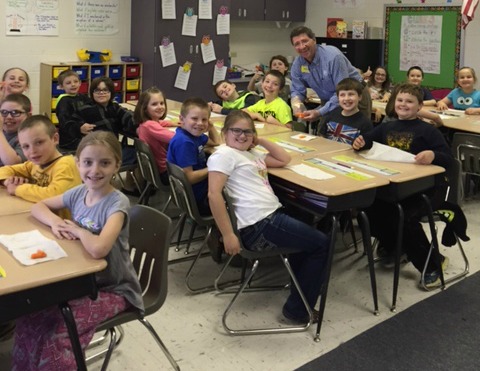 KFB Spotlight
June 28, 2022

What do watermelon, canola, soybeans, and pumpkins have in common? They're all Kentucky-grown crops that would not exist without bees.
June 28, 2022

In all the years I have been associated with Kentucky Farm Bureau, I must admit the last few have been perhaps the most challenging. We were not only hit with a global pandemic, but also one of the most devastating storm events in our state's history.
June 28, 2022

U.S. consumers will pay $69.68 for their favorite Independence Day cookout foods, including cheeseburgers, pork chops, chicken breasts, homemade potato salad, strawberries and ice cream, based on a new American Farm Bureau Federation marketbasket survey.