Allen County Celebrates Ag Literacy Week
Students at Allen County Primary Center celebrated Ag Literacy week with fresh carrots, chocolate chip cookies, and the story of food, "How Did That Get In My Lunchbox?" Sarah Jones, Chair of Allen County Farm Bureau's Women's Committee, provided the book, the snacks, and the volunteer readers who visited several classes in March.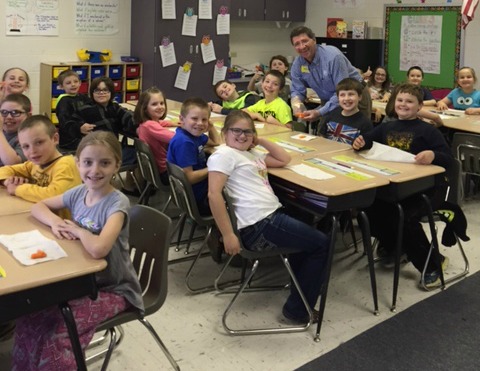 KFB Spotlight
October 19, 2020

As we draw closer to Election Day 2020, I understand the anxiety many of us are feeling. The past year has been tough in so many respects, whether we live in rural communities on Kentucky's many family farms or we live in urban areas.
October 19, 2020

As the need to bring awareness to mental health issues continues to grow across this state and the country, a group of organizations in Daviess County have banded together to support those living in their rural communities who are facing tough times and difficult decisions.
October 19, 2020

October is one of my favorite months of the year. I love to see the changing of the leaves and the feel of cooler temperatures. But it is food that garners most of my attention this time of year. I know when October rolls around, the menu at my house takes a turn toward traditional fall food offerings such as chili and homemade soups, not to mention all the yummy desserts.