Allen County 4-H Reality Store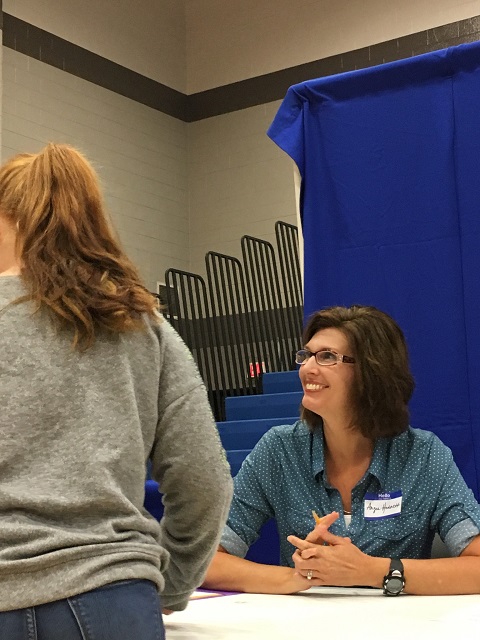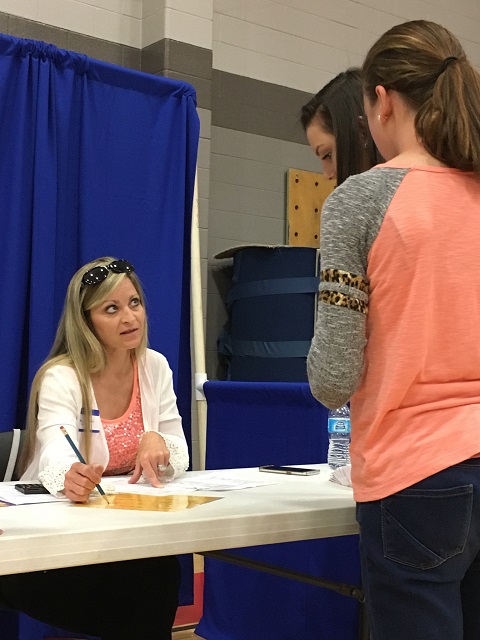 Along with other community businesses, Allen County Farm Bureau representatives Angie Hodnett and Christy Lautieri had the honor of taking part in this year's 4-H Reality Store on April 13, 2017.
The 4-H Reality Store is sponsored by the Allen County School's Youth Service Center and the Cooperative Extension Service.
The purpose of the 4-H Reality Store is to increase awareness of the importance of education and its effect on the 8th grade students who participated. The students visit the "mock community" to spend their salaries for basic living expenses (after taxes are paid). Students have the opportunity to demonstrate and learn skills in decision making, goal setting, financial planning, and career selection.
Thank you to the Allen County Youth Service Center and Cooperative Extension Service for the opportunity to serve during this wonderful educational experience.
KFB Spotlight
November 25, 2020

Caleb and Leanne Ragland of LaRue County have been named Kentucky Farm Bureau's (KFB) "2020 Outstanding Young Farm Family". This annual award recognizes a couple or individual under the age of 35 that demonstrates strong farm management skills, KFB and community involvement, and consistent financial growth through their farm.
November 23, 2020

Ginny Lyle of Franklin County and Brady Lawson of Morgan County were awarded top honors in the Kentucky Farm Bureau 2020 Outstanding Farm Bureau Youth contest.
November 19, 2020

Thanksgiving celebrations will look different for many Americans this year due to the COVID-19 pandemic. Gatherings are likely to be fewer and farther between, with social distancing and perhaps even remote family get-togethers. One tradition that continues this year is the American Farm Bureau Federation's annual cost survey of classic items found on the Thanksgiving Day dinner table.