2016 Allen County Farm Bureau Legislative Dinner
Allen County Farm Bureau invited local, state, and national officials to its 2016 Legislative Appreciation event on Thursday, June 30th. This annual tradition is a way of thanking board members and local, state, and national legislative representatives.
During the evenings events Sarah Jones presented Tyler Ausbrooks, son of Eddie and Susan Ausbrooks, an Allen County Farm Bureau scholarship in the amount of $500.00.
Diane Bewley, daughter of the late Ralston Bewley who had served on Allen County Farm Bureau board of directors for 19 years, donated the remaining $8,325.11 of her late mother's estate to be used for scholarships.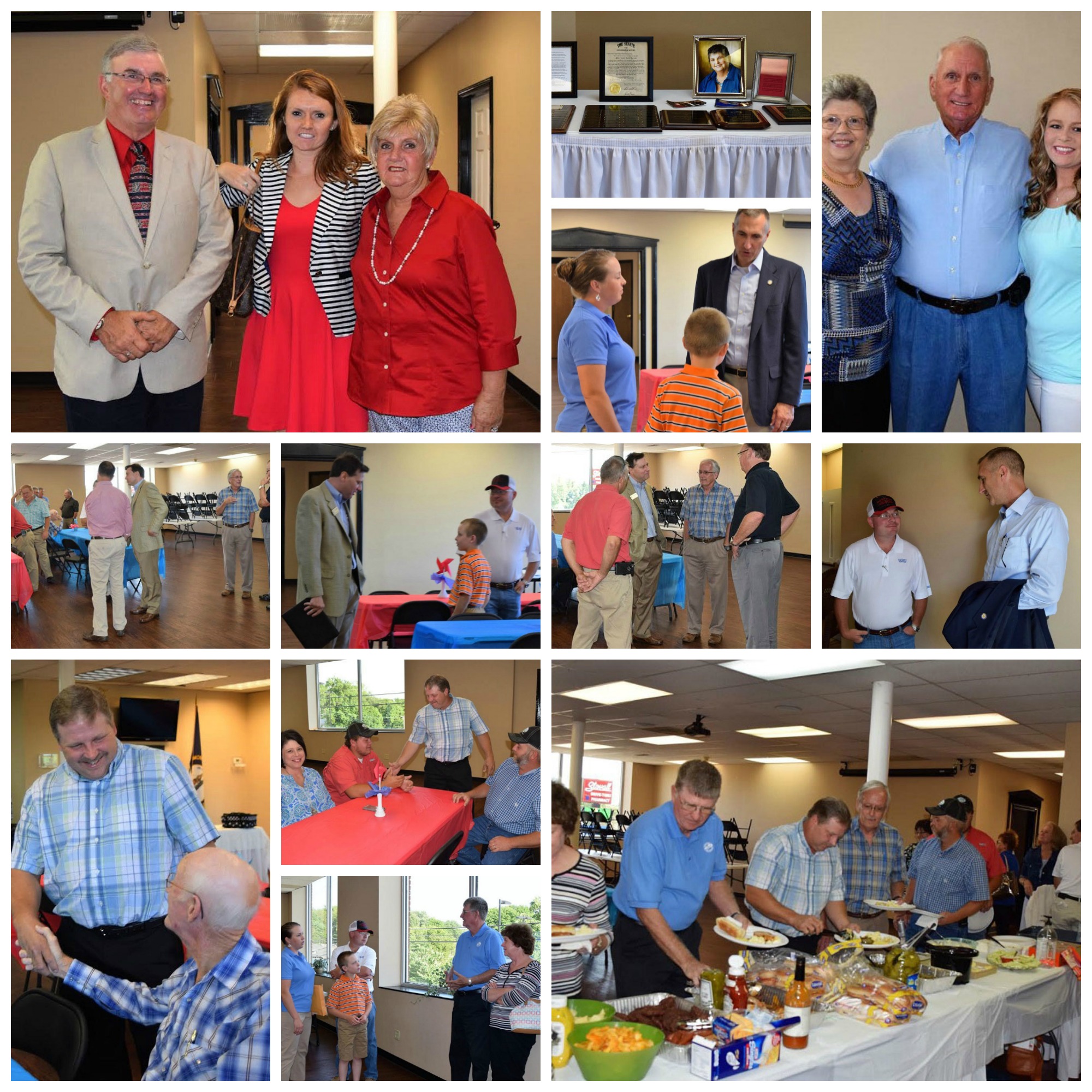 KFB Spotlight
Zach Heibert of Hardin County Named 2022 Kentucky Farm Bureau Excellence in Agriculture Award Recipient

September 29, 2022

Kentucky Farm Bureau (KFB) announced today that Zach Heibert of Hardin County is the 2022 KFB Excellence in Agriculture award recipient.
August 25, 2022

The 58th Kentucky Farm Bureau (KFB) Country Ham Breakfast brought in an impressive $5 million for charity organizations.
August 12, 2022

Anyone who has ever planted that first seed of a crop knows, as dedicated farm families, we are always at the mercy of Mother Nature.