2016 Allen County Farm Bureau Legislative Dinner
Allen County Farm Bureau invited local, state, and national officials to its 2016 Legislative Appreciation event on Thursday, June 30th. This annual tradition is a way of thanking board members and local, state, and national legislative representatives.
During the evenings events Sarah Jones presented Tyler Ausbrooks, son of Eddie and Susan Ausbrooks, an Allen County Farm Bureau scholarship in the amount of $500.00.
Diane Bewley, daughter of the late Ralston Bewley who had served on Allen County Farm Bureau board of directors for 19 years, donated the remaining $8,325.11 of her late mother's estate to be used for scholarships.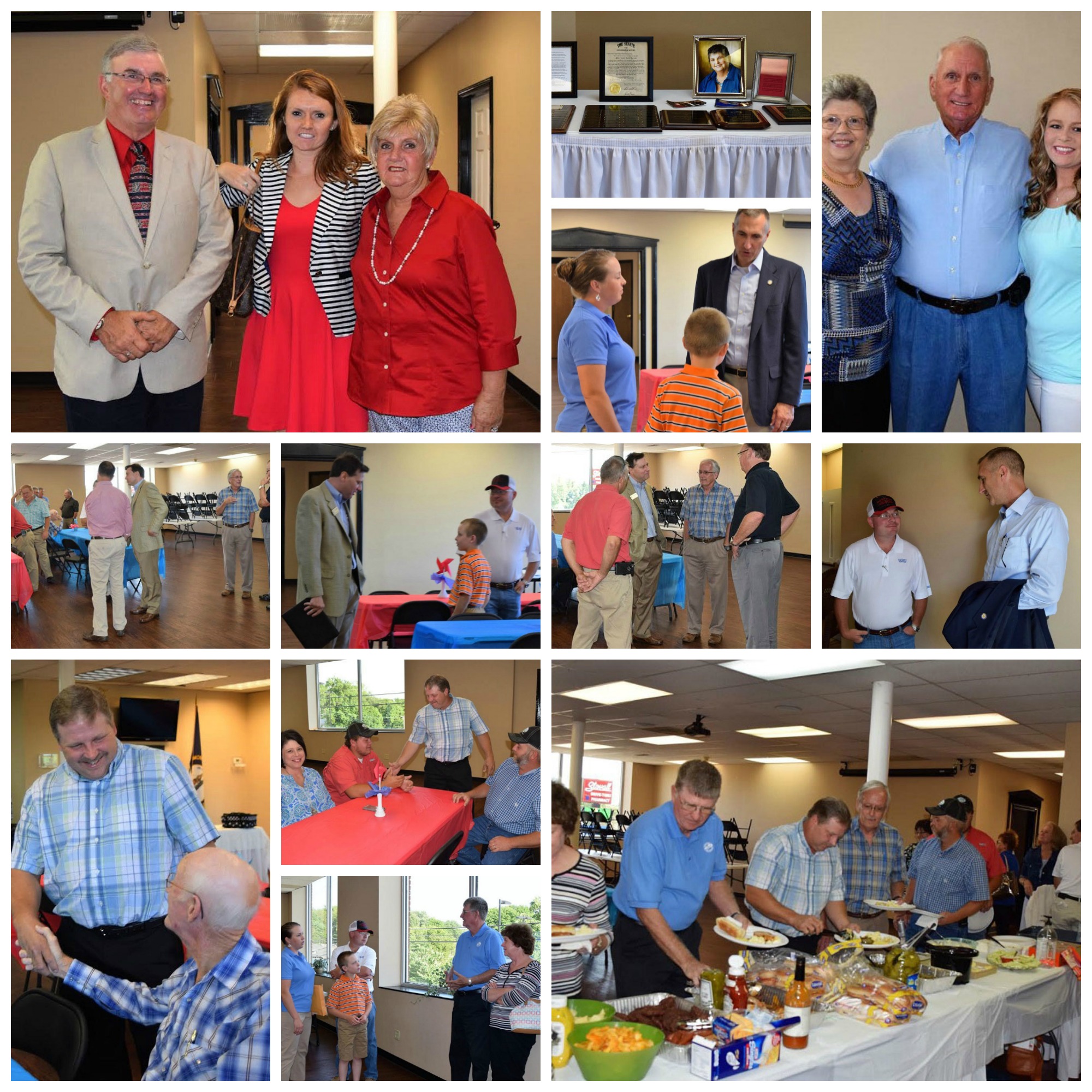 KFB Spotlight
January 13, 2021

Caleb and Leanne Ragland of LaRue County won a top honor during the American Farm Bureau Federation (AFBF) virtual convention today, being named winners of the Young Farmers & Ranchers "Achievement Award."
January 11, 2021

The American Farm Bureau's Virtual Convention kicked off with an opening address by AFBF President Zippy Duvall from his farm in Georgia.
KFB President Mark Haney's Statement on Gov. Beshear's Proposed $50 Million Allocation for Rural Broadband Deployment

January 8, 2021

"I would like to thank Governor Beshear for allocating $50 million in his proposed budget to the broadband deployment fund. Expanding broadband service to unserved and underserved areas of the state has never been more important than it is right now."