2016 Days of Caring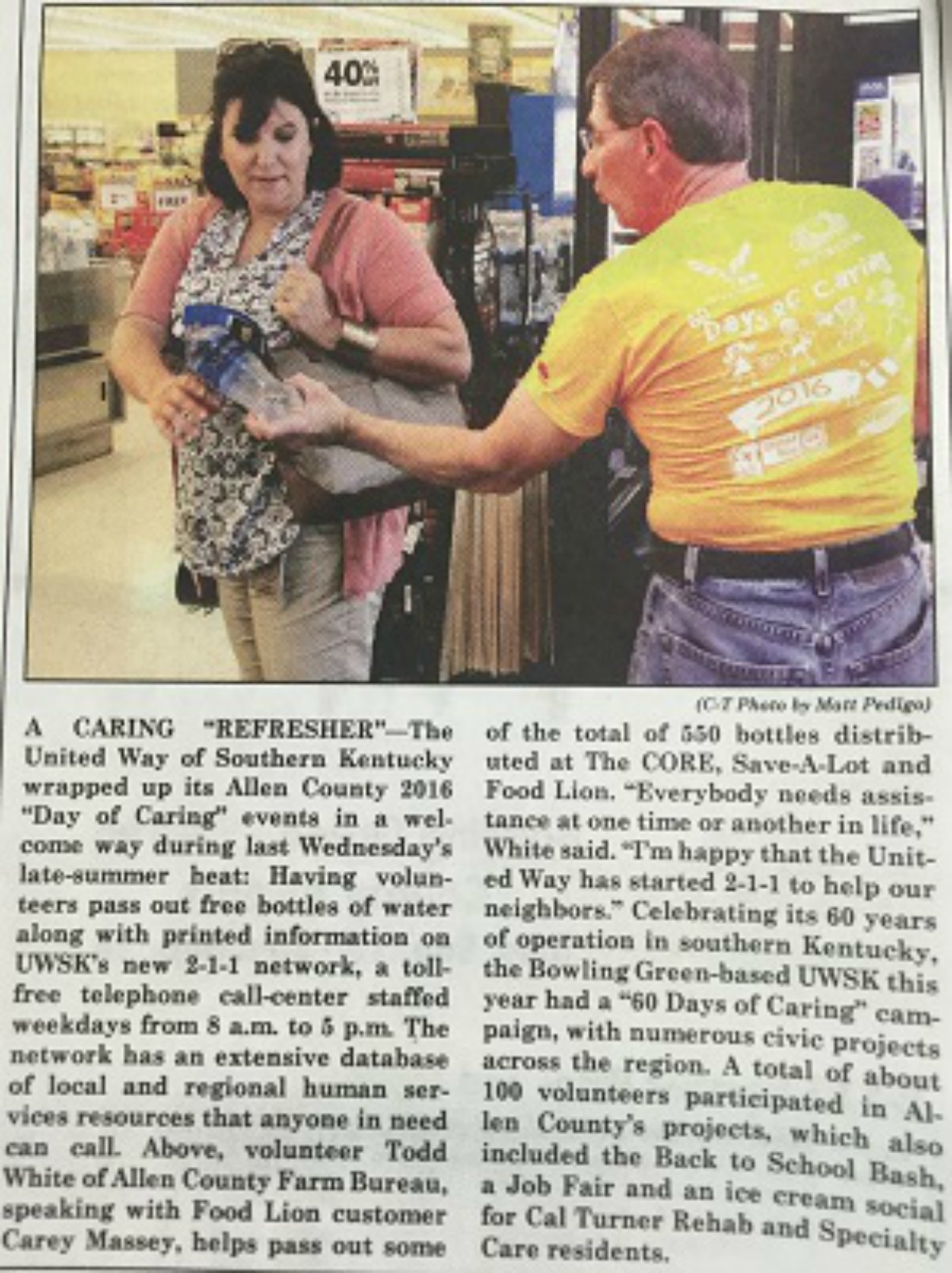 As printed in a recent article of our local Citizen Times newspaper, our agency manger, Todd White, along with about 100 other volunteers were actively serving our community during the United Way of Southern Kentucky Days of Caring event. Free bottles of water along with printed information on UWSK's new 2-1-1 network were handed out to community members who visited The CORE, Save-A Lot, and Food Lion. This network is a toll-free telephone call-center staffed weekdays from 8am to 5 pm, and has a database of local and regional human resource services that anyone in need can call.
KFB Spotlight
December 3, 2022

Pulaski County farmer Mark Haney was re-elected Kentucky Farm Bureau President on the concluding day of the organization's 103rd annual meeting. Also re-elected were Webster County's Eddie Melton as First Vice President and Sharon Furches of Calloway County as Second Vice President.
December 2, 2022

Jenna Coles of Logan County and Matthew Estes of Barren County were awarded top honors in the Kentucky Farm Bureau 2022 Outstanding Farm Bureau Youth contest.
December 2, 2022

Ben Prevette of Hopkins County won first place in the final round of Kentucky Farm Bureau's (KFB) Discussion Meet, a debate-styled competition for young farmers that relies on an individual's skill in reasoning and logical discussion of issues.