Allen County Named 2016 Agency Of The Year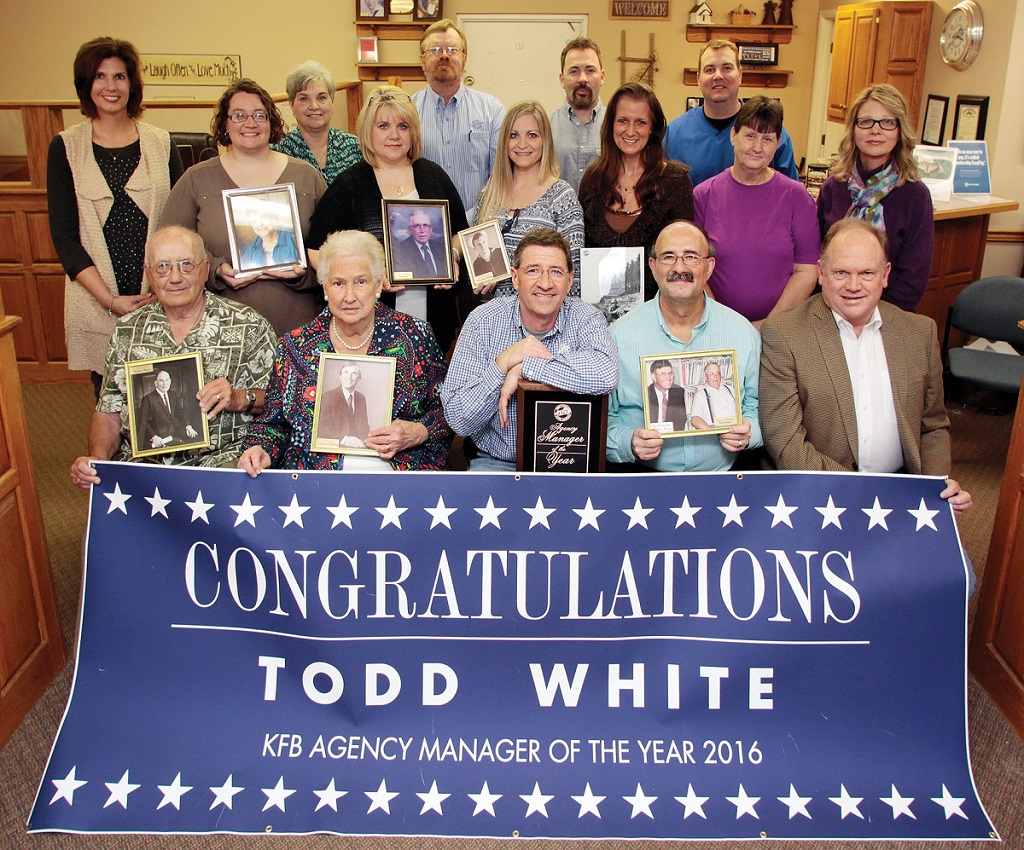 The Allen County office was honored as Agency of the Year for 2016 – awarded by Kentucky Farm Bureau Insurance, the state's largest property and casualty insurer - for "highest level of excellence in overall sales, satisfactory loss-ratio, service to policyholders and affirmative attitude." Also honored was Glen Jordan agent of the year for the 5th time and Master Agent for the 5th time, and this was the 15th year Todd accepted the Master Agent Award on behalf of the agency. Pictured are current and past teammates of Allen County Farm Bureau Federation and Kentucky Farm Bureau Insurance in Allen County – they hold photos of earlier leaders Wallace Arterburn, Ralston Bewley, Burl Broughton, Charlie Guy, Mickey Parrish, Harold Rippy, Wilson Stone in gratitude to them, recognizing today's success is built on the strong foundation of their past leaders. The current team says "THANKS!" to our excellent clients for empowering us to be recognized!
KFB Spotlight
May 17, 2019

In addition to being resourceful, hard-working and persistent, our nation's farmers have been very patient. We have endured continued drops in net farm income, a host of natural disasters, and some of the most volatile commodity markets experienced in decades.
May 9, 2019

I'm not sure if this is an age thing or not, but it seems to me that the older I get the more I reflect on the past, taking in all the moments and memories that have guided me to where I am today as a person, a husband, a father, a soon-to-be grandfather, and a communicator.
May 9, 2019

When thinking of Kentucky agriculture, many crops could come to mind including corn, soybeans, wheat, and tobacco, to name a few. But timber may not often be thought of as a crop.