Allen County Named 2016 Agency Of The Year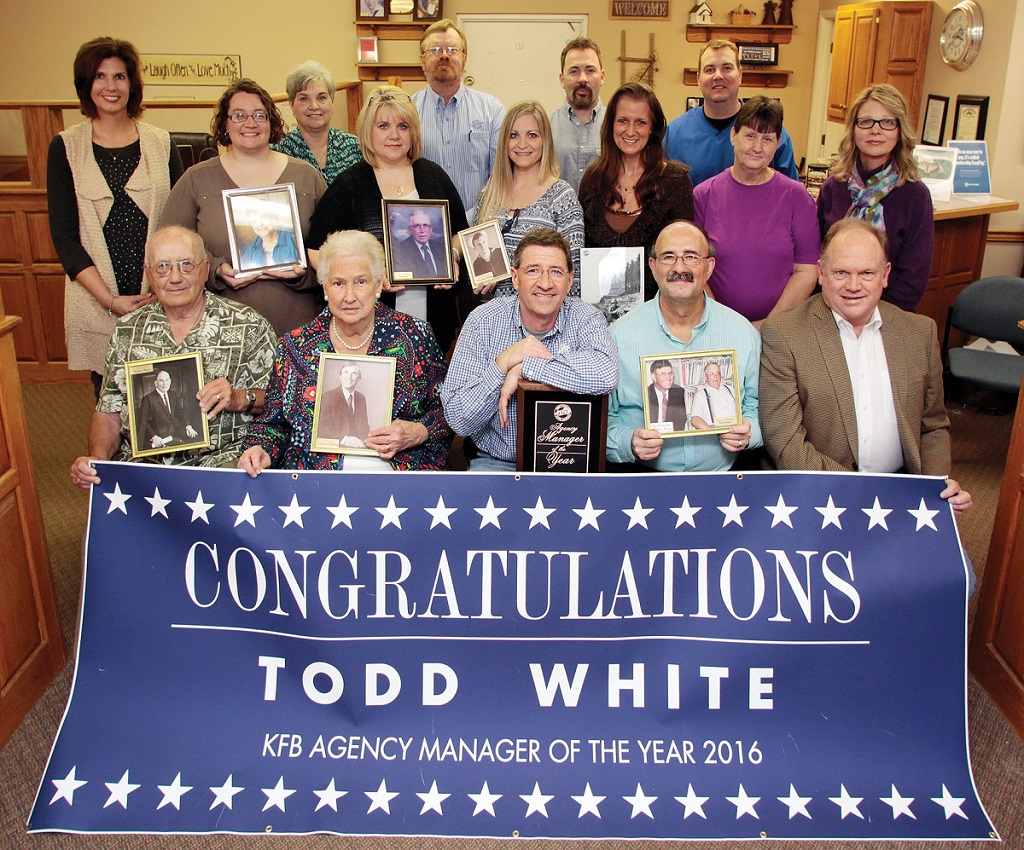 The Allen County office was honored as Agency of the Year for 2016 – awarded by Kentucky Farm Bureau Insurance, the state's largest property and casualty insurer - for "highest level of excellence in overall sales, satisfactory loss-ratio, service to policyholders and affirmative attitude." Also honored was Glen Jordan agent of the year for the 5th time and Master Agent for the 5th time, and this was the 15th year Todd accepted the Master Agent Award on behalf of the agency. Pictured are current and past teammates of Allen County Farm Bureau Federation and Kentucky Farm Bureau Insurance in Allen County – they hold photos of earlier leaders Wallace Arterburn, Ralston Bewley, Burl Broughton, Charlie Guy, Mickey Parrish, Harold Rippy, Wilson Stone in gratitude to them, recognizing today's success is built on the strong foundation of their past leaders. The current team says "THANKS!" to our excellent clients for empowering us to be recognized!
KFB Spotlight
Zach Heibert of Hardin County Named 2022 Kentucky Farm Bureau Excellence in Agriculture Award Recipient

September 29, 2022

Kentucky Farm Bureau (KFB) announced today that Zach Heibert of Hardin County is the 2022 KFB Excellence in Agriculture award recipient.
August 25, 2022

The 58th Kentucky Farm Bureau (KFB) Country Ham Breakfast brought in an impressive $5 million for charity organizations.
August 12, 2022

Anyone who has ever planted that first seed of a crop knows, as dedicated farm families, we are always at the mercy of Mother Nature.