Scholarships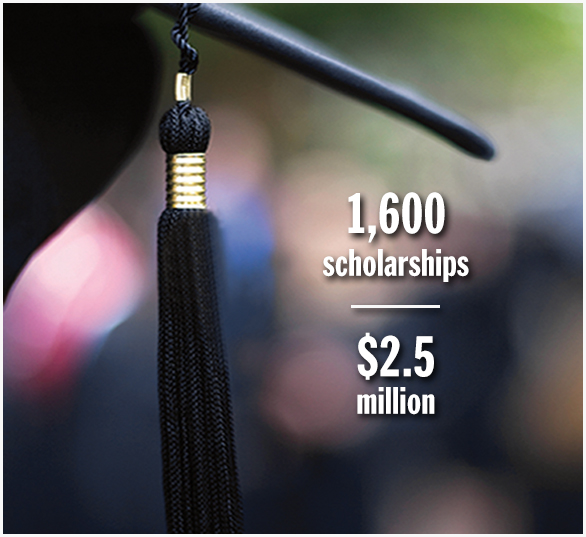 KFB's Education Foundation, created to help Farm Bureau members and their families obtain post-secondary education, was formed in 1953. During the last 63 years, the KFB Education Foundation has awarded approximately 1,600 college scholarships – worth more than $2.5 million dollars – to both traditional and non-traditional students.
Last year, Kentucky Farm Bureau awarded 327 scholarship grants, totaling $489,000, to students across the Commonwealth. The total dollar amount of scholarships has increased year after year since the program's beginning.
The Foundation's goal is to assist as many individuals as possible in attaining their educational pursuits. Post-secondary education costs continue to rise and Farm Bureau scholarships help defray some of the costs associated with obtaining a degree.