Randi Vickery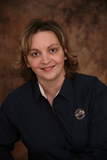 Though she's the newest member of the Union County team, Randi has more than 10 years of experience in the insurance industry. Her in-depth knowledge of the industry makes her a valuable addition to the best customer service team in Union County. Randi enjoys making new friends and delivering an unequaled level of service.

Outside of work, Randi enjoys spending time with her family, reading and shopping.
Life's Blueprints: A KFB Insurance Blog
Children are 70 times more likely to get to school safely while on the school bus as opposed to riding in a car.
Is your little one going back to school or starting school for the very first time? Be sure to school them on proper bus stop etiquette!
Do you know who would be financially responsible for your belongings if your apartment caught on fire or was broken into? If you think that your landlord is on the hook for your stuff in the event of a catastrophe — think again.