Brandon and Lauren Robey Named Logan County Farm Bureau Young Farm Family of the Year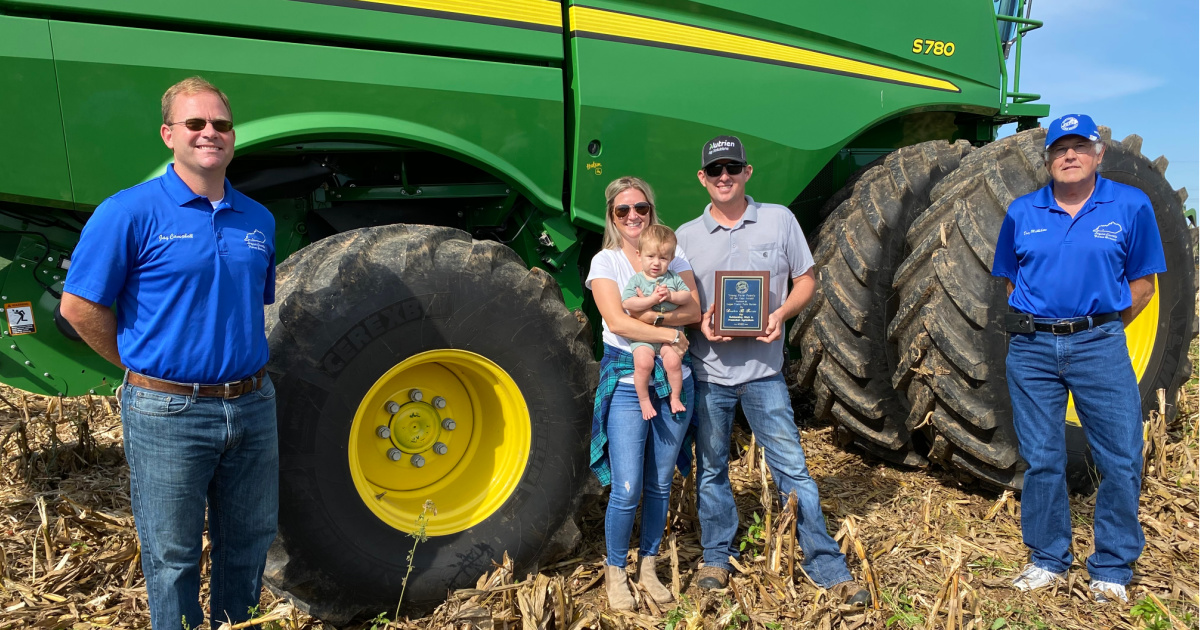 Brandon and Lauren Robey were named the 2020 Logan County Farm Bureau Young Farm Family of the Year. The Robey's own "Double R Farms" which is located in South Logan County near Adairville. They began farming in 2012 and currently farm nearly 5,200 acres of corn, wheat and soybeans.
The award was presented by Logan County Farm Bureau President Doug Milliken and immediate past president Jay Campbell. In addition to a plaque, Brandon and Lauren were presented gifts from Hutson Ag, Southern States, TSC and Logan County Farm Bureau.
KFB Spotlight
May 5, 2021

I have been blessed with the opportunity to travel quite a bit around our beautiful state and often I have visited places that seemed more special than others, even though I had never been there before.
May 5, 2021

One of the most important issues facing the agriculture industry today is the ability to pass a farm on to the next generation either by inheritance or through selling. It sounds easy enough but often tax laws can make the process cumbersome and expensive.
May 5, 2021

As the current Congressional Session continues, lawmakers on both sides of the aisle are outlining their policy priorities and getting to work on making those priorities into law. Our team here in Washington, D.C., is tracking all these issues closely and working to ensure that priorities for U.S. agriculture remain front and center.