Ham Breakfast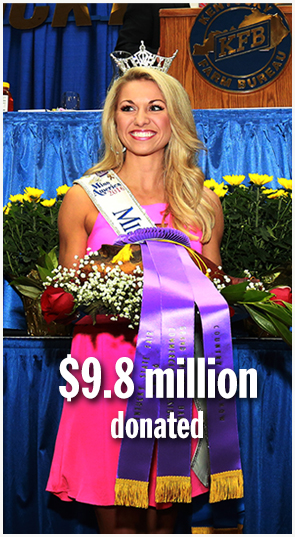 On a stage set to celebrate the Commonwealth's deep agricultural roots, Kentucky Farm Bureau's 53rd annual Country Ham Breakfast & Auction resulted in a show-stealing $600,000 bid for the Kentucky State Fair's Grand Champion Ham in 2016.
The breakfast serves as one of the largest annual farm-city events in the country. The Ham Breakfast celebrates agriculture and brings together urban and rural Kentuckians from every part of the state.
Nearly 1,600 people attend the event each year. The Ham Breakfast has been a Kentucky tradition since 1964, raising more than $9.8 million for dozens of charities across the Commonwealth. All money raised through this auction is donated directly to the charity of the winning bidder's choice.