Bill Cornett Agent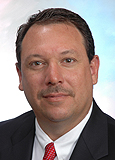 KFB Insurance Agent Since 2006
Hello and welcome to the Kentucky Farm Bureau Insurance, Jefferson County Westport Road agency. As your local insurance agent, I'm right here in your community—ready to serve you. Call me today and let's discuss your specific situation. I'll help you make sure you and your assets are protected with the correct level of insurance coverage.
In the event of a loss, you can count on Kentucky Farm Bureau Insurance to help you through it. Our local claims office and adjusters are close by when you need them. We are knowledgeable about our community and can provide valuable assistance and advice when needed.
Call me today for a free, no-obligation quote.
How can Bill Cornett help you today?
KFB Spotlight
August 31, 2016

Passage of the Trans-Pacific Partnership before the Presidential election may be difficult but worthwhile for agriculture.
August 31, 2016

KFB Candid Conversations presents a discussion about issues facing the dairy industry.
Retail food prices in Kentucky increase slightly during 2nd Quarter of 2016 according to Kentucky Farm Bureau Marketbasket Survey

August 2, 2016

For the first time in over a year, food prices in the Commonwealth have increased.