Auto Care
KFB loves Kentucky. That's why we want to help protect you against life's mishaps.
Welcome to Life'sBLUEPRINTS, where you'll find information that will help keep you and your loved ones safe and savvy – whether you're on the road or in your old Kentucky home.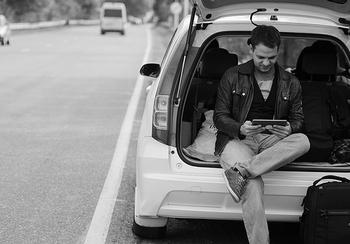 If you're not properly prepared, a flat tire can quickly pump the brakes on your road trip high, leaving you stranded on the side of the road instead of purposefully parked on a sandy beach.
Each year, the native white-tailed deer species is the cause of 150 human deaths and 1.5 million vehicle collisions nationally, according to the Insurance Institute for Highway Safety.