Budget Rental Car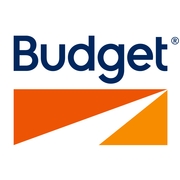 SAVE UP TO 25% OFF BUDGET RENTALS
Kentucky Farm Bureau members always save up to 25 percent off Budget base rates* with your Budget Customer Discount (BCD) number Y775717. Plus, get other great offers** like dollars off, a free upgrade, or a free weekend day. Visit www.budget.com/kyfb or call 1-800-527-0700 to make a reservation. Budget Car Rental is one of the world's best-known car rental brands with approximately 3,350 locations in more than 120 countries.
If you have member benefit questions, please call 502-495-5109 or visit your local FB office.
*Discount rates may vary between 5 and 25 percent, depending on time of year, availability and other factors.
**Farm Bureau discount may NOT be stacked with other BCD corporate or membership discounts.