Tish Thompson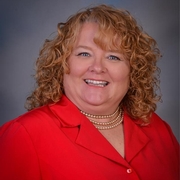 Tish, who previously worked at the Hebron Animal Hospital, just started with the Burlington/Hebron Agency on April 25, 2018. She is currently preparing for her Agent Pre-Licensing School in order to become licensed.
Tish has lived in Boone County for some fifty years. She enjoys gardening, kayaking, fishing and her work with veterans; especially with the Veterans' Honor Flights.
Tish and her husband Tommy live in Burlington, she has three adult children along with two dogs.
As a lifelong Boone County resident, she will meet with many folks she knows working through the agency.
Life's Blueprints: A KFB Insurance Blog
According to the Environmental Protection Association (EPA), the average American family uses more than 400 gallons per day at home – and 70 percent of that is water used indoors.
As you ready your family for the summer adventures ahead, don't forget to prep your home for your absence. Put your mind at ease by following these eight tips to prepare your home for summer vacation.
Parents and caregivers have the ability to make lifesaving differences when buckling young ones in for a trip.