Tish Thompson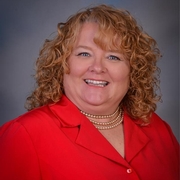 Tish, who previously worked at the Hebron Animal Hospital, just started with the Burlington/Hebron Agency on April 25, 2018. She is currently preparing for her Agent Pre-Licensing School in order to become licensed.
Tish has lived in Boone County for some fifty years. She enjoys gardening, kayaking, fishing and her work with veterans; especially with the Veterans' Honor Flights.
Tish and her husband Tommy live in Burlington, she has three adult children along with two dogs.
As a lifelong Boone County resident, she will meet with many folks she knows working through the agency.
Life's Blueprints: A KFB Insurance Blog
Kentucky is one of 16 states at the highest risk for earthquakes, according to the United States Geological Survey.
Frozen water can wreak havoc on metal or plastic pipes, no matter their strength. According to the Insurance Institute for Business and Home Safety, a 1/8th inch crack in a pipe can spew up to 250 gallons of water a day!
Embracing smart home technology can seem incredibly daunting at first, but through simple, app-based controls, professional installation services, and affordable price points, anyone can make their home a little more intelligent.