Tish Thompson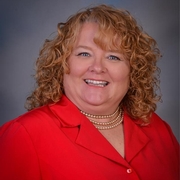 Tish, who previously worked at the Hebron Animal Hospital, just started with the Burlington/Hebron Agency on April 25, 2018. She is currently preparing for her Agent Pre-Licensing School in order to become licensed.
Tish has lived in Boone County for some fifty years. She enjoys gardening, kayaking, fishing and her work with veterans; especially with the Veterans' Honor Flights.
Tish and her husband Tommy live in Burlington, she has three adult children along with two dogs.
As a lifelong Boone County resident, she will meet with many folks she knows working through the agency.
Life's Blueprints: A KFB Insurance Blog
One of the biggest mistakes people make when storing a vehicle for the winter is leaving the fuel gauge at its current level. Gasoline can go bad in as little as 60 days and cause damage that far exceeds the bill for a new tank of fuel.
Although the use of asbestos has been regulated by government agencies since the 1970s, it still exists in many homes across the U.S.
The soft leaves, pine needles, saplings and debris in your gutters are perfect home-building materials for invasive critters such as squirrels, possums, birds and cockroaches.