Marcy Lilly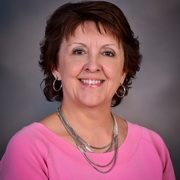 Marcy Lilly has been with our Burlington/Hebron Agency since August 4, 2003 and is our most senior Licensed Agent/CSR. She and her family are longtime residents of Boone County even though she spent a few years away from Northern Kentucky many years ago.
Many of our members and customers have been with KY Farm Bureau for years (even generations) and still like to come by the office to pay a bill or make a change. Marcy considers them not just customers, but friends.
In her position she oversees much of the operation of the office and training of our new team members.
She has a husband named Gary, two adult children, five grandchildren and a four-legged buddy. She enjoys spending time with her family, crafts and staying involved in her church.
Life's Blueprints: A KFB Insurance Blog
Frozen water can wreak havoc on metal or plastic pipes, no matter their strength. According to the Insurance Institute for Business and Home Safety, a 1/8th inch crack in a pipe can spew up to 250 gallons of water a day!
Homeowners impacted by strong storms may find themselves in need of contractors to repair damaged homes or clean up fallen debris. When major storms hit, it is not unusual for "storm chasing" contractors to arrive on the scene looking for work. Hiring these contractors can be risky.
While salt is good for the roads, it can be very bad for the cars on those roads. That magical substance used for de-icing can also de-paint your car.