Marcy Lilly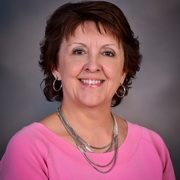 Marcy Lilly has been with our Burlington/Hebron Agency since August 4, 2003 and is our most senior Licensed Agent/CSR. She and her family are longtime residents of Boone County even though she spent a few years away from Northern Kentucky many years ago.
Many of our members and customers have been with KY Farm Bureau for years (even generations) and still like to come by the office to pay a bill or make a change. Marcy considers them not just customers, but friends.
In her position she oversees much of the operation of the office and training of our new team members.
She has a husband named Gary, two adult children, five grandchildren and a four-legged buddy. She enjoys spending time with her family, crafts and staying involved in her church.
Life's Blueprints: A KFB Insurance Blog
74 motorcyclists died on Kentucky roads in 2020, according to the Kentucky Office of Highway Safety. In the event of a crash, wearing a proper helmet may save your life.
Cruising the backroads of the Bluegrass on a bike is a great way to experience the scenic beauty of our state. However, driving or riding on a motorcycle can also be dangerous. Safe riding requires preparation, coordination, and excellent judgment.
One of the biggest mistakes people make when storing a vehicle for the winter is leaving the fuel gauge at its current level. Gasoline can go bad over the course of the season and cause damage that far exceeds the bill for a new tank of fuel.