Marcy Lilly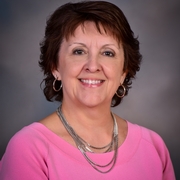 Marcy Lilly has been with our Burlington/Hebron Agency since August 4, 2003 and is our most senior Licensed Agent/CSR. She and her family are longtime residents of Boone County even though she spent a few years away from Northern Kentucky many years ago.
Many of our members and customers have been with KY Farm Bureau for years (even generations) and still like to come by the office to pay a bill or make a change. Marcy considers them not just customers, but friends.
In her position she oversees much of the operation of the office and training of our new team members.
She has a husband named Gary, two adult children, five grandchildren and a four-legged buddy. She enjoys spending time with her family, crafts and staying involved in her church.
Life's Blueprints: A KFB Insurance Blog
We're all for enjoying Kentucky's beautiful sights via four-wheeler, but practice these tips to help keep ATV injuries and fatalities down in 2019.
It's easy to compile your list of boating must-haves, but if you're forgetting safety, you could be heading for rough waters.
If you're not properly prepared, a flat tire can quickly pump the brakes on your road trip high, leaving you stranded on the side of the road instead of purposefully parked on a sandy beach.