Kim Mitchell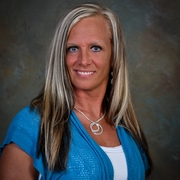 Kim has been with our Burlington Agency since October 19, 2015. She was recommended by some of our customers who knew her from her previous job. Kim is a licensed agent who loves the family oriented atmosphere at the office, both with the team and with our members and customers.
She was raised in Hebron and graduated from Conner High School. She enjoys spending time with her family and currently lives with her daughter and two dogs.
Life's Blueprints: A KFB Insurance Blog
According to the U.S. Fire Administration, 66 Kentuckians died in home fires in 2020. KFB Insurance encourages Kentuckians to take a few extra precautions to keep themselves, their loved ones, and their property safe from home and farm fires.
According to the Insurance Information Institute (III), approximately 75,000 people are seriously injured each year when mowing their lawn.
If you are involved in an auto accident, first and foremost, tend to the safety of everyone involved.