Kim Mitchell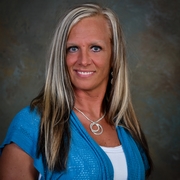 Kim has been with our Burlington Agency since October 19, 2015. She was recommended by some of our customers who knew her from her previous job. Kim is a licensed agent who loves the family oriented atmosphere at the office, both with the team and with our members and customers.
She was raised in Hebron and graduated from Conner High School. She enjoys spending time with her family and currently lives with her daughter and two dogs.
Life's Blueprints: A KFB Insurance Blog
Do you know who would be financially responsible for your belongings if your apartment caught on fire or was broken into? If you think that your landlord is on the hook for your stuff in the event of a catastrophe — think again.
Do you ever wonder how your loved ones would fare should something ever happen to you? If someone depends on you financially, life insurance is a topic you shouldn't avoid?
Drones come in all shapes and sizes and range anywhere from a $50 toy to a multi-million dollar military tool. While there are hundreds of uses for drones, read on for some of the main ones.