Kim Mitchell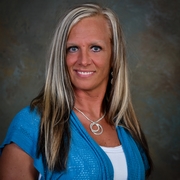 Kim has been with our Burlington Agency since October 19, 2015. She was recommended by some of our customers who knew her from her previous job. Kim is a licensed agent who loves the family oriented atmosphere at the office, both with the team and with our members and customers.
She was raised in Hebron and graduated from Conner High School. She enjoys spending time with her family and currently lives with her daughter and two dogs.
Life's Blueprints: A KFB Insurance Blog
Cellphone blocking technology removes the temptation of distracted driving altogether by prohibiting calls or texts while a vehicle is in motion.
Today, the number of cellphones in the U.S. surpasses the country's population. And according to a study by AT&T, 70 percent of people admit to using those cellphones while driving.
The auto industry has taken notice of distracted driving. Some tools have already been invented to curb the effects, while other technologies are quickly developing from budding ideas to larger-than-life innovations.