Kim Mitchell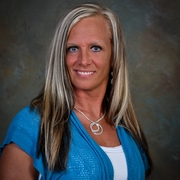 Kim has been with our Burlington Agency since October 19, 2015. She was recommended by some of our customers who knew her from her previous job. Kim is a licensed agent who loves the family oriented atmosphere at the office, both with the team and with our members and customers.
She was raised in Hebron and graduated from Conner High School. She enjoys spending time with her family and currently lives with her daughter and two dogs.
Life's Blueprints: A KFB Insurance Blog
If a flood has occurred in your local area, there are several steps you can take to begin a safe and effective recovery.
The highest risk of severe thunderstorms and tornadoes in Kentucky typically occurs from March to June.
Floods are the nation's most common and costly natural disaster, producing millions of dollars of destruction every year, according to the National Flood Insurance Program.