Kim Mitchell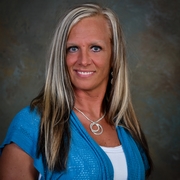 Kim has been with our Burlington Agency since October 19, 2015. She was recommended by some of our customers who knew her from her previous job. Kim is a licensed agent who loves the family oriented atmosphere at the office, both with the team and with our members and customers.
She was raised in Hebron and graduated from Conner High School. She enjoys spending time with her family and currently lives with her daughter and two dogs.
Life's Blueprints: A KFB Insurance Blog
As you ready your family for the summer adventures ahead, don't forget to prep your home for your absence. Put your mind at ease by following these eight tips to prepare your home for summer vacation.
Parents and caregivers have the ability to make lifesaving differences when buckling young ones in for a trip.
According to the Environmental Protection Association (EPA), the average American family uses more than 400 gallons per day at home – and 70 percent of that is water used indoors.